GOLETA, California — LaunchPoint Electric Propulsion Solutions has received a U.S. patent for its "Lightweight, High-Efficiency, Energy-Dense, Hybrid Power System for Reliable Electric Flight."
The patent is a milestone in LaunchPoint's "mission to revolutionize electric flight and propel the aerospace industry into a new era of efficiency and reliability," according to company officials.
"At its core, the patent describes an innovative system engineered to deliver power-dense, efficient, and reliable power for electric aircraft, supporting onboard applications as well as driving rotors and propellers for lift and thrust," company officials explain.
"Electric propulsion holds immense promise for aircraft due to electric motors' superior power-to-weight ratio compared to piston or turbine engines, enabling placement in aerodynamically favorable positions on aircraft," officials continued. "However, the limitation of electric aircraft propulsion comes from the need for electric energy storage in the form of batteries, which are heavy and bulky. Typically, battery powered aircraft can only fly relatively short distances. For extended-duration flights, the battery electric propulsion concept proves unsuitable, and it has become universally known that the overall best solution is a hybrid-electric propulsion system."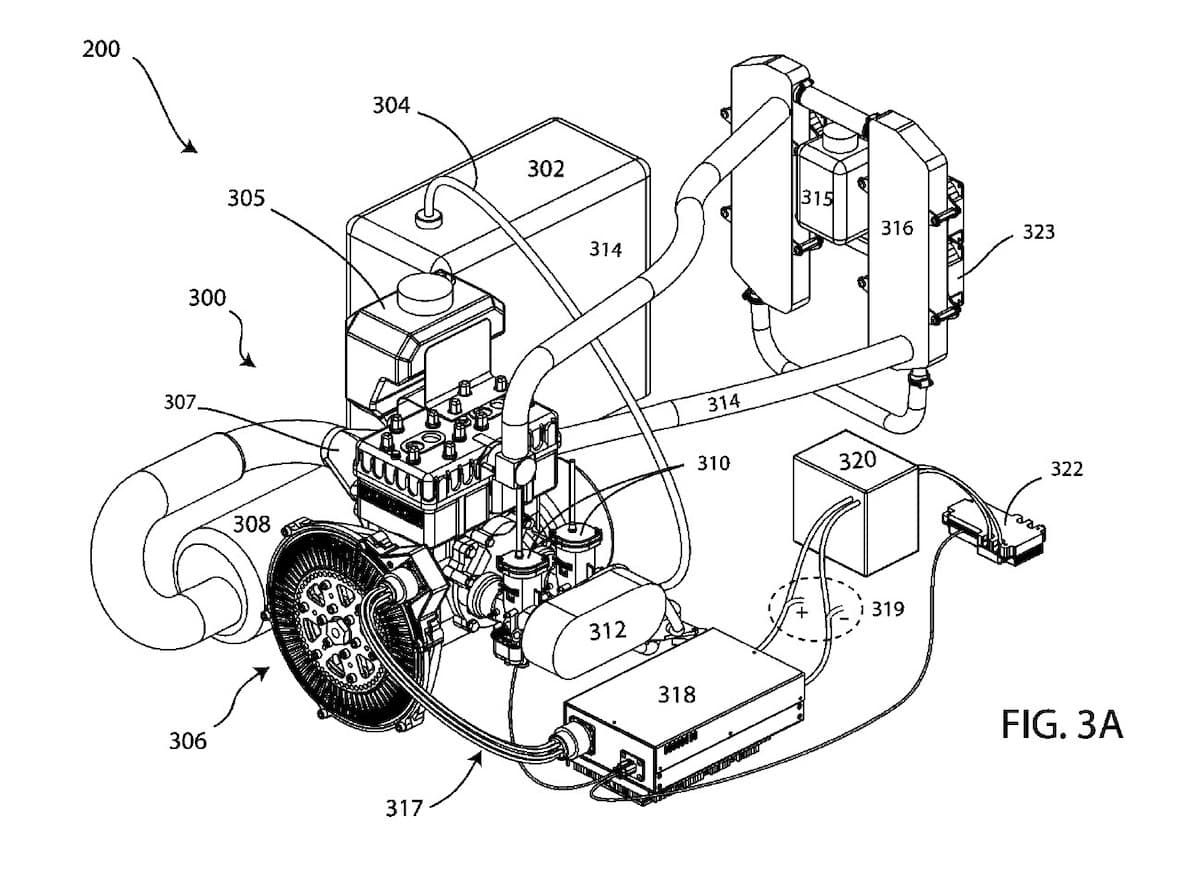 The patented LaunchPoint Hybrid Power System (HPS) combines an internal combustion engine with LaunchPoint's dual Halbach array generator and a small battery pack to power a distributed electric drive system. It also includes energy and power management software tailored for various aircraft missions, company officials noted.
"In short, the LaunchPoint HPS elevates system-specific power while reducing energy storage mass," company officials explained in a press release. "Moreover, the system excels in regulating variable voltage sources such as permanent magnet generators while functioning as a microgrid power manager, optimizing energy resources for reliable and fault-tolerant flight. Multiple systems can be used in parallel on the same DC Bus to achieve redundancy and availability goals.
For more information: LaunchPointEPS.com.