Jim Taylor, the manager at Georgetown County Airport (KGGE) in South Carolina does not hesitate a bit when he predicts a bright future for the coastal airport.
"Success breeds success," Taylor said, pointing out that the airport is on a winning streak of attracting new businesses to the 680-acre former World War II military training base located between Myrtle Beach and Charleston.
"Our largest development story to date began just before Christmas two years ago," Taylor said. "It was Friday and the phone rang. The caller asked if we had a hangar high enough for a 26-foot tail. The first words out of my mouth were tell me more."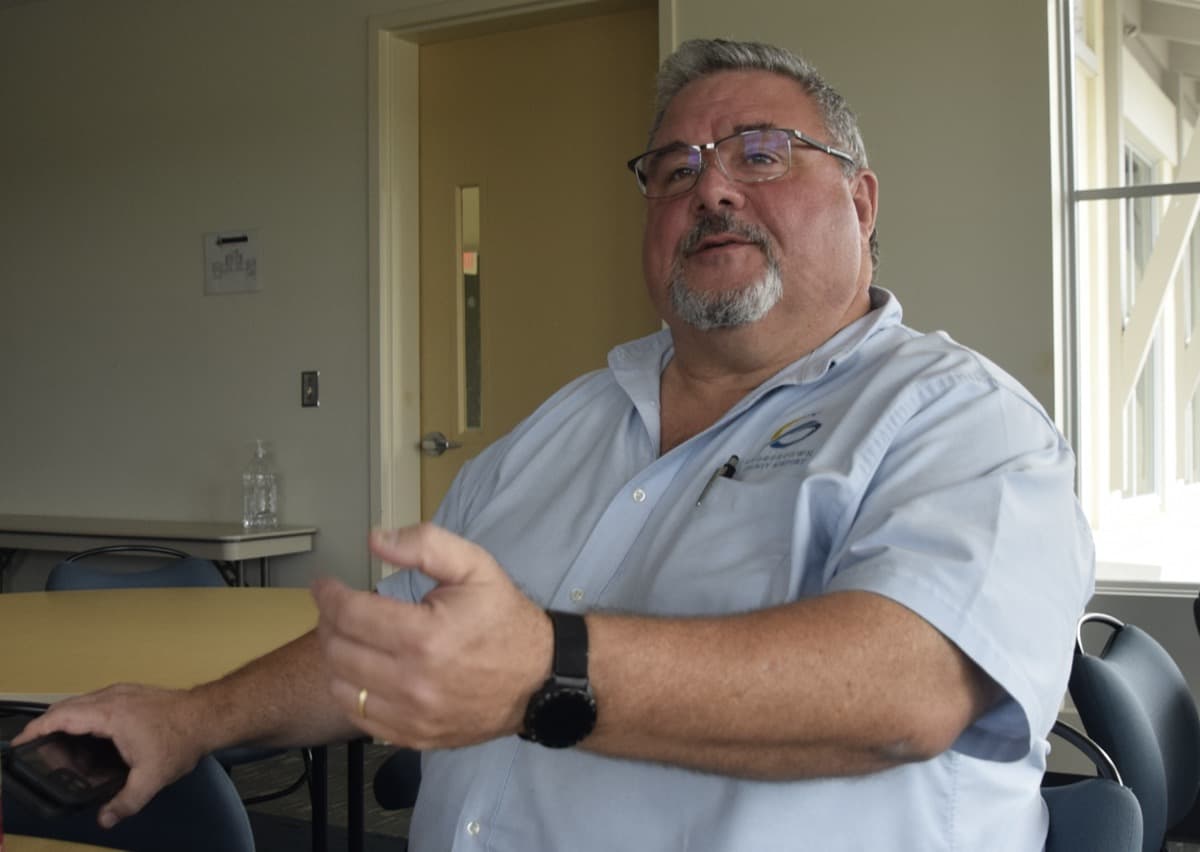 That initial conversation resulted in Sherpa Air building an operation at KGGE, Taylor said.
"They are now established on what was the old closed runway," he added. "They are a Part 135 freight and passenger operation and their primary customer is the U.S. military."
The original World War II U.S. Marine Corps Auxiliary Air Facility layout was a familiar triangular setup of three runways. Now only runways 5-23 and 11-29 are operational, while the third runway has been turned into what Taylor calls an aviation economic development area.
"We are developing an aviation industrial park," he said. "To repeat, success breeds success. The minute the Sherpa news hit the airways, our phones began ringing."
"We are halfway between Charleston and Myrtle Beach," Taylor continued. "Both are built out and their areas are heavily congested. Here we don't have that. With the lifestyle, history, the available land, and infrastructure, we are going to explode in growth. Come back here five years from now and look at the airport and you will not recognize it."
"We are still keeping our hometown roots with tourism and visitors, while adding aviation business opportunities at the airport," he added.
Taylor, who has spent more than four decades in aviation management, was hired to run the Georgetown Airport five years ago. He moved from a similar post at Williamsport, Pennsylvania.
When he was hired at KGGE, his new assignment was clear: Implement a strategic development plan okayed the previous year by the county airport commissioners. That plan, led by pilots, envisioned the transformation of KGGE into the best airport along the South Carolina coast.
"Great progress has already been made in establishing KGGE as one of the more advanced aviation, economic, and education centers in the state," Taylor said. "The economic development is starting to come to fruition."
On the education side, airport officials are working to get kids to the airport by planning events and static displays to spark interest in aviation as a hobby or career.
Airport officials are having conversations with Horry-Georgetown Technical College to partner on a flight training program.
Airport officials are also in discussion with Pittsburgh Institute of Aeronautics, which has a location in Myrtle Beach.
"Our desire is to get a local aviation maintenance program going right here," he said. "We now also have the CHS Flight School here. They operate at five different airports in the Low Country."
"When I arrived, this was primarily a destination airport," Taylor said. "Now business and Part 135 operations are making a significant increase in the number of travelers coming through our airport."
Sherpa Air recently built a 30,000-square-foot hangar at the airport and wants to build additional facilities, he reports.
The airport also boasts an aviation interior shop, Adrenaline Aircraft Interiors, that designed and created the interior for the first Hondajet.
Another new business at the airport is Air Transport of the Carolinas, a Part 135 operation with a fleet that includes two Navajo Chieftains and a Citation.
Improvements have also been made to the airport's infrastructure. The primary runway 5-23 (6,005 feet x 100 feet) has been substantially improved with a paving overlay project that raised the maximum aircraft weight from 60,000 to 135,000 pounds.
"Also, the state is helping with a project to reconstruct 11-29 (4,539 x 150 feet) and we hope that project will begin early in 2024," he said.

Also in the works is a new partnership with Synergy Hangar, which will initially build three hangars, lease, and maintain them.
"This group, as well as other individuals, can enter into a long-term lease, build the hangars, and then utilize the space for up to 30 years," Taylor explained. "At the end of that period the hangar reverts to the airport. This saves our capital investment and operation and maintenance costs, while we still receive the benefits of additional based aircraft."
Georgetown Airport currently has three 10-bay nested T-hangars, plus an additional 10-bay nested T-hangar with a box hangar attached. There are also two corporate hangars with 12,000 square feet of usable space each. These accommodate five to seven corporate aircraft each.
The outdoor aircraft parking ramp has space for 36 aircraft, including small and mid-sized jets such at HondaJets through Gulfstream 550s.
As of October 2023, 64 aircraft were based at the airport. During 2022, the airport recorded just over 20,000 landing and takeoff operations, according to Taylor.
The support of the local community is vital to implementing the airport's strategic plan, Taylor noted.
"In 2018, we invited the public to the airport for a static display," he said. "We got about 5,000 people, a great turnout for our area. The airport had not had a public event in 20 years, and it reintroduced the fun, thrill, and excitement that airports can be. The Experimental Aircraft Association was here with pilots donating their aircraft and time to introduce kids and young adults to aviation through Young Eagles. Joint Base Charleston sent a C-17 transport for display and tours."

"I know that communities sometimes look at their airport as a drain and may not want to put money into them," Taylor noted. "But we are often the first point of contact a business or individual has when visiting Georgetown. If we are professional, warm, and inviting, this creates a great first impression."
There is a need to "constantly preach the economic impact the airport has," Taylor said.
"When I came to this airport in 2018, a study I read reported KGGE had a $19.5 million impact to the community and we have grown that. Every time I meet with a public official or speak at public functions, I talk about that $19.5 million. Our County Council is pro-business and 100% behind what we are doing. Also, Angela Christian, the country administrator, is truly economic development focused."
Taylor added the airport has been approached by larger aircraft operators asking if Part 139 was a possibility.
"So, our airport has begun working toward Part 139 certification," he said.
According to FAA regulations, Part 139 airports can "serve scheduled and unscheduled air carrier aircraft with more than 30 seats" and "serve scheduled air carrier operations in aircraft with more than 9 seats but less than 31 seats."
"Anything we consider, any entity we entertain, we look at what affect this will have on our airport 30 years from now," Taylor said. "We want aviation businesses only on the airport and only those that are in for the long haul."
For more information: GeorgetownCountyAirport.com.
Check out Bill's story about visiting Georgetown, "Tips for an aviator's visit to a coastal South Carolina town," here.