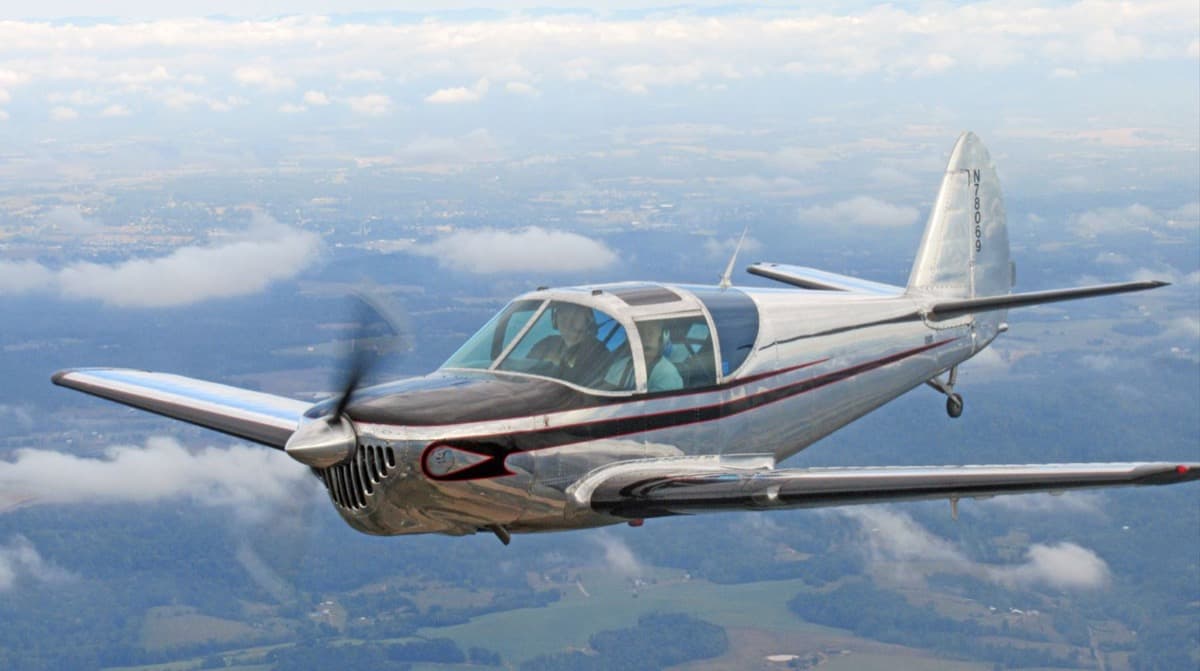 A dazzling array of shimmering Swifts adorned the ramp during the 2023 Swift National Fly-In.
Held at the Swift Museum Foundation (SMF) at McMinn County Airport (KMMI) in Athens, Tennessee, in late September, it was a heartwarming reunion for the family of Swifters.
Fly-in Chairman Paul Mercandetti facilitated the event with typical verve. There were safety and maintenance forums, formation training sessions, a local fly-out to Crossville, and much more.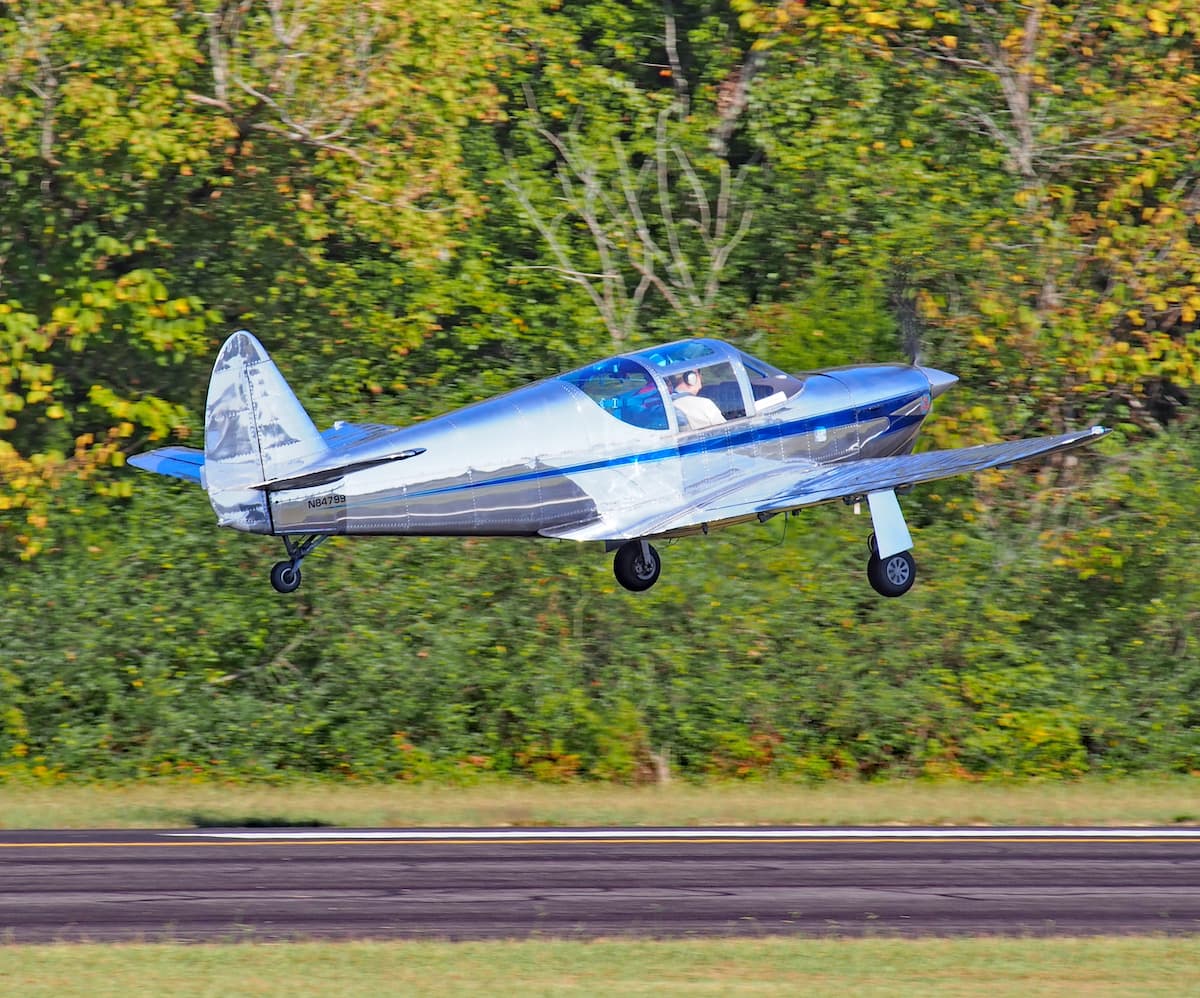 The SMF raffle's grand prize was $30,000 Ly-Con engine credit or $20,000 cash, with Norman Fox winning the grand prize. Proceeds from the raffle fund production of Swift parts to keep these vintage aircraft flying.
Walking the field during the fly-in, pilots and aircraft owners were more than happy to share their own Swift stories.
A Rare Buckaroo
Cliff Atkins flew in from Birmingham, Alabama, in his rare T-35 Buckaroo prototype.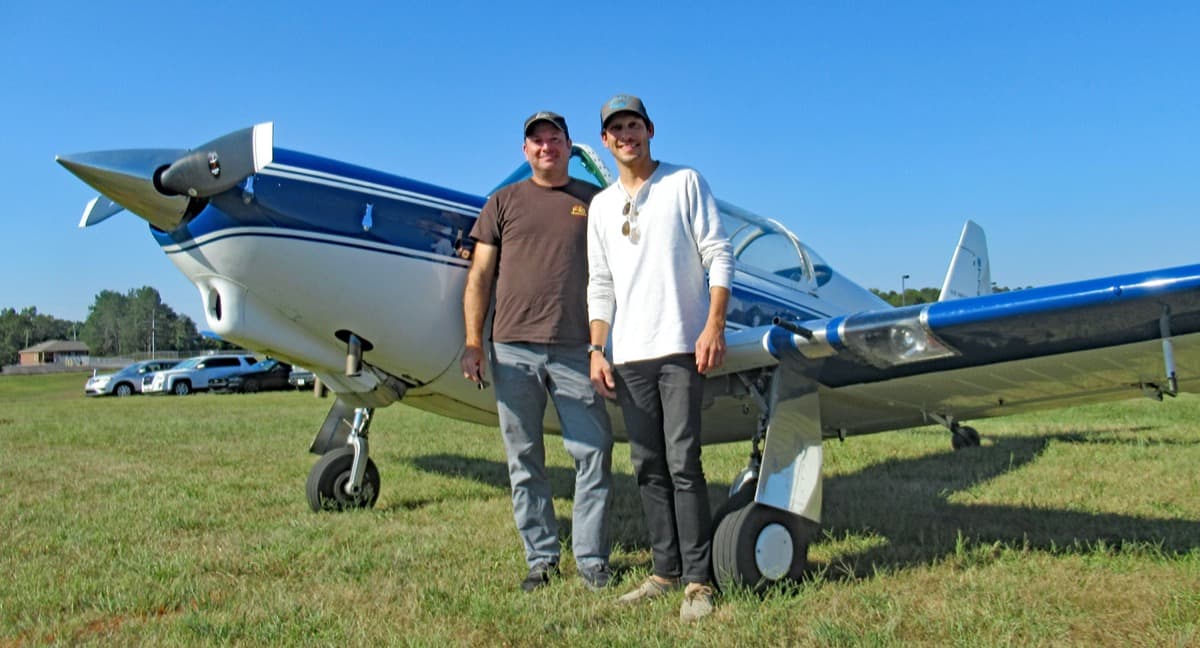 Cliff bought N77634 three years ago, and credits SMF Chairman Paul Barnett, who owns two Buckaroos, for drawing his attention to the advertised Buckaroo, and for sharing his knowledge of the airplane.
"It was in Seattle, and I couldn't get back to the States to look at it. I knew it'd sell fast, so I closed the deal from Sofia, Bulgaria. I had a friend in Sacramento who had flown one of Paul's T-35s, and he flew it to Vacaville in northern California for me, and I flew it home later on," said Cliff.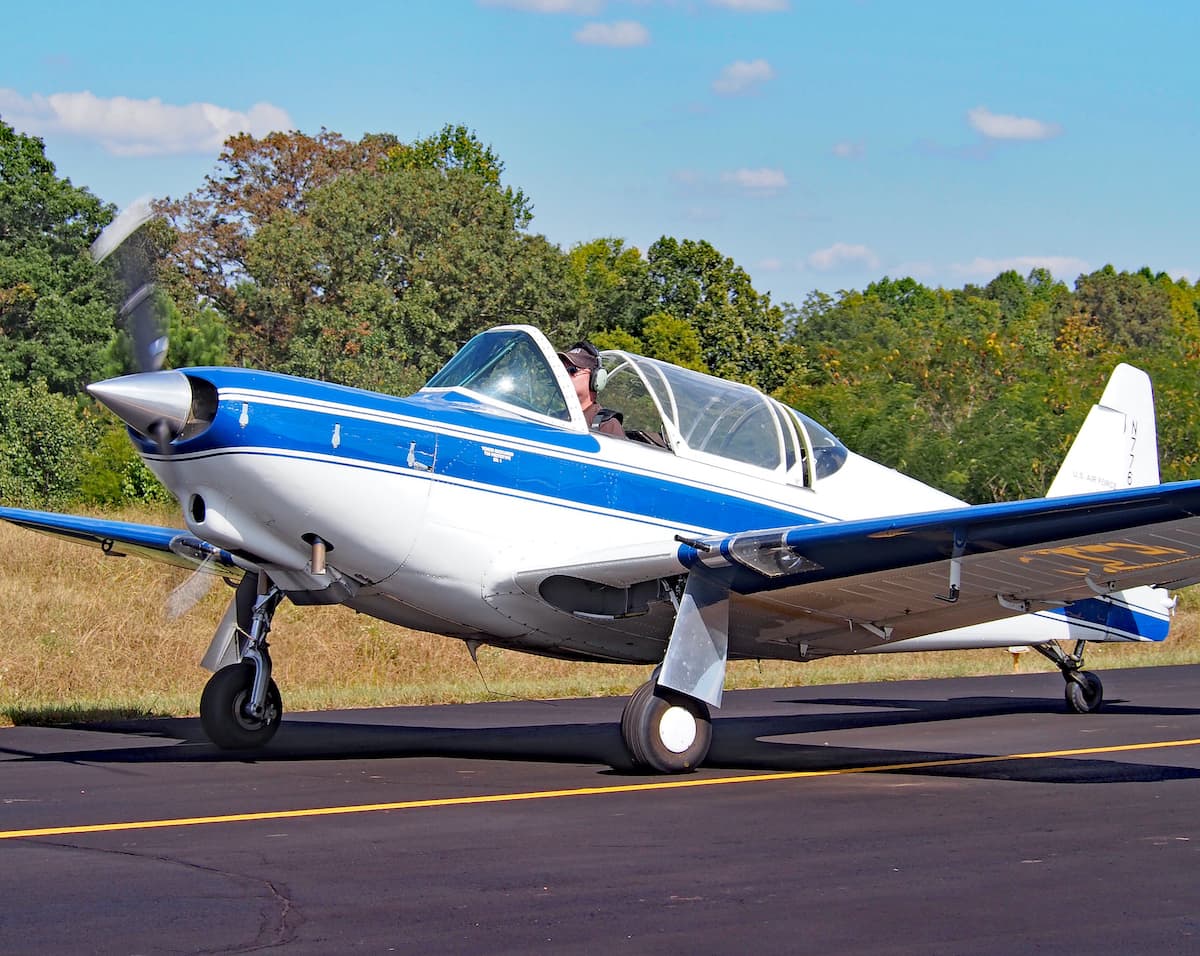 "The airplane had been on the eastern seaboard for a number of years, but Jim Fernandez took it to Seattle around 1999," he continued. "My dad and I had owned some warbirds in the past, and the Buckaroo is easier to manage and checks all the right boxes for us."
A Favorite Flyer
Wade and Terry Gillaspie have a veritable fleet of tailwheel airplanes at home in Hunstville, Texas — and the Swift (N78204) is Wade's favorite.
"My friend, Ricky Anderson, is the one who got me interested in Swifts, and we've put almost 1,000 hours on it since we bought it in 2005," said Wade. "We've flown it to Alaska, the West Coast, Florida, and the Adirondacks."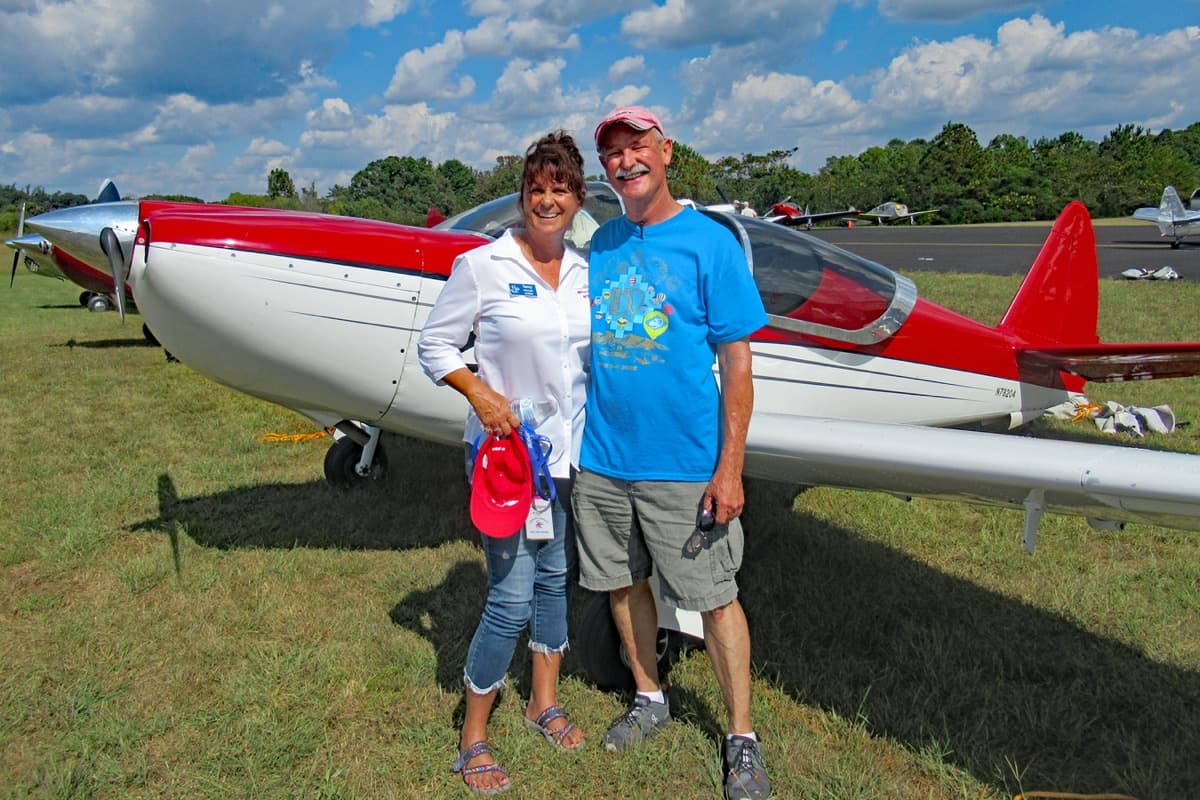 "We've made changes to our Swift, including the sliding canopy, retractable tailwheel, control sticks, and changing the engine from a 125 hp to 145 hp, and we put the sun shade film on the top of the windshield and canopy to make the cabin cooler," added Terry. "We recently did the interior and paint scheme. We love the Swift and being part of the Swift family."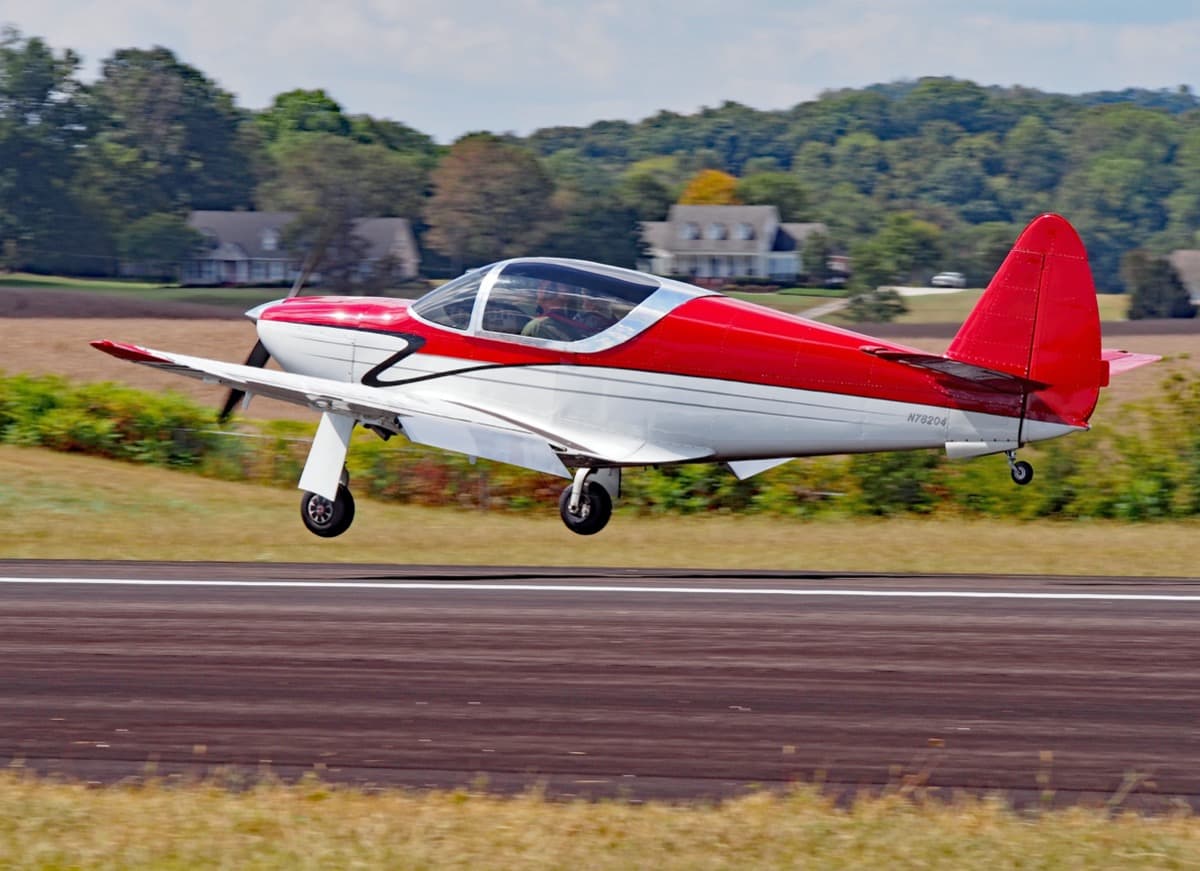 A Focus in Life
Ed Finnegan, who hails from Cary, Illinois, bought his Swift (N80613) a couple of years ago, and had a Garmin suite installed in the panel for hard IFR flying. It's powered by a 210-hp Continental and carries 52 gallons of fuel.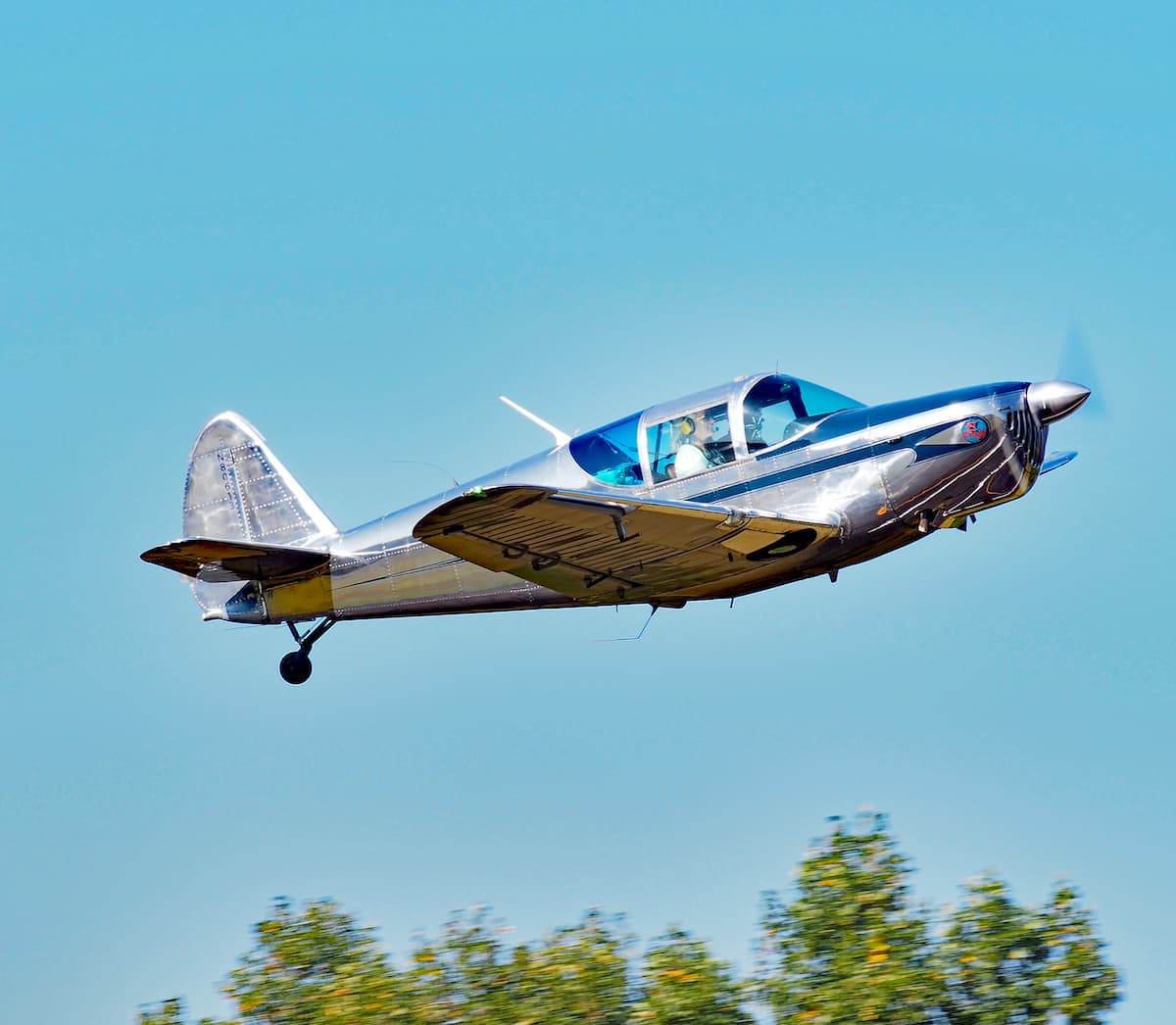 "I'm a warbird pilot and professional pilot, and wanted a high performance and economical taildragger that was aerobatic and formation capable. I use it as a cross-country aircraft in the conduct of doing warbird check rides, and Designated Pilot Examiner work," explained Ed.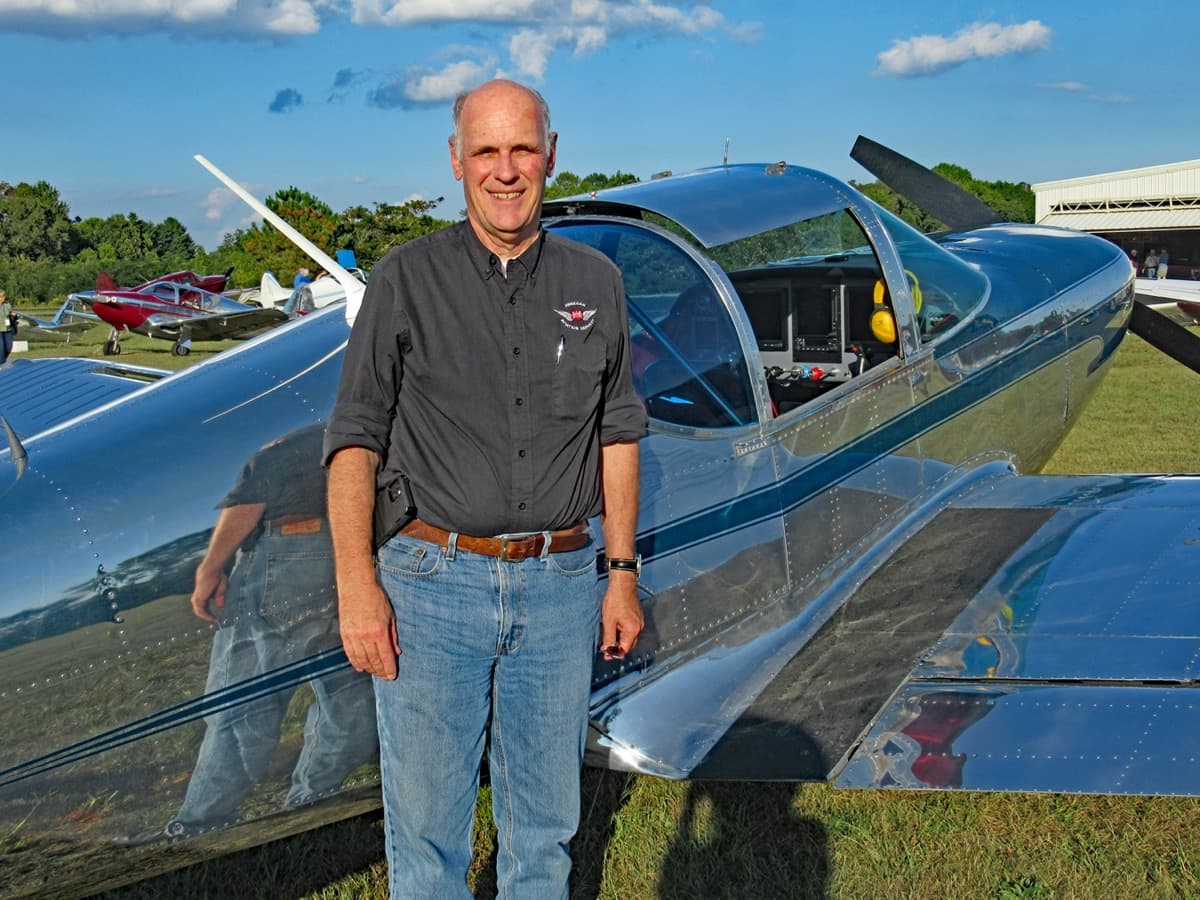 "Aviation has given me focus in life — it's what I was born to do, and I'm fortunate to be able to do it," he shared. "The depth and breadth of knowledge of the tribal elders in the Swift group is impressive. They're very nice people and very approachable, and they try to help or send you to someone who can help you."
It Captured My Heart
It was almost 40 years ago when Keith Richbourg first saw a Swift.
"I saw a Swift at an EAA pancake breakfast in 1984 and it captured my heart," said Keith, who is from Waco, Texas. "In 2010, I started learning all I could about Swifts. Then I found a project that I thought could become a polished airplane with a 180-hp Lycoming. I had the good fortune to buy N836EC from Jim McNitt in Colorado, and he was willing to help a novice like me and did some of the initial restoration."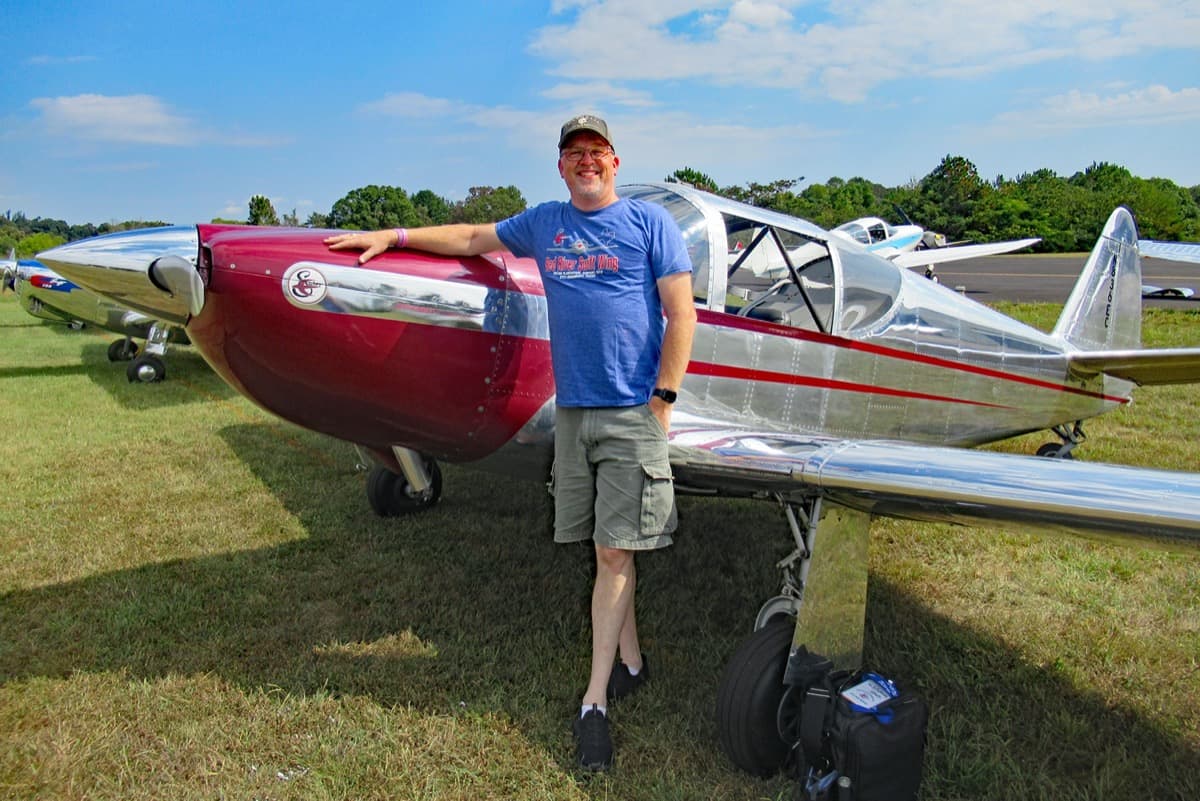 "Then I met Duane Golding in Texas, and he was also willing to help me bring it back to life. I even drove to Athens one year with Duane and Ed Lloyd to learn more about Swifts and buy parts here," he recounted. "Duane worked on my Swift for a couple of years, and he let me fly his 145-hp Swift. I polished his Swift and built some flight time in it, while having a master work on my own."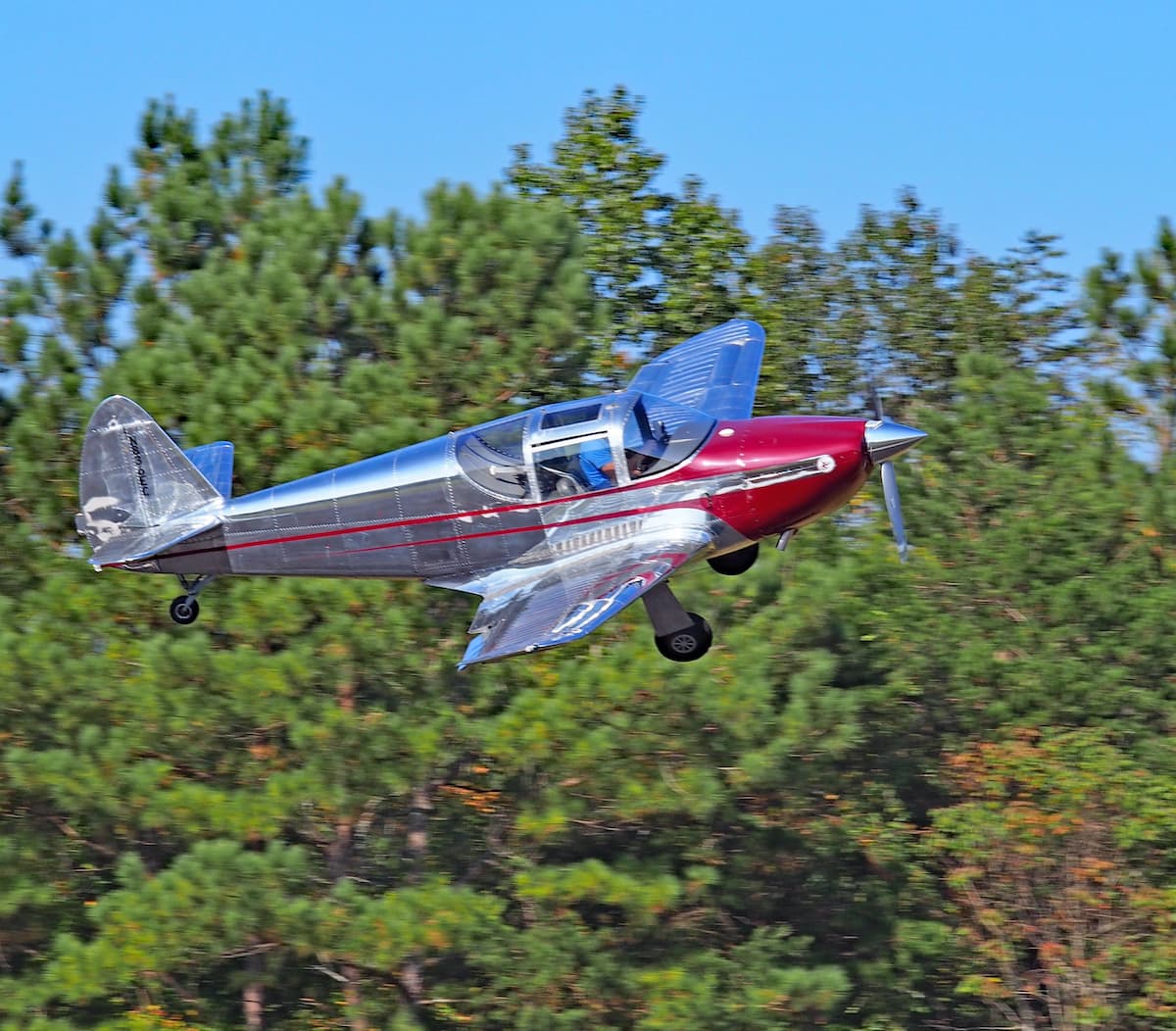 "Being a caretaker for my Swift gives me a sense of accomplishment," he added. "Any Swift is a wonder to look at it. It's a beautiful airplane that's universally appreciated, and it's always a conversation piece."
It Just Kept Coming Back To Me
In addition to his myriad duties as executive director of the Swift Museum Foundation, Scott Anderson has been busy working on his own Swift (N80555) since July 2022, and had it virtually completed to resplendent airworthiness by fly-in time. Highly modified, its beautifully-polished, smooth-skinned wings reflect Scott's passion for the breed and his masterful craftsmanship.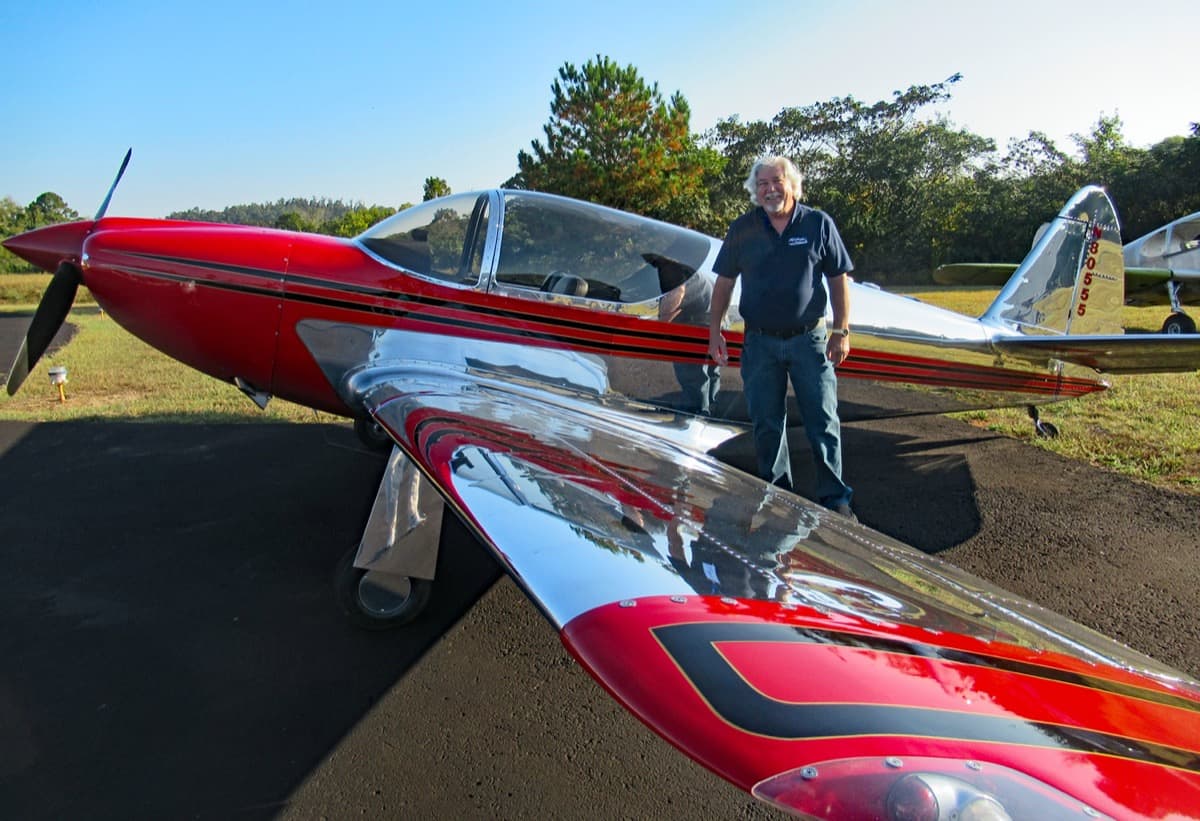 "I owned it 25 years ago. Then it passed through several hands, and they had some bad luck," said Scott. "I was involved in repairing it several times — it just kept coming back to me. So, through a series of circumstances, the opportunity came about for me to own it again."
Speechless
Joel Sampson flew his mirror-polished Swift (N2431B) from Belview, Minnesota.
He started logging Swift time years ago at Lake Elmo Airport (21D) in Saint Paul, Minnesota, where there was a great number of Swifts, and he was the "designated Swift biennial flight review guy."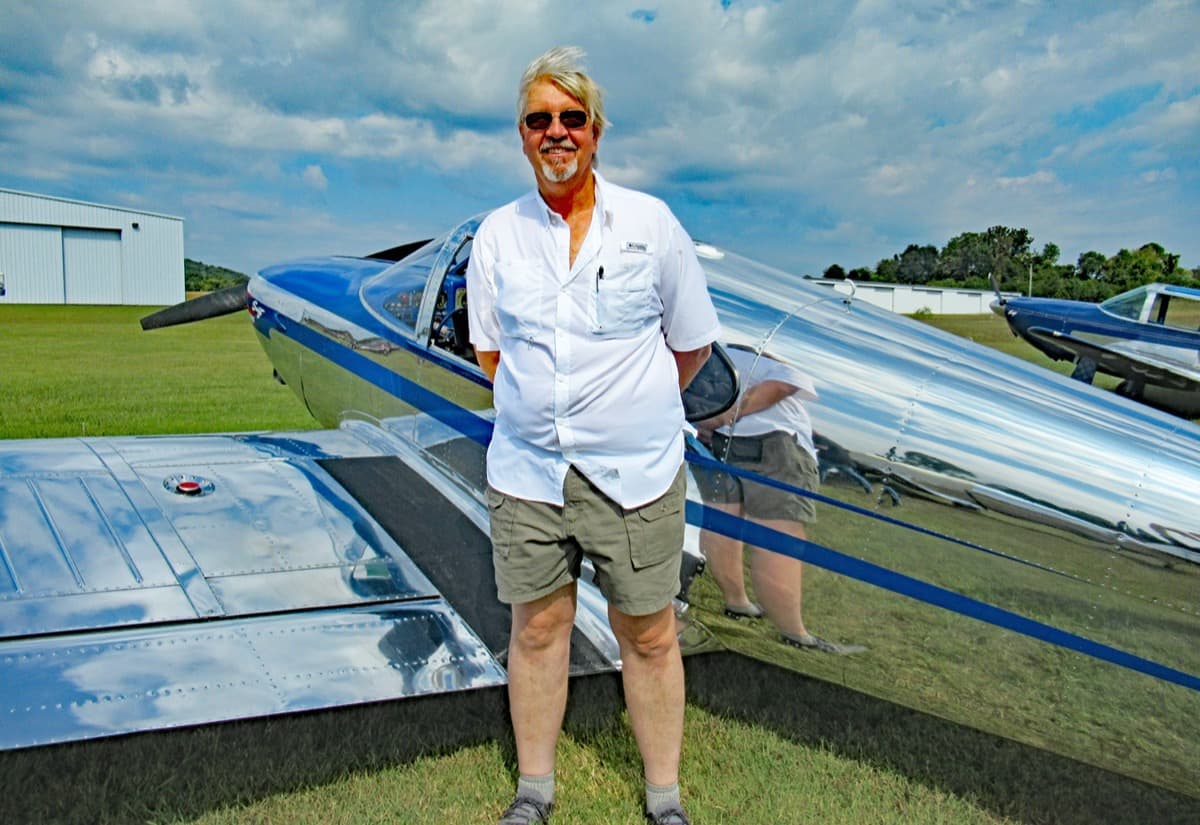 When asked why he likes the Swift, Joel was momentarily speechless.
Though his passion for the breed is largely ineffable, he responded: "It's the looks, combined with the maneuverability, combined with the rarity and the cool factor."
"I fell in love with this Swift back in the 1990s when Jim Montague — the Swift newsletter's 'Monty the Answer Man' columnist — owned it," he continued. "He connected with me to paint the trim and the inside of the cabin, and we did the interior at the same time. Jim tried to keep it as original at the time as he could. Then he allowed me to fly it to Athens for him a couple of times. This was originally a 125 Swift, and now it has a 145-hp Continental."

A Fun Airplane
Don Abbott, who is based in Gallatin, Tennessee, learned to fly in the Air Force.
He's owned his Swift (N767DK) for eight years. A previous owner painted it to look like the Air Force F100 Squadron.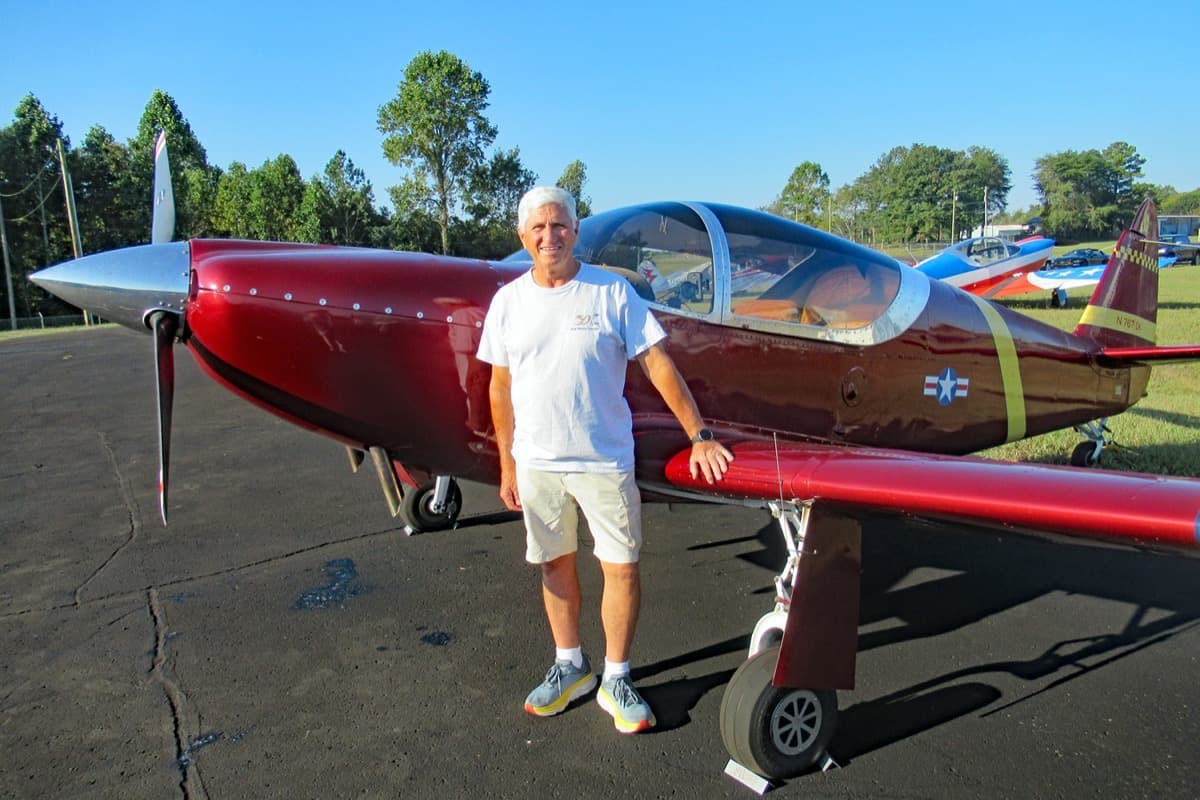 "Jerry Kirby put me on to the Swift, and we fly together quite a bit. The Swift is a beautiful little airplane and it flies really nice. It's very light on the controls and just a fun airplane," shared Don.
"This is a great group, and everybody's so friendly and willing to help," he continued. "We've got several gurus that have had their Swifts for decades and everybody's just so free with their expertise and knowledge. And of course, having the museum here is great, and it's pretty amazing to have 77-year-old airplanes with a parts department like we have."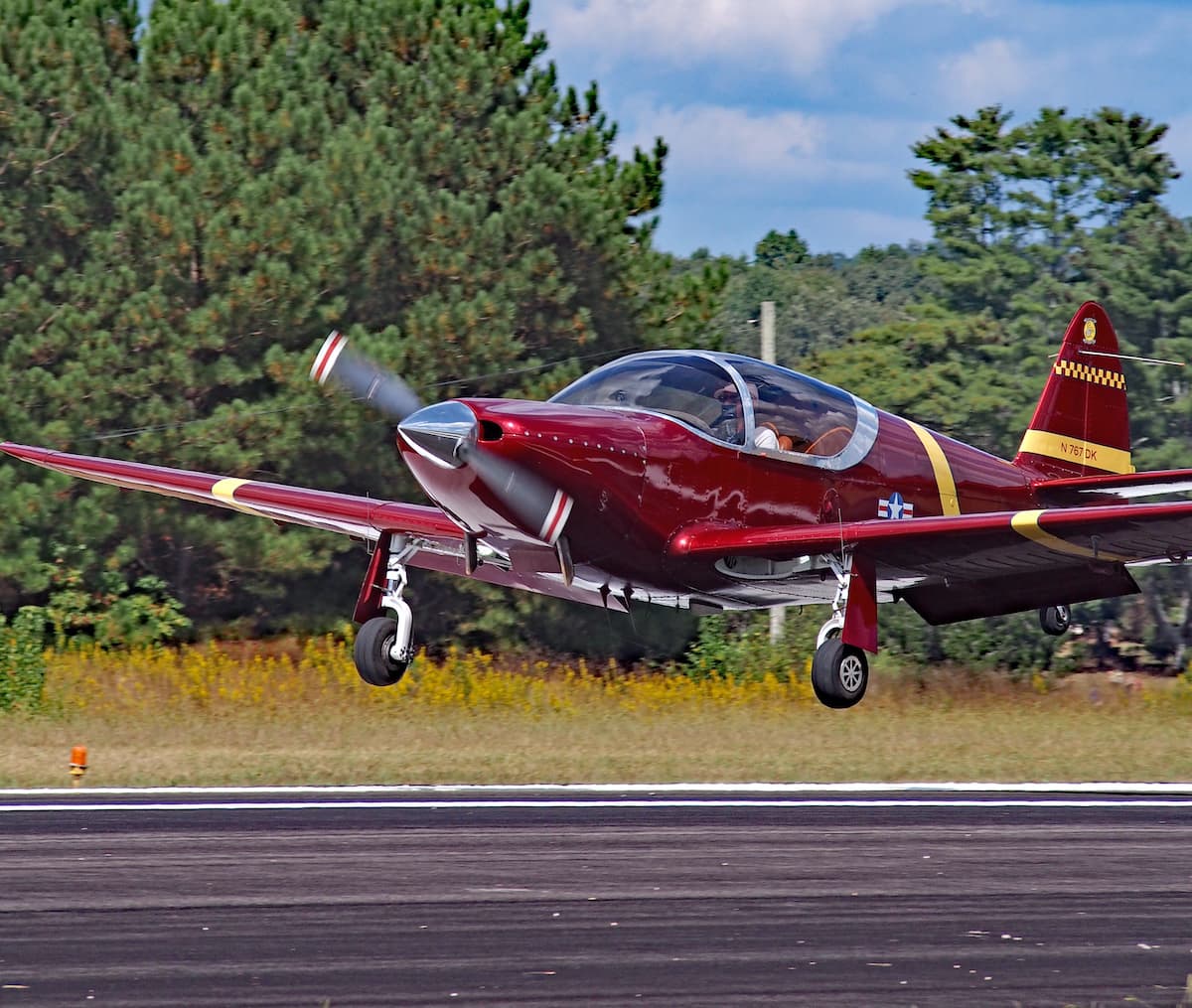 A Part of the Family
The Johnson Rocket (N41674) is one of the outstanding displays in the Swift museum. It was owned by Leonard McGinty in the early 1990s, and after his passing, the McGinty family of Thonotosassa, Florida, donated it to the museum.
"Karen and I feel like we've become part of the Swift family ever since then," Mike reflected. "The Kimballs restored it in 1994. They found the original logo when they were stripping the old paint, and made decals from it. After my dad died in 2002, the airplane was in the Florida Air Museum off and on."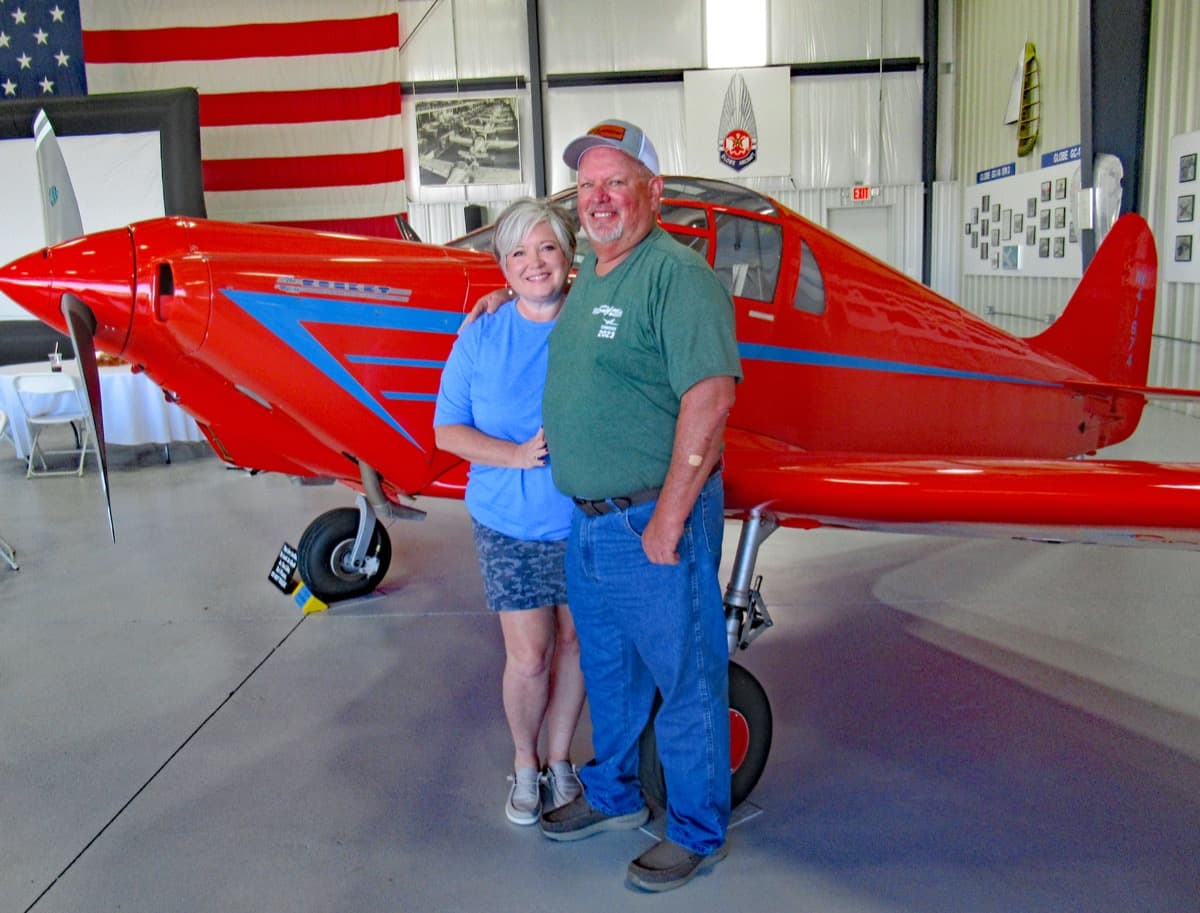 "My family decided to donate the Rocket to Swift, so during SUN 'n FUN 2009, Mark Holliday and I worked on it half a day to get it flyable, including cycling the gear and changing the oil," he continued. "The prop flipped maybe three times and then it fired up and purred like a kitten. Mark took me up in it and I got a little stick time, and my daughter did too. Then Mark flew it to Athens."
"Three days later, he called me, and said he and Charlie Nelson had been poring over all the documentation and they were convinced that it is the Globe GC-1 prototype Swift," he added. "Mark flew it during Nationals right after it was donated. It's never been flown again, and I believe the SMF Board made the right decision not to keep flying it. It's unbelievable what it means to our family to have it here in the museum. I know my dad's smiling down right now because it's in the right place!"
The enthusiastic Swift family heartily welcomes new members. To learn more, visit them in person at KMMI, or online at SwiftMuseumFoundation.org.
More Photos From the Fly-In