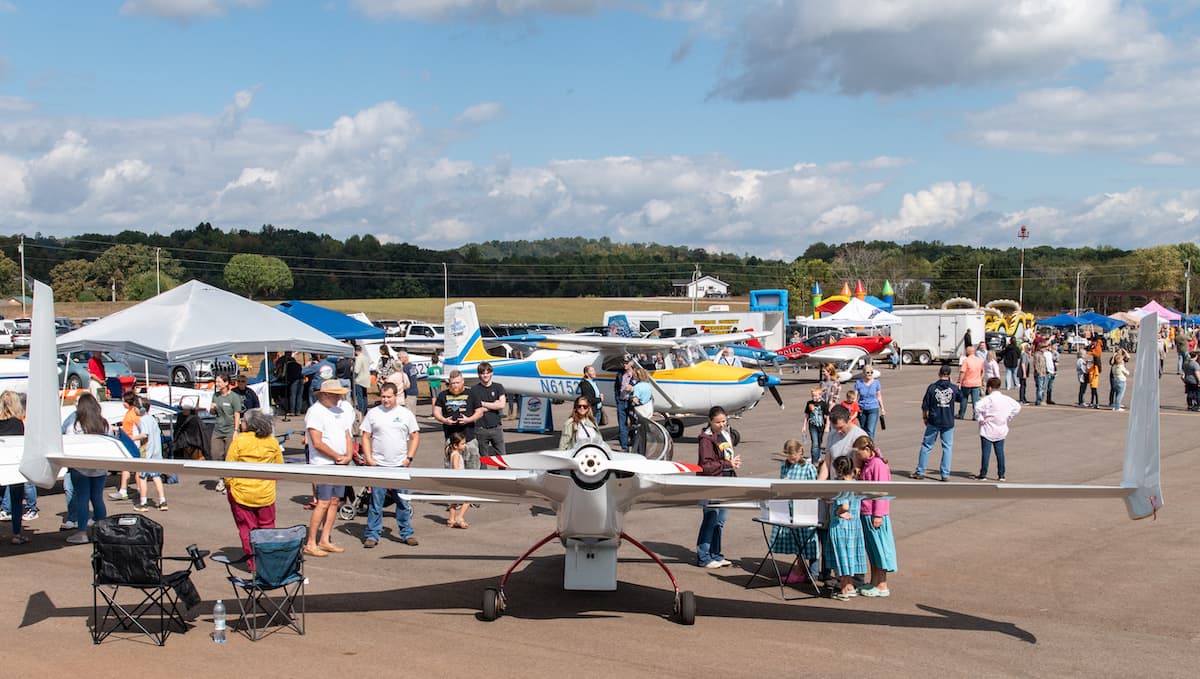 Saturday, Oct. 14, 2023: Driving to the monthly airport breakfast, I pass a sign on the outskirts of Madisonville, Tennessee, proclaiming, "Monroe County Airport…Making Flying Great Again."
It's not just hyperbole — in 2018 the Tennessee Aeronautics Commission and the Tennessee Department of Transportation Aeronautics Division chose KMNV as "Airport of the Year."
That recognition reflects the achievements of Tom McCosh, who was named "Tennessee Airport Manager of the Year" in 2019.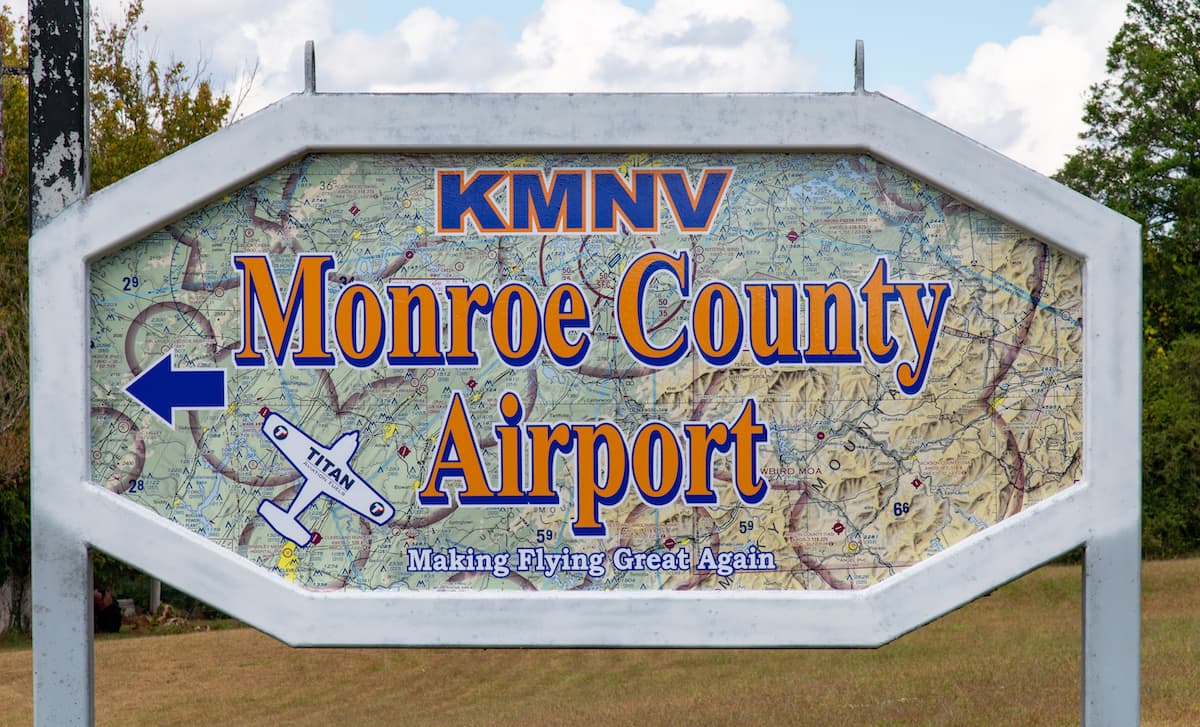 Tom, a successful small businessman, was asked to take the helm at the airport a decade ago.
Since then, he's secured more than $14 million in state and federal airport improvement grants, resulting in the construction of a much-needed parallel taxiway, new asphalt seal coat on the runway, and installation of new taxiway lighting and airfield markings. Ramp expansion has tripled the available tie-down space, a new large box hangar is finished, and plans are on the table for private individuals to build over two dozen hangars, many of them T-hangars, which will optimize aircraft storage at the airport.
And it's not just about infrastructure. When you talk to Tom, it's obvious he loves his job. Sporting his ever-present smile and a blue apron (he prepares omelets every month and has already cooked a prodigious amount this morning), he doesn't miss a beat when asked what he finds most rewarding: "Just the people. There is no better group of people than aviators. Aviators are the cream of the crop in our society; their hearts are awesome."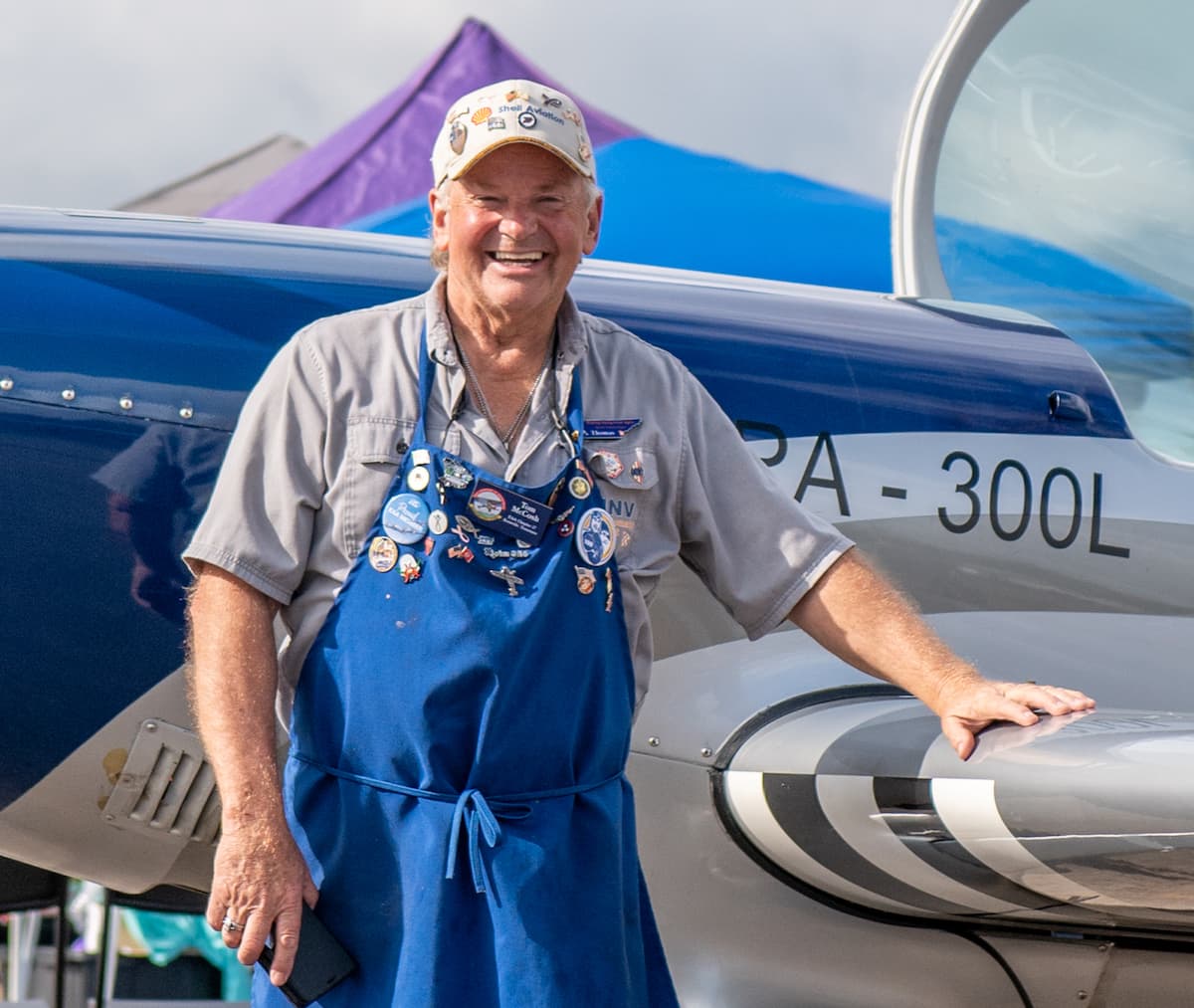 As an example, he gestures toward a young girl walking past. She was here today thanks to a volunteer pilot who flew her to Nashville for a life-saving transplant.
Tom may someday join the ranks of those aviators, as he's taking flying lessons and hopes to get his private pilot certificate "…if I get the time. I work seven days a week, and as the good Lord is my witness, I average 14 to 15 hours a day."
Today, he's working overtime hosting the annual airport community appreciation day.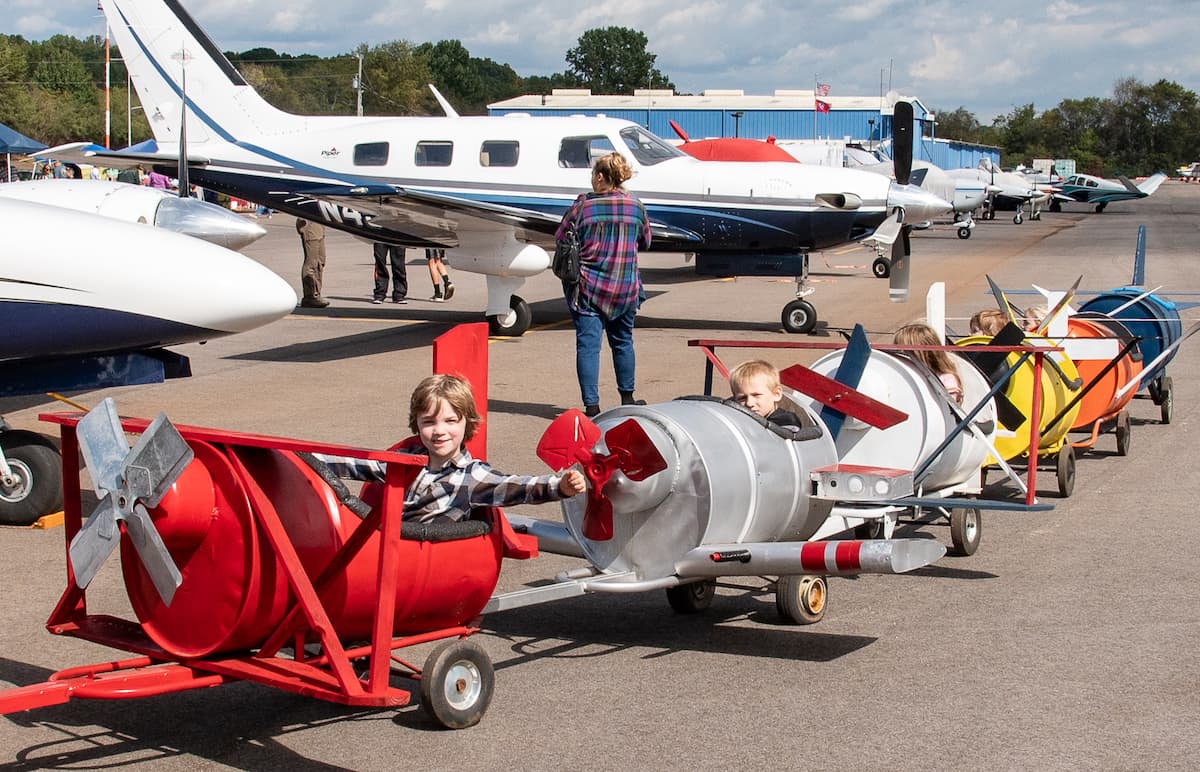 The morning dawned with a low overcast that discouraged some fly-in attendees, but many die-hards drove to the airport.
Like most airport open houses, this one featured aircraft static displays, vendors, food trucks, kids activities, and airplane rides that began as soon as the sun broke through.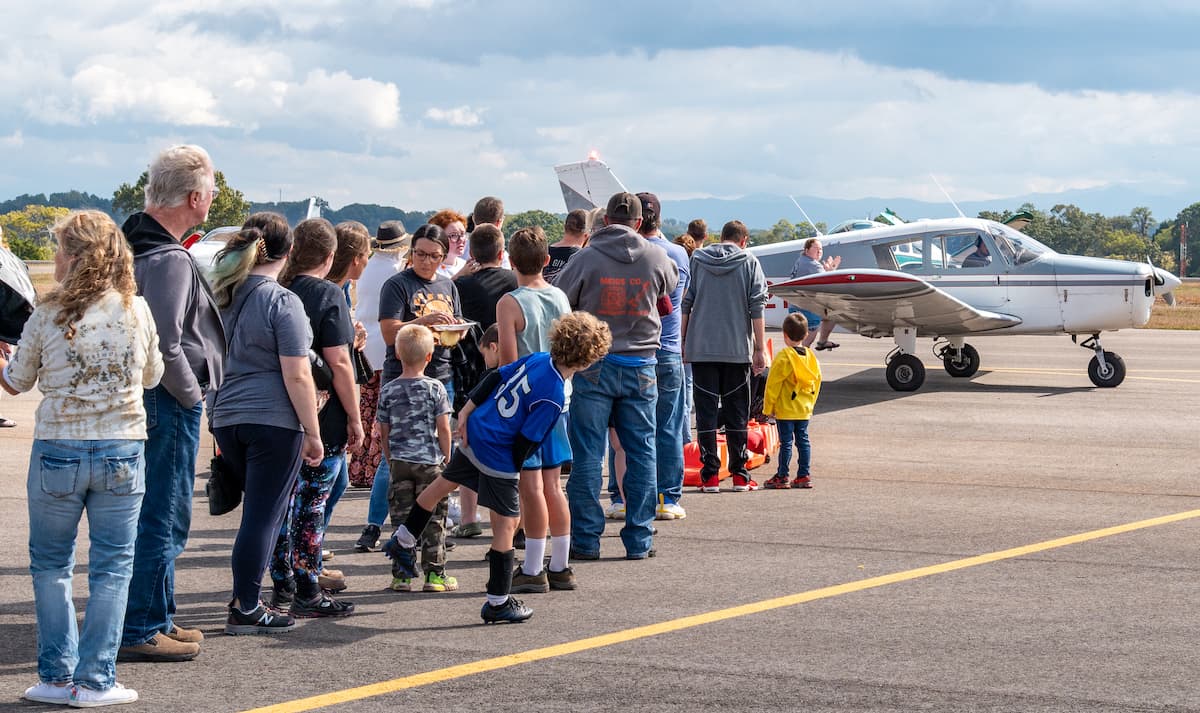 Festivities started with a presentation of the colors by a Civil Air Patrol cadet color guard, followed by the National Anthem, and an invocation. I believe somewhere in the background the ghost of Norman Rockwell stood sketching.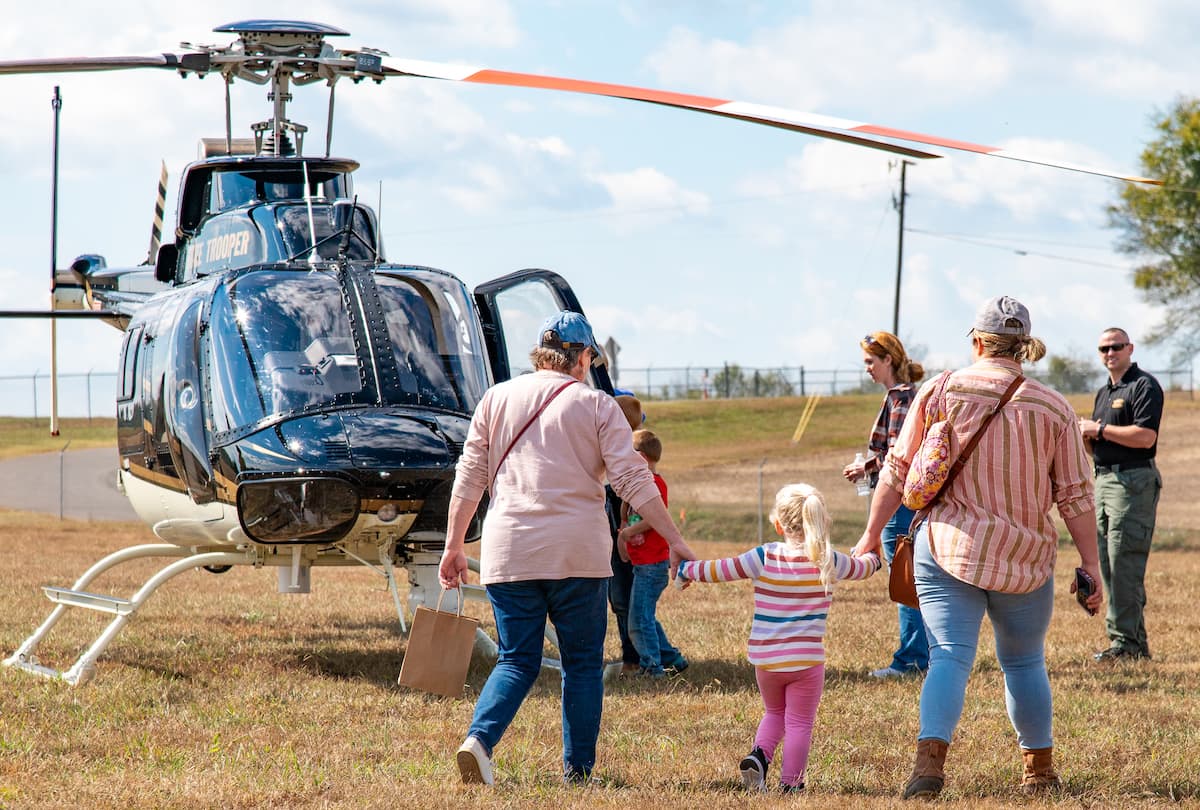 As always there were orations by city and county officials, but today the speeches were special. Community leaders were gathered to celebrate John Luther Summitt, a World War II-era Navy veteran whose home is nestled in a grove of trees on a gentle rise overlooking the runway.
During the ceremony, Summitt was honored with a proclamation from the State of Tennessee, recognizing his contributions to Monroe County and his commitment to preserving its natural resources.
Why?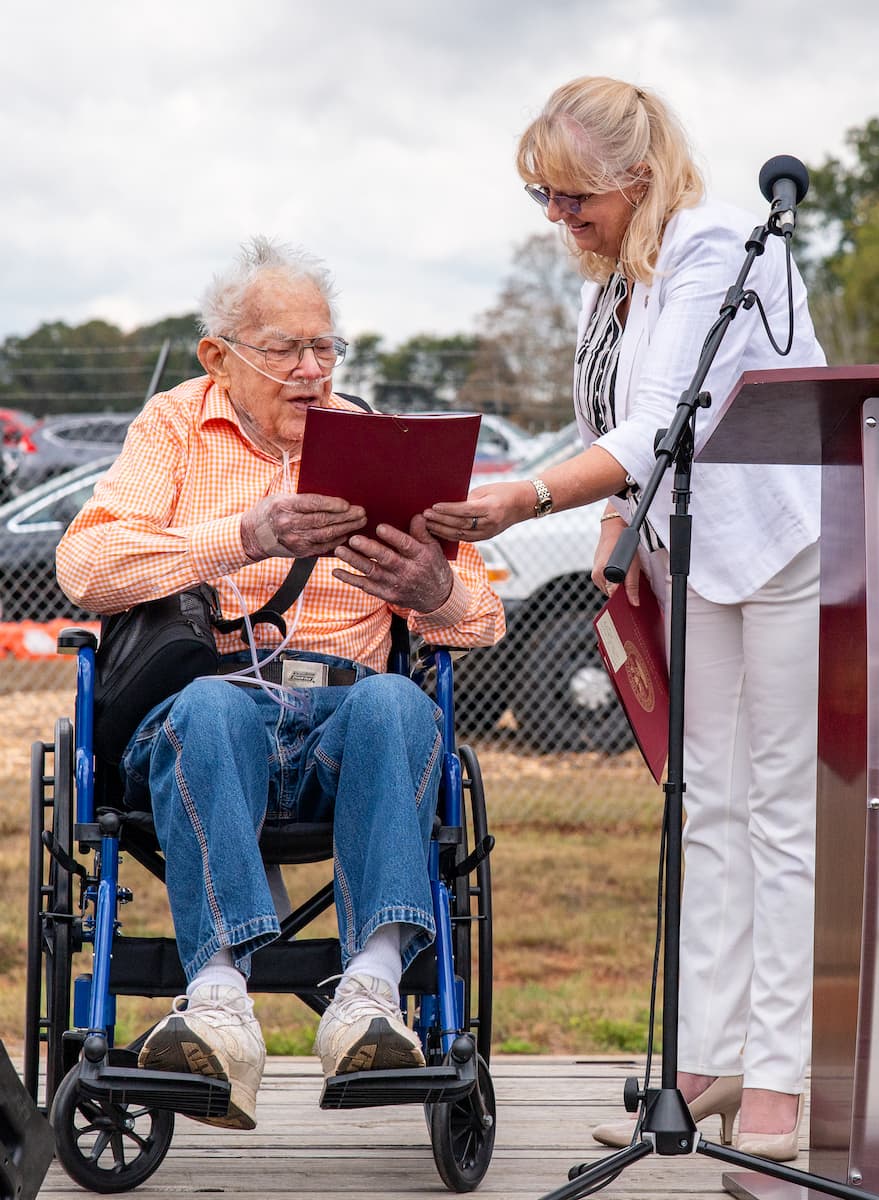 He recently gave the county eight acres of valuable property with a commanding view of the airport, where a community park will soon stand. The park will feature a walking trail, exercise stations, and a pavilion where neighbors can gather to picnic, celebrate special occasions, or just watch airplanes come and go.
Can you imagine a better use for land beside an airport?
I spoke with Monroe County Mayor Mitch Ingram, who told me that not only is the airport an economic driver for the community, but it's a place that folks enjoy visiting.
"Our airport touches many people and places in our county, so we're excited about it," he said. "We are in a major hangar project and five years from now our goal is to have a new terminal. So we continue to invest in our airport, but we're reaping the benefits of it."
Notice the subtle syntax: "Our" airport, not "the" airport.
You can see the hand of Tom McCosh hard at work, "Making Flying Great Again."