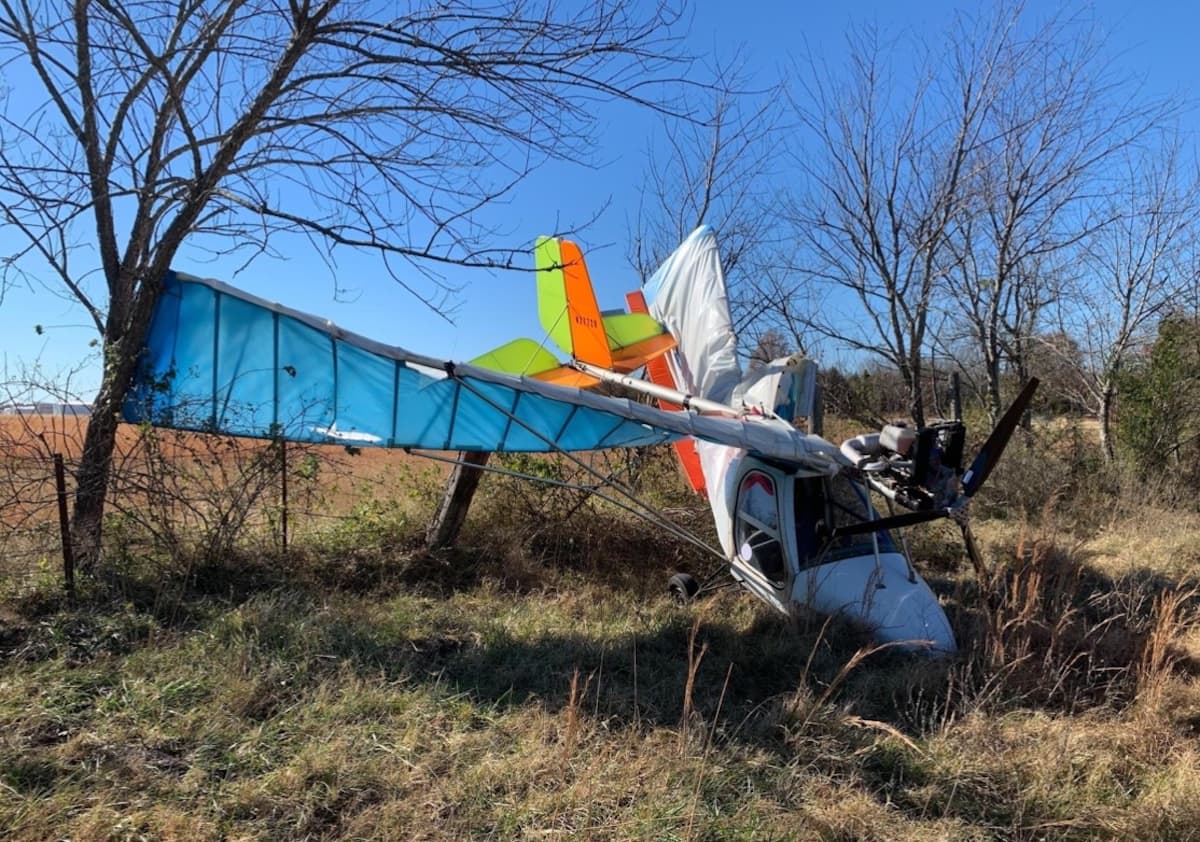 The non-certificated pilot reported that the Flightstar IISC's engine lost power "abruptly" about 150-200 feet above ground level after takeoff from the airport in Haskell, Oklahoma.
He executed a forced landing to a pasture off the end of the runway.
During the landing sequence the airplane's landing gear caught on the top wire strands of a barbed wire fence and the wings hit two small trees.
The airplane sustained substantial damage to both wings and the fuselage, while the pilot sustained minor injuries.
A post-accident examination by FAA inspectors did not reveal any pre-accident malfunctions or failures with the airframe or the engine that would have precluded normal operation.
The pilot told investigators that it was possible the two-stroke engine seized, and that better maintenance of the automatic oiling system could have prevented the engine failure.
The non-certificated pilot reported he had completed a condition inspection of the airplane about nine months before the accident. However, he did not hold a mechanic or a repairman certificate applicable to the airplane and, therefore, was not authorized to conduct that inspection. The most recent condition inspection conducted by an authorized mechanic was completed in July 2016.
Additionally, the pilot did not hold a private or sport pilot certificate. He was issued a student pilot certificate, however, associated solo endorsements had expired. The pilot was not certificated to operate the accident airplane.
Probable Cause: A sudden loss of engine power after takeoff for undetermined reasons based on the information available.
To download the final report. Click here. This will trigger a PDF download to your device.
This November 2021 accident report is provided by the National Transportation Safety Board. Published as an educational tool, it is intended to help pilots learn from the misfortunes of others.