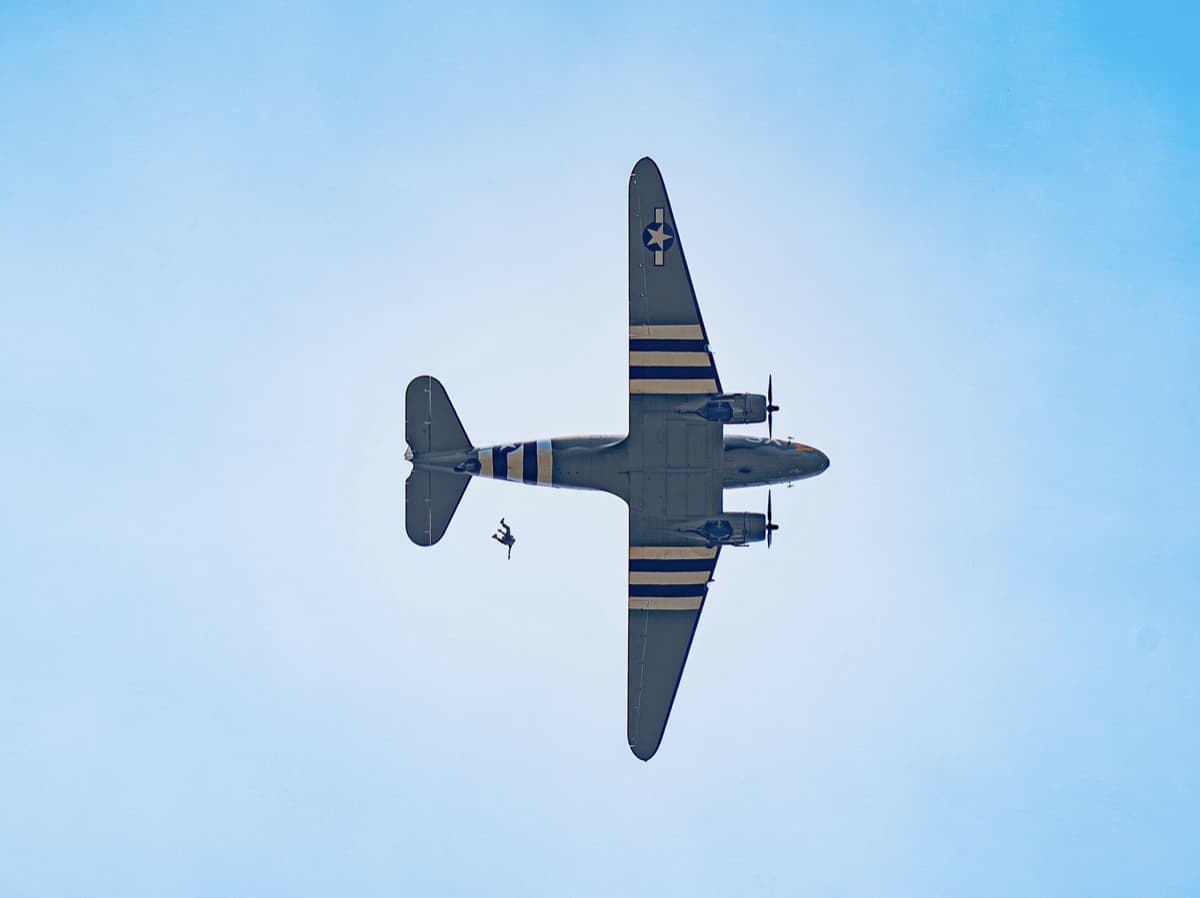 Isaac Mattingly submitted this photo and note: "This photo was taken in July 2023 during practice at the 2023 Sioux Falls Airshow where the plane flying is the very same C-47 "That's All Brother" that led the D-Day invasion of Normandy. The Jumper in the photo is a member of the SOCOM Para-Commandos jump team. The team is made up different members from different branches of the Special Operations Command (SOCOM)."
Would you like to have your photo featured as Picture of the Day? You can submit it via this form.
All photos sent in for Picture of the Day are also considered for our new Page 4 photo feature in the print issue of General Aviation News, as well as A Year in Pictures in the December issues.
Click here to see the photo of the day archives.