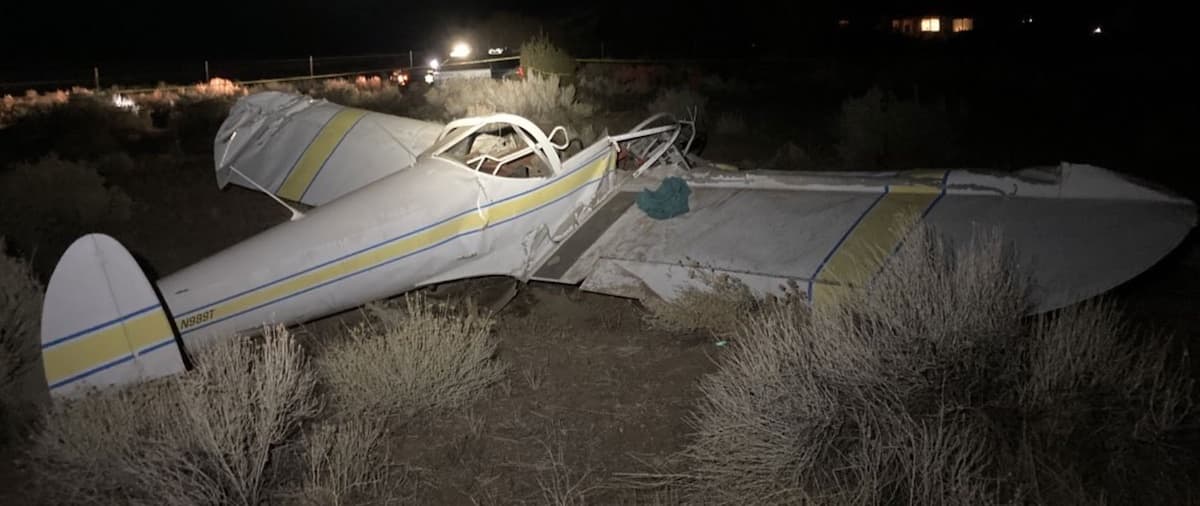 The pilot reported that, during a cross-country flight, he was concerned with the Alon A2's low fuel status and determined he would not have enough fuel to continue to the intended destination.
He looked for a place to land. While approaching a small valley near Frazier Park, California, he noticed a private, 25-foot-wide airstrip and opted to perform a precautionary landing.
He circled the airstrip. While on the approach and trying to keep the airspeed as slow as possible, the airplane stalled.
The left wing collided with the ground and was substantially damaged. The pilot sustained serious injuries in the crash.
Probable Cause: The pilot's failure to maintain adequate airspeed while on approach for landing which, resulted in an aerodynamic stall and collision with terrain.
To download the final report. Click here. This will trigger a PDF download to your device.
This November 2021 accident report is provided by the National Transportation Safety Board. Published as an educational tool, it is intended to help pilots learn from the misfortunes of others.