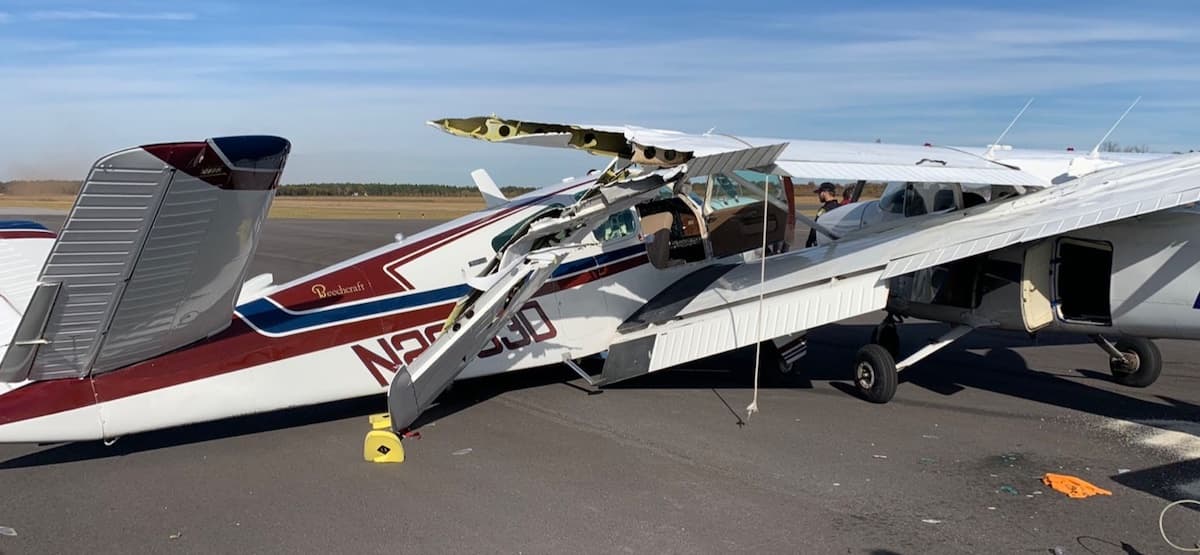 The pilot told investigators he did a visual inspection of the Beech C35's brakes as part of his preflight inspection and he "saw no leaks or abnormalities."
Additionally, no discrepancies were noted during a brake check while beginning to taxi or during the engine run-up before takeoff.
He proceeded to his destination and performed a normal landing at the airport in Perry, Georgia.
As the airplane decelerated, it began drifting left. He applied right rudder, then when the rudder input failed to correct the drift, he applied more right rudder and brake, at which time, the airplane immediately turned left.
The airplane traveled off the runway and hit a parked airplane.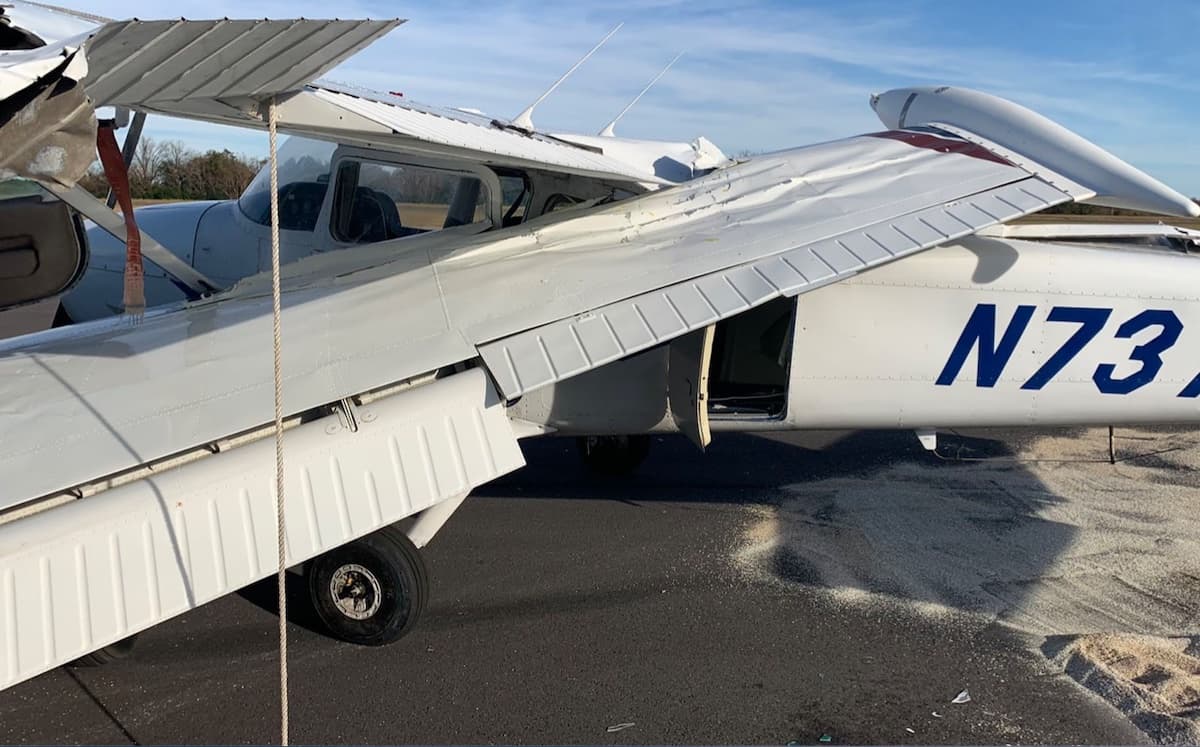 Post-accident examination of the flight controls and brake system revealed no evidence of pre-impact failure or malfunction.
Probable Cause: The pilot's failure to maintain directional control during landing, which resulted in a runway excursion and collision with a parked airplane.
To download the final report. Click here. This will trigger a PDF download to your device.
This November 2021 accident report is provided by the National Transportation Safety Board. Published as an educational tool, it is intended to help pilots learn from the misfortunes of others.