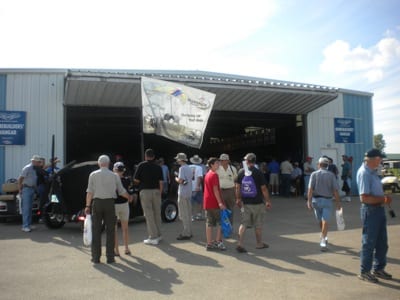 The new Homebuilders Hangar on the AirVenture grounds in Oshkosh was officially dedicated on opening day.
The hangar, in the old NASA building, was made possible through a $100,000 grant from Aircraft Spruce & Specialty Co. It is designed to be a meeting place for homebuilders, according to Adam Smith, EAA's vp of member services. It also provides a place to recognize all the past grand champions, as well as provides a space for presentations, Hints for Homebuilders videos, and more. Programs will be held at the hangar throughout the week.
Recognized at the dedication was Aircraft Spruce's Jim Irwin, as well as his sons, Mike, Rob and Jeff, who are all involved in the company. "All this was made possible because for the past 45 years the homebuilt community has supported us," Irwin said. "We hope this building will bring many good memories for years to come."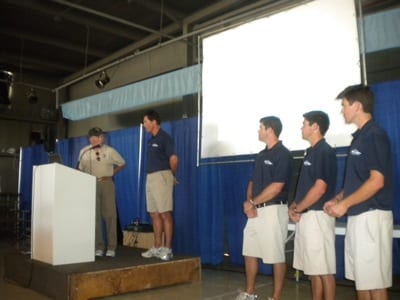 EAA Chairman Tom Poberezny lauded the Irwin family. "Aircraft Spruce has shared its success by investing back in the community," he said.
For more information: EAA.org, AircraftSpruce.com