ELT manufacturer ACR Electronics has been acquired by an investment fund managed by J.F. Lehman & Company, a leading middle-market private equity firm focused on defense, aerospace and maritime sectors.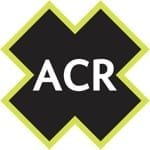 The company most recently was a business unit of Cobham Commercial Systems.
ACR Electronics, founded in 1956, designs and manufactures a line of safety and survival products sold through the ACR and Artex brand names, including ELTs, EPIRBs, PLBs, SART, strobe lights, life jacket lights, searchlights and safety accessories.
"This marks a new chapter in the long and proud history of ACR Electronics," said Michael Wilkerson, who will continue on as general manager of the Fort Lauderdale-based company.
ACR and Artex products are responsible for assisting in the rescue of thousands of individuals around the world, he noted.
For more information: JFLPartners.com, ACRartex.com
People who read this article also read articles on airparks, airshow, airshows, avgas, aviation fuel, aviation news, aircraft owner, avionics, buy a plane, FAA, fly-in, flying, general aviation, learn to fly, pilots, Light-Sport Aircraft, LSA, and Sport Pilot.