Well-known names in general aviation, including Tom Poberezny, Dale Klapmeier and Frank Christensen, have joined the advisory board of the new Aircraft Kit Industry Association.
AKIA was formed this past summer at AirVenture to provide corporations with a vested interest in homebuilding an opportunity to speak with a unified voice on issues of safety and industry growth. To broaden their resources, the group has invited three prominent figures in aviation to provide guidance and counsel in select key issues affecting the industry through an Advisory Board, officials said.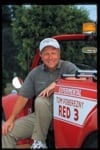 These include Tom Poberezny, who was president of the Experimental Aircraft Association (EAA) for 23 years and was chairman of AirVenture for 35 years. He has had extensive experience in dealing with the FAA, NTSB and has a thorough knowledge of the evolution of the Experimental Amateur Built (EAB) movement, AKIA officials note.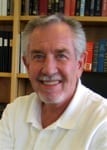 Frank Christensen was head of Christen Industries and revolutionized the kit aircraft business with the introduction of the Eagle aerobatic aircraft kit in 1977. He also organized and supported the Eagles Aerobatic Team for 25 years. As the founder of the modern aircraft kit movement, Christensen has had extensive experience with issues of marketing, liability and insurance, AKIA officials note.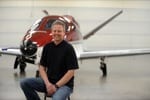 Dale Klapmeier, CEO of Cirrus Aircraft, got his start in aircraft kit manufacturing with the VK-30. He successfully transitioned into certificated aircraft production with the SR20 and SR22, which has become the most popular general aviation aircraft with more than 5,000  on the flightline. With his experience in EAB and Part 23 aircraft, Dale has invaluable insight into the issues facing both types of manufacturing, AKIA officials said.
"In accepting our invitation to participate on an Advisory Board, these men bring a level of credibility, knowledge and experience that not only contributes instant recognition to AKIA, but which will be invaluable in addressing the issues currently confronting all of us in the EAB movement," said Dick VanGrunsven, president of AKIA and Van's Aircraft. "We're pleased to have them with us and believe they add significant power to the voice of AKIA."
AKIA's mission is to represent aircraft kit manufacturers, designers, suppliers and supporters with a unified voice in the promotion and safety of the Aircraft Kit industry.