On opening day of SUN 'n FUN, HARMAN's AKG introduced the AV100 aviation headset, the Austria-based company's first product designed for pilots.
According to company officials, the AV100 utilizes proprietary hybrid noise-reduction technology to block cockpit noise and offers features specifically designed for aviation use.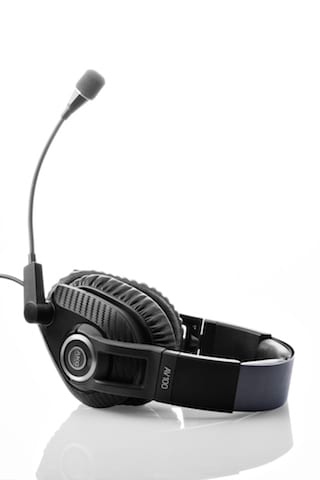 Aimed at professional and private general aviation pilots, the AV100 was developed in collaboration with pilot Hannes Arch, a member of the Red Bull Air Race Team and Red Bull Air Race World Series champion.
"When AKG approached me to collaborate on their first aviation headset, I was totally confident that we could create the best product of its kind," said Arch. "By combining my piloting experience with AKG's more than 65 years of experience in acoustical design, I am confident we have set a new standard for aviation headsets."
The AKG AV100 employs AKG-developed active hybrid noise-cancelling technology and signal processing that is calibrated to attenuate the specific frequencies heard inside an airplane cockpit, creating a quiet listening environment, company officials explained. The AV100 also incorporates top-quality drivers and electronics to deliver clear, intelligible speech and music reproduction, officials add.
The headset has a built-in microphone and boom that can be used on either the left or right side. The windscreen is washable and replaceable.
It also has built-in LED map lights on each ear cup that provide illumination during night flights or added visibility in cockpits with dim lighting. Its cable-mounted control unit offers Bluetooth connectivity and an AUX input, to enable wireless or wired interfacing with navigation devices, tablet PCs, phones or other devices. An adjustable automatic input switch lets the wearer set his or her audio preferences so that intercom messages take precedence over other listening. The headset has a 6-pin LEMO connector and a standard dual-pin airline adapter is included.
The AKG AV100 comes with a premium carry bag with enough spare space for sunglasses, navigation devices, a tablet device and more, company officials note.