Crew Training International, a flight training school headquartered in Memphis, Tenn., has added a new Great Lakes 2T-1A-2 biplane to its aircraft fleet.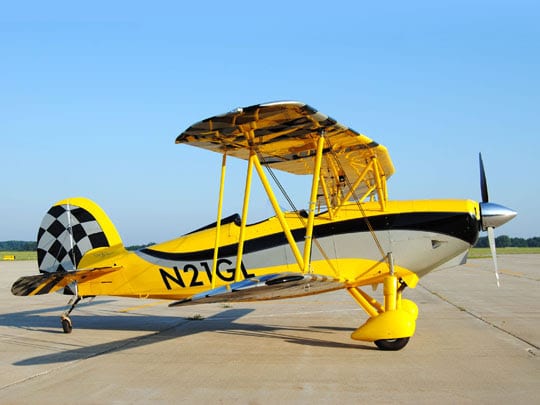 The Great Lakes, produced by WACO Aircraft, will be utilized in upset recovery, unusual attitude, and aerobatic instruction. CTI is the first domestic flight school to add the new 2T-1A-2 biplane and offer flight training in it, according to WACO Aircraft officials.
The new aircraft will feature a custom paint scheme that is unique to CTI, and will have electronic attitude indicators from Sandia Aerospace in both the front and rear cockpits. One aircraft is currently in assembly, and CTI has options on two additional aircraft for delivery next year.
For more than 20 years,
CTI
has developed training solutions for government and corporate training programs. The company employs over 250 course developers, instructors and administrative staff in 19 states and across the world. Major CTI offices are located in Omaha, Neb.; Marysville, Calif.; Indian Springs, Nevada; and Geilenkirchen, Germany.
WACO Classic Aircraft Corp. of Battle Creek, Michigan, is the world's only manufacturer of new FAA and EASA certified 1930's era classic biplanes, and currently produces the WACO YMF-5D and the Great Lakes 2T-1A-2.