So just what does a 747 captain think about while he's flying over the ocean? If you are Paul Holmes, you're thinking, "That number one engine would look really good on wheels." After a lot of scribbles on bar napkins and a lengthy discussion with his wife, the Holmes Jetmobile was born.
LiveAirShowTV caught up with Paul and his wife Susie at SUN 'n FUN earlier this month in Lakeland, Florida, and got the story on how it all came together.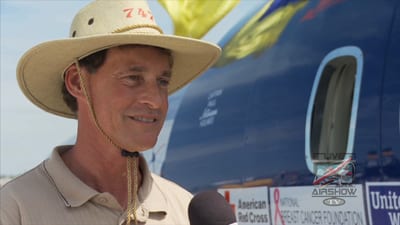 His creation is complete with first class seats, a spiral staircase and a captain's seat from an actual 747. It's all contained in a cowling from a 747 engine.
To see the story, click here.