Pilots pulling an airplane through wet grass, soft soil, mud or loose sand or gravel often struggle. In response, Arizona-based Picker Tugs and Towbars designed the HD Baby Bush B-series manual towbar. The new line of towbars features four 10-inch flat free turf tires making it easier to pull LSA up to Stearman over a variety of surfaces.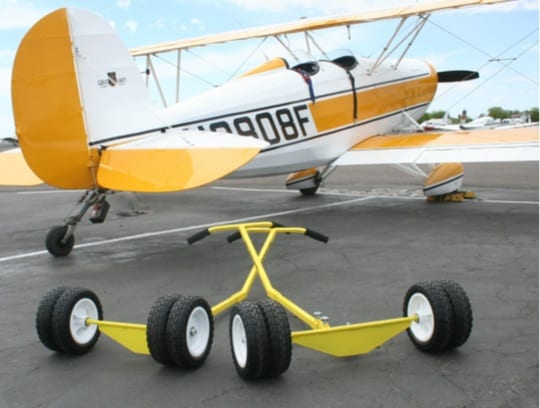 Specifically, the 1B ($274) has "picker pins" on one side of the towbar while the 2B ($296) has pins on both sides. Either model is designed for taildragger aircraft.
Learn more online at AV-Picker.com or by calling Picker Tugs and Towbars at 480-338-7686.