NEW YORK — The Wings Club has merged with The Wings Club Scholarship Fund, creating The Wings Club Foundation.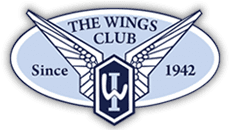 The foundation plans to build an endowment to foster educational opportunities for individuals pursuing an education in the field of aviation and to support organizations that use aviation to help those in need.
Charitable contributions to the new 501(c)(3) entity will be tax deductible, according to officials.
The regular Aviation Leader Series Luncheons, the Sight Lecture, the Annual Awards Gala, and other events will continue to provide a platform for the discussion of industry issues and education, officials noted.