If you live in the eastern half of the United States, you may have noticed that nature has turned a bit nippy lately. Even in the deep south they've felt the brisk embrace of winter's furious freeze. There's no getting around it. It's some kind of cold out there, and frankly, I don't care for it.
As a Floridian, my perspective on cold may be a bit different than yours. In my neighborhood we start using the word "cold" to describe the temperature when the thermometer on the porch reads somewhere in the low 60s.
By the time we hit the mid-50s we're breaking out the puffy coats that have been hidden away in storage, and searching furiously for that emergency pair of long socks to replace the ankle length style that fill our dresser drawers.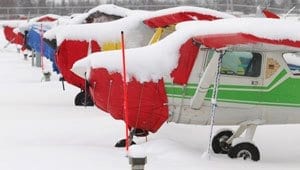 If it should dip into the 40s we seriously rethink the decision-making skills of anyone who might venture outside. Anything below that threshold is considered a true emergency.
During our infrequent flirtations with actual freezing temperatures, I have no doubt 911 lines light up with frantic calls from shivering Floridians asking why the morning dew has turned to ice on the bedroom windows. There may even be some who take this phenomenon as a sign of a major meteorological apocalypse.
All that is well and good, and at least a little entertaining to people who live farther north, but I'm not in Florida as I write this. I'm in Maryland, where the temperature has dropped to a bone shaking 3°, the wind blows like it's trying to get my attention, and there just aren't enough thermostats and heating ducts to bring my blood back up to a reasonable temperature.
And that's to say nothing of the snow.
Please, let's all agree to say nothing of the snow. Why encourage it? Certainly Boston has had enough.
It's no mystery to general aviation pilots that our logbooks record fewer hours in the winter months than they do in the warmer, greener, more accommodating months.
Yet, the cold, no matter how bitter, the snow, no matter how deep, and the grim gray skies that persist for days at a time are no reason to abandon your aviation dreams altogether.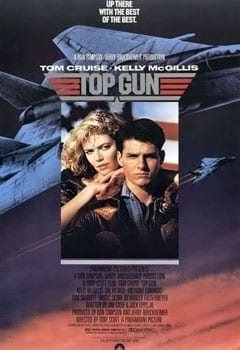 No! It's a good time to sit down and watch a favorite aviation-related movie or an educational video. Perhaps a viewing of Top Gun could be capped off with a brief review of an instructional video. We could all stand to work on our landing technique from time to time, or learn a new gadget we might be thinking about putting in the panel of our airplane, or possibly just brush up on our ATC communication skills.
Goose would have wanted you to, and you know it.
This weather is perfectly suited to gathering together with like-minded flyers to share stories and lessons and goals. Everyone at the table knows something you don't know. At least that's always been my experience. I've never flown with anyone who didn't have something to teach me – that's even true of the students I've instructed.
Everybody has something of value to share. They all have connections and contacts that are new to us. Perhaps they have experience flying a machine we have a particular penchant for, or they're proficient at using a particular rating that we covet.
Our fellow pilots, mechanics, and aviation enthusiasts are perhaps our greatest, least tapped resource.
These brutally cold, inclement days are a perfect time to reach deep into that well and pull out all the knowledge you can, while simultaneously sharing a thing or two you've learned along the way.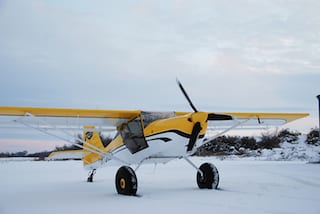 The specifics aren't of any great importance. What matters is knowing that persistently lousy weather need not diminish our enjoyment and participation in aeronautical things. This is a time for dreaming, for considering our options, and planning how we will use our time and our dollars when the weather turns more cooperative.
Is this the year for a new rating? Maybe you've always wanted a high-performance checkout, or a lesson in formation flying, or the challenge of handling two throttles and two prop levers rather than just one of each. What better time to investigate the potential aviation still has to offer? None of us has seen it all, or done it all, or even imagined it all. Not yet anyway.
So don't let the weather get you down. Instead, let it lift you up. Take this time to ready yourself for the next big aeronautical adventure you might want to pursue. Or just enjoy the chatter around the table as the coffee is poured and the hangar talk gets interesting.
Winter isn't the end, it's just a brief respite in the aeronauts schedule. A breather, if you will. A time out for those who see into the future to a better, warmer, sunnier day. A day just perfect for climbing into a new machine or perhaps learn a new skill, or both.
Hang tough, my friends. Old man winter is weakening, wobbling like a middle-aged boxer in the late rounds. He may not be on the ropes just yet, but he's swaying a bit and looking like he may go down any minute. My advice to you is to be ready when he does. Because the sooner we get ready to launch, the more sunny days we'll have to take advantage of.
Onward to springtime, I say. Let's get prepped early and make the most of it when it arrives.