Two enhancements for the Stratus 2 portable ADS-B receiver were recently unveiled, which enable flight data recording and synthetic vision.The flight data recording feature allows pilots to automatically log every flight, including GPS position, altitude, pitch and bank. The synthetic vision option creates a 3D view of terrain and obstacles in ForeFlight Mobile, complete with a real-time attitude indicator.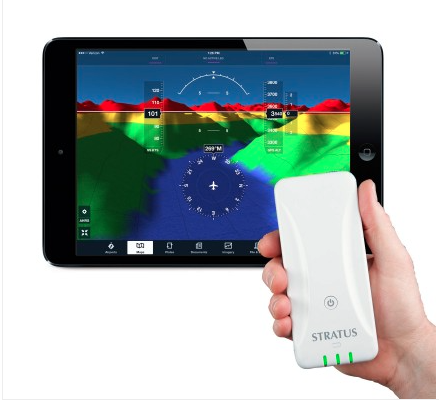 At this week's SUN 'n FUN, ForeFlight announced support for the Apple Watch, which includes key information from Stratus. Pilots will be able to review ADS-B weather reports and GPS information directly on the Apple Watch, minimizing heads-down time, company officials note.
Stratus 2 will also be fully compatible with the recently announced Stratus ESG, an all-in-one ADS-B-Out transponder with GPS. By connecting to Stratus ESG, the portable Stratus receiver will benefit from the airplane's external ADS-B and GPS antennas and a full-time power supply. The ADS-B Out transponder will also enable a complete traffic picture in ForeFlight, company officials note.
These new features do not require any firmware upgrades to Stratus. Pilots simply download the latest version of ForeFlight Mobile, available soon in the iTunes App Store. Appareo's certification team is working with the FAA and will complete final submission for certifications on Stratus ESG late this year; product availability is contingent on approval.
Stratus 2 is available for $899.