There was a time when aviation was an almost impossible dream. Millions, no, billions of people around the world were aware of the airplane, but most didn't have the means to experience flight for themselves. That was the way of the world between 1945 and 1975.
Then something miraculous happened. The Boeing 747 became ubiquitous in the commercial market, lowering prices, expanding opportunity, and truly making air-travel something the average man or woman could afford at long last.
Everything was different from that point on. Yet, there was a time before. A time that is nearly forgotten now. A golden hour for commercial aviation.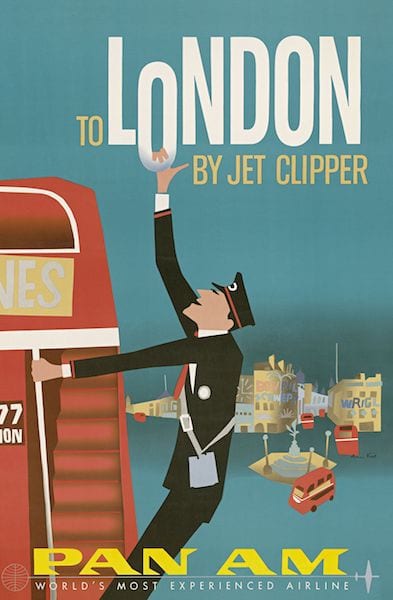 During that glorious time, those years when airline travel was still a dream for most of the world's population, commercial aviation was actually considered to be glamorous. It's true. Every flight was an adventure to some exotic location. Whether you were dreaming of Saigon, San Francisco, or Cincinnati, the airlines did their best to whet your appetite for air travel, and specifically, for air travel under their particular banner.
The German publisher, Callisto, has issued a new coffee table book that celebrates that blink of time in human history when the public became enamored of commercial aviation. It's titled "Airline Visual Identity 1945-1975."
It was during that 30-year span that airlines leapt from the piston age to the jet age. Routes became longer as aircraft became faster. The roar of radials was replaced by the whine of turbines. Maybe most noticeable of all, it became possible to travel from virtually anywhere on the globe to anywhere else on the globe in just a matter of hours.
Imagine the possibilities!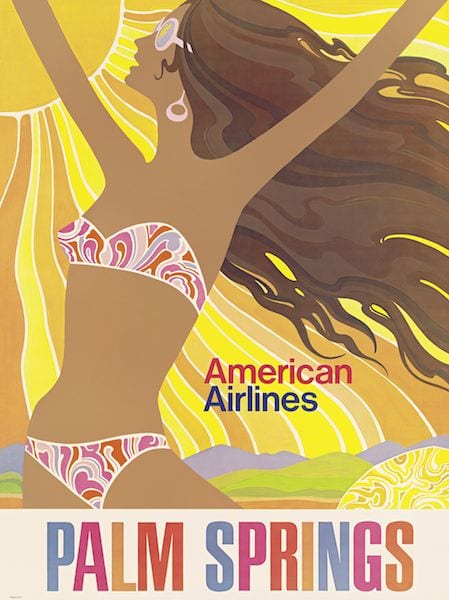 The artists in the employ of the advertising agencies working for the airlines certainly did just that. They imagined the luxury, the exotic destinations, the crewmembers, and the machines that would carry John and Jane Mainstreet to the far corners of the world. They would come home with stories to tell their neighbors, and they'd repeat those stories for years to come. Mass marketing was in its prime.
The print advertisements for air travel from that era are stunning. They're alluring on a level we just don't see today. The airlines didn't trumpet low prices, no-frills flights, or additional fees for the extravagance of actually carrying a bag with you. No.
The print ads of the day were vibrant, luminous artistic expressions of the human desire to see what's over the mountains, to dip our toes in the sand and feel the warm ocean waters lap at us, or to sit casually at a bistro in a foreign city, soaking up an atmosphere that's completely unlike the one we see on a day-to-day basis.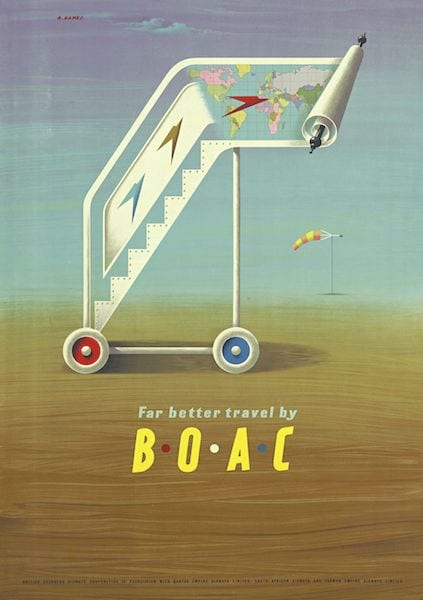 This was a time when tickets were hand-written, captains wandered the first-class cabin greeting passengers by name, and everybody on board wore their Sunday best as they experienced the thrill of motoring through the air at speeds that were considered to be absolutely thrilling.
What's that? Pan Am can get me from Miami to Haiti in only four-and-a-half hours? Amazing! TWA's international terminal in New York is so futuristic and beautiful it's actually designed "to express the excitement of travel?"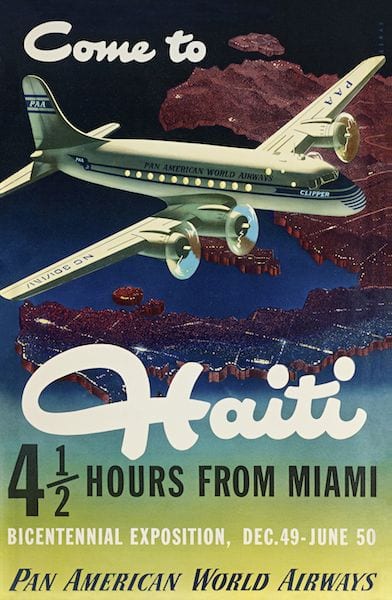 So says their advertising. And it is as beautiful as the architects and airline execs hoped it would be. In fact the building still stands, a monument to a time when air travel was referred to using entirely different terms that we use today. JetBlue inhabits the space now.
Words like dull, boring, frustrating, crowded, and maddening weren't apt descriptions of air travel or of airline terminals back in the day. Rather, people gushed over the opulence of even coach seat selections and the amazing ability to watch a (nearly) first run movie while enroute from New York to Paris.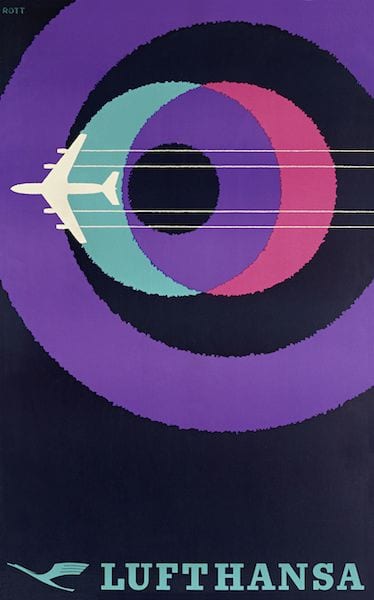 Things are different now. Not better, not worse, just different. Air travel has become so commonplace it is an almost pedestrian event for much of the population. Jetting off to Grandma's house for the holidays has become an annual trek for many. Even visiting family in the old country is no longer the once-in-a-lifetime occurance it once was. Pan Am is gone, as is TWA and B.O.A.C. On the other hand, American, United, Continental, and Lufthansa remain. As does Japan Air Lines and British Airways.
If you have a love of long security lines, less than palatable in-flight meals, and cramped seating, Callisto's offering may not be up your alley. But if you remember the days of yore, or wish you'd had the opportunity to be served by a stewardess (not a flight attendant) who took pride in her title and her work, this might be a treasure trove of memories and fantasies for you.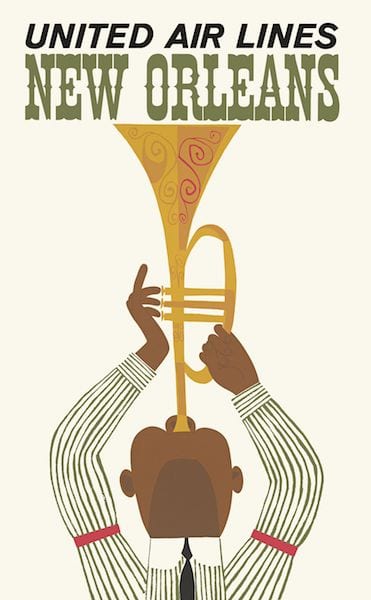 If you long for the days when pilots were revered, aircraft were nearly magical in their abilities, and travel between continents was for the few, this might be exactly the book your coffee table is wishing to share space with.