SAN ANTONIO — Aero Cosmetics has recently been awarded a patent for the company's waterless aircraft wash product, the Wash Wax Mop.
The Wash Wax Mop is designed to enhance safety by eliminating the need for ladders, while significantly decreasing the time and effort required to clean and wax aircraft, according to company officials.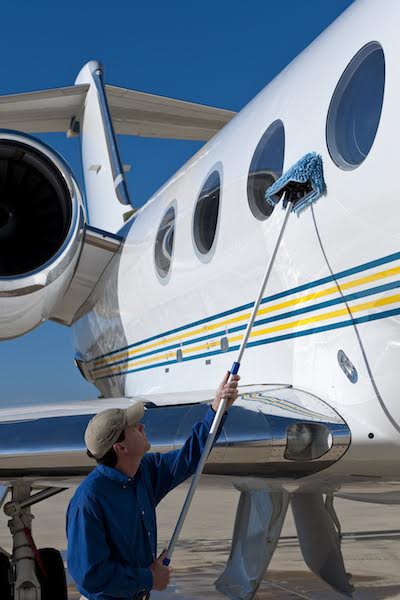 In addition, the Wash Wax Mop reduces the amount of the Wash Wax ALL cleaning product required to clean an airplane or helicopter, providing a cost savings to owners, company officials note.
Invented by Brian Phillips, founder of Aero Cosmetics, the Wash Wax Mop adds to the Wash Wax waterless wash system with three parts: An extendable handle or pole, a dual receptacle mop head, and two replaceable chenille microfiber mop pads. The mop pole comes standard with a reach of 4 feet to 8 feet, while long-reach versions are available that extend as far as 12 feet.