Modern society exists in its present form, all over the world, because humans have developed, deployed, and adapted to technologies that make our lives easier, more pleasant, and longer than ever before.
Every phase of life is improved to some degree by the availability of technologies we use without the slightest thought. These technologies are convenient, relatively inexpensive, and widely available even to the least fortunate among us. Microwave ovens, wide-screen televisions, airplanes, helicopters, GPS navigation in our cars and on our phones, computerized cash register/scanners, and compact florescent light bulbs are all available to us, more or less all the time.
I wonder if that will be the case 100 years from now. Or 200 years out from today. Perhaps not.
History is a great teacher. Unfortunately, few of us are paying attention to the past and the lessons it has to share with us.
Technologies that make life better have been periodically lost through the years. Sometimes it takes centuries to rediscover them. Sometimes, they're lost forever.
Consider this, if you will: Cement. There are few building materials more prevalent in the modern world than cement. It's used in the construction of both commercial and residential buildings, sidewalks, roads, bridge supports, drainage pipes, and garden gnomes. Cement has even been used to build boats.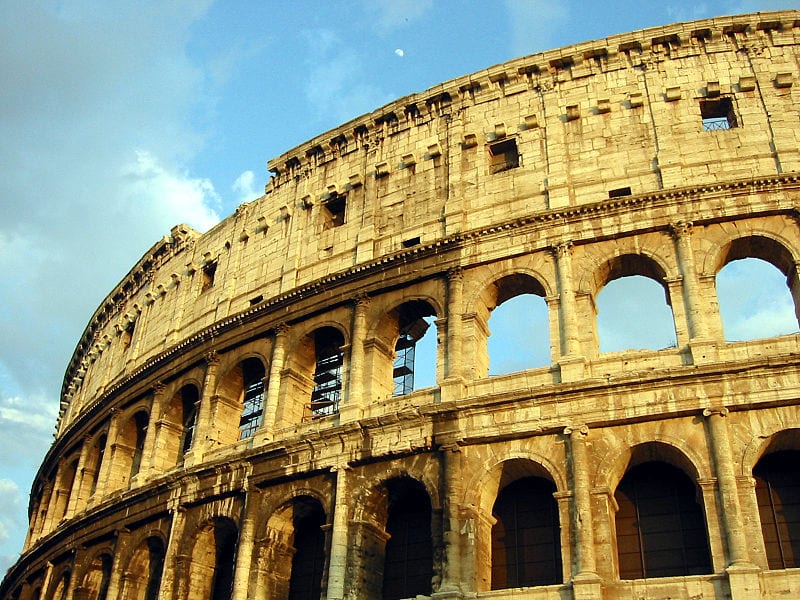 Given all that, it is curious that cement was in common use by the ancient Romans, who like us, used it in the construction of everything from domestic dwellings to the Colosseum in Rome. They even developed a form of cement that could cure underwater, making it the perfect building material for harbors and waterfront development. Then, poof. Cement vanished from the contractor's building material list for a millennium or more. Not until the mid-18th Century did Europe rediscover this most basic of lost technologies.
Greek fire was such a formidable weapon that naval vessels were able to extend the might of the Byzantine Empire by 500 years. With the ability to belch flame, those who had mastered the technology of Greek fire were capable of spraying the wooden ships of their adversaries with a flammable substance, of which they could not defend themselves.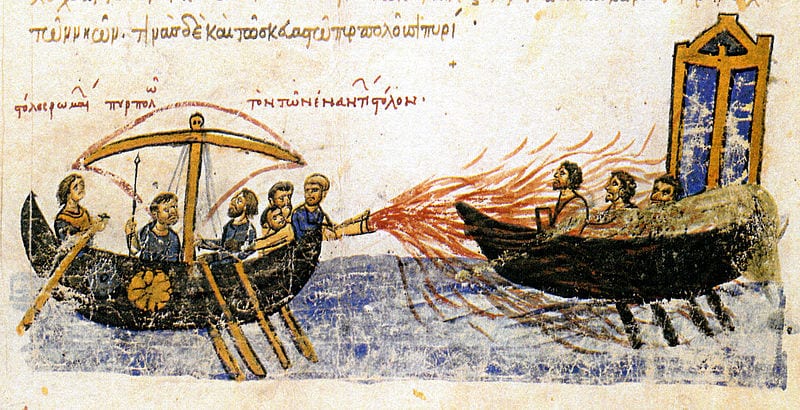 And yet, to this day, we don't know for sure what Greek fire was, or how it was deployed. There are theories, of course. And there are approximate replications of the stuff that won so many naval battles in ancient times. But there is not a soul on earth today who can categorically say they know how to make and use Greek fire in the way the ancients did so long ago.
And then there's this:
In 1900, off the coast of Greece, divers found a wooden box on an ancient shipwreck. Inside the box was an odd bronze device that may contain as many as 40 cogs and wheels of intricate design. In the 115 years since its discovery scientists have concluded the Antikythera Mechanism is a sophisticated analog computer that could be used to predict solar and lunar eclipses, as well as the positions of various planets on a given date.
It is theorized the mechanism is over 2,000 years old and was built with sufficient precision to suggest it was not a one-off production run. It is entirely possible this device was one of many in common use in the ancient world. Yet no one truly understands it today. Not completely.
All that being said, can we really be sure aviation will not slip into the lost technology category one day in the not too distant future? Sure, it sounds far-fetched to suggest something so common could become a mystery, but as these few examples above suggest, it has happened before.
For all its benefit to the wider world, aviation is conducted and managed by a relatively small number of people. The way we speak is a mystery to most. The principles of flight, the mandate of safety above all else, the challenges of engineering, testing, certifying, and operating an aircraft are all mysteries to the bulk of the population.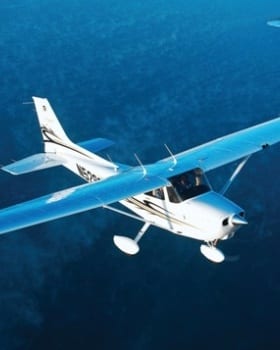 What we do has become essential to modern life. Yet how we go about getting it done is a bigger secret than KFC's 11 original herbs and spices. And that's the key to how our vocation, our hobby, might slip away one day. Because it's not us who are keeping the mechanisms of aviation a secret, it's the myriad educational institutions that refuse to incorporate aviation into their curriculum.
It will come as no surprise that our educational system is no longer a method of teaching people to use and develop technologies for the benefit of the individual, as well as society in general. Rather, they are dedicated to testing, test prep, more testing, and watching a disquieting number of their students drop out or graduate without the knowledge or skills necessary to function in the world that exists outside the walls of the school they attended.
Admittedly, it is highly unlikely that airplanes, helicopters, and airships will disappear from the skies within the next generation or two. Yet, consider the possible effects if aviation were to continue with the current trend of diminishing participation.
The pool of trained, capable practitioners would continue to shrink. That would undoubtedly degrade safety, which would in turn lead to an even smaller pool of participants. Manned flight could become so infrequent and so misunderstood that it may exist as no more than static displays of hardware in dusty museums seldom visited by an increasingly ignorant public.
I'll acknowledge this scenario is not likely. It is possible, however. Keep in mind human beings actually lost the ability to mix the few components that make up cement for hundreds of years.
Is it possible we could show the same level disinterest toward the details that make flight possible?
Yes, it is.