There's a change coming in general aviation. It's starting small, but it's growing and if you haven't seen the effects personally, you almost certainly will in the very near future.
If you're prone to negativity or nay-saying and have a tendency to see the dark cloud in every situation, you might want to find someplace else to be for a generation or two. Because general aviation is being revitalized in a way that is just going to amaze you.
It certainly has amazed me, and I'm an almost boundless optimist.
Roughly a month ago I wrote a piece for General Aviation News titled, "The magic number is 30 – for now." That column detailed the phenomenal success being achieved by the Central Florida Aerospace Academy in Lakeland, Florida. They're creating pilots at an amazing rate.
In fact their impact has been so profound that the magic number is no longer 30. Less than five weeks after that piece ran, the magic number of certificated pilots who came through that high school is now 33.
You can't argue with success like that.
Partnerships are the key. Partnerships that can be replicated and duplicated all over the world. Certainly, your little slice of heaven could mimic this sort of groundswell of aviation activity and student achievement if you chose to. But whether that happens or not is up to you and your neighbors. Nobody else can do it. You're the missing piece to this puzzle. You really are.
Read on. Go ahead, I dare you.
One of the partners that has been so critical to the success of the Central Florida Aerospace Academy's student body is the Lakeland Aero Club. With a grand total of one employee, the Aero Club exists as a separate entity from the school.
Yet it is housed in a hangar that sits directly across the street. When the final bell of the day rings, students simply walk across the road to restore, maintain, and fly the aircraft they've been studying in school.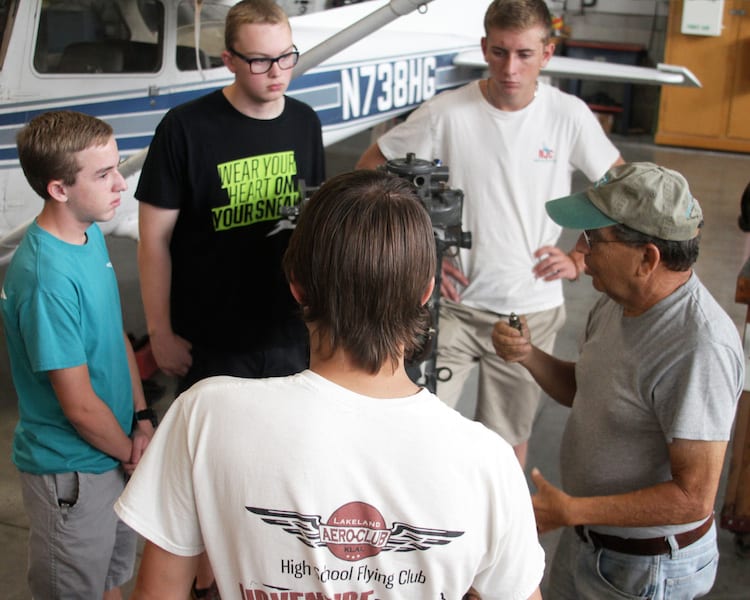 On my most recent visit to the club's hangar, there was evidence of the club growing by one airplane. John and Nan Walsh of Lakeland, Florida, made the noble decision to donate their 1978 Cessna 172N to the club as a trainer and time builder. It's a well maintained airplane that will serve the student's needs for years to come, no doubt.
There's just one small catch – the engine is making metal.
In some circles that might be a fatal glitch. Replacing an engine is no small thing. Whether the engine that fills the cowl is new, rebuilt or overhauled, the final price tag for the work can be substantial.
Then again, it could be an educational experience waiting to happen. In the case of the Lakeland Aero Club, they chose to look at the situation through the lens of the latter. They're making this summer something special.
As I stood in the hangar watching the scene unfold, I was simply fascinated. Four teenagers stood in a semi-circle around an engine stand, listening with rapt attention to an older gentleman who has extensive experience with the Lycoming O-320-H2AD. The gentleman, who volunteered his time, tools, and expertise for the project, explained with great enthusiasm the strengths and weaknesses of the engine. He explained each step of the tear-down, then stepped back to let the students do the work.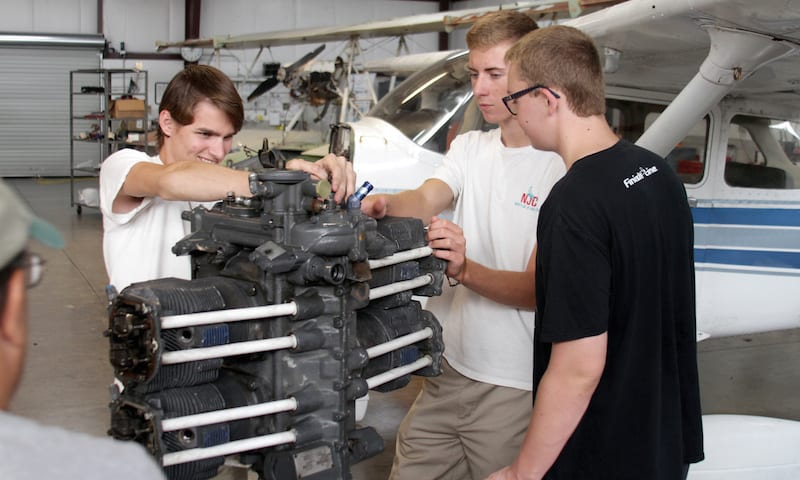 I was envious. I own a Cessna 172N with a Lycoming 0-320-H2AD up front, yet by the end of this summer I have no doubt these high school kids will know that engine better than I do, or ever will.
These are well-rounded aerospace students, too. All four are pilots. In fact, two weeks from today those same four teenagers will be in Oshkosh, Wisconsin for AirVenture. They will have personally piloted a club airplane or one on loan to the club, from start to finish. Their plan is to stop along the way to offer Young Eagle rides to teens from the midwest along their route of flight. At least one of these four is making the round trip flight for the second time.
Had you been at the controls for a thousand mile cross-country when you were a teenager? I know I hadn't. And this kid is doing it for the second time.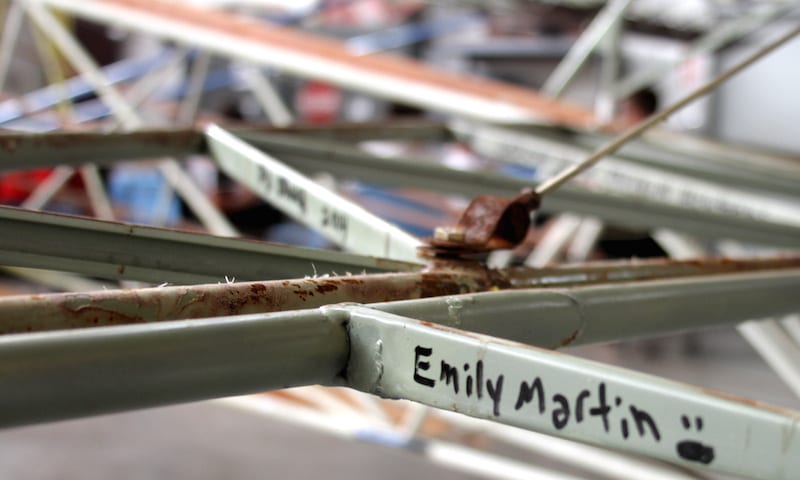 As I said, there is a change coming in general aviation. Young people are chomping at the bit to get involved. They want to take the controls themselves, to grab a wrench and a screwdriver to maintain the aircraft they fly. They want to be a bigger part of the aviation industry than I ever thought possible when I was their age.
The secret ingredient to this success is, of course, adult participation. You'll note that in the story I've just shared the adults foster the program, they provide insight and guidance, but they do not do the work. They set their students on a course and let them run.
Sometimes they do great work. Sometimes they make mistakes. Either way, every moment of every day is an educational experience for these young men and women. Whether they are flying, doing maintenance, performing restoration work, or planning a thousand mile cross-country flight from Lakeland to Oshkosh, these kids are having a very different experience than we might imagine.
So when you hear Negative Ned and Nancy start singing the blues about how the glory days are gone, never to return – clap your hands, stomp your feet, snap your fingers…do whatever you have to do to attract their attention and let them know this in short, clear sentences: The future of general aviation is bright and filled with young, enthusiastic participants. If you haven't found those new pilots and mechanics in your neighborhood, allow me to suggest you just haven't looked hard enough or made your willingness to help them clear enough. But you can if you wish to.
Look what's happening in Lakeland, Florida, and Oshkosh, Wisconsin, and anywhere else where the generation that came before lends a helping hand to those who are coming up behind.
We can do this. Are you with us?