There is sometimes a vast disparity between how we see ourselves and how others see us. Generally, we're kind to ourselves. We understand our inner angst, pat ourselves on the back for being so compassionate, and bear the scars of our emotional baggage with considerable grace. Then again, we may be perceived as bitter, wimpy, and consistently afraid of commitment.
A fascinating example of this tendency can be found in Bernard Goldberg's 2001 expose "Bias."
The subtitle of the book says a lot. "A CBS insider exposes how the media distort the news." That's powerful stuff. It's incendiary.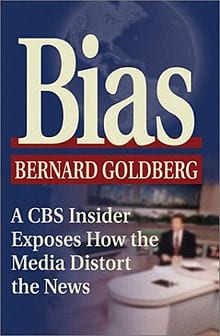 Some claim brilliance can be found in those pages. Others suggest the author has an axe to grind and is merely lashing out at an industry that has not always been kind to him.
Is the truth somewhere in between? Probably. Does this have anything at all to do with the general aviation community? Absolutely.
We all hold a bias of some sort. It could be positive and have some benefit to us. Or it could be negative to the point that it's a burden.
It might be worth considering whether we as an industry, or you as an individual, carry an unconscious bias that affects your dealings with others.
On Sunday, July 12, Doris Kearns Goodwin was a guest panelist on Meet the Press. During a discussion on the topic of Donald Trump as a presidential candidate, she said the following: "We as journalists have a responsibility to question is this the kind of person who could truly be a leader? A person so quick to anger. A person who yells at other people. A person who bullies. A person who is loose with the facts, saying lots of things that aren't true."
She reiterated her position moments later, expanding on them by saying, "We as journalists have a responsibility to figure out which candidates are likely to be our leaders." She then went on to offer this impression of Trump, an active candidate: "I can't imagine him as a presidential leader." Meet the Press host Chuck Todd responded quickly, "No, I don't think anybody can…"
What Doris Kearns Goodwin is saying is, in effect, that the public cannot reliably make up their minds on important political races without the press leading them to the right candidates. She and her peers need to point us to the palatable candidates who are best suited to lead the nation. That's bias. An unflattering bias that doesn't bode well for those of us who don't make our living in the television studio.
Now, remove Donald Trump from that discussion. Remove Doris Kearns Goodwin, and Chuck Todd, the NBC network, and its affiliates. Just stick with the question of bias and ask yourself this question: Is our industry guilty of this tendency of attempting to elevate ourselves above the general population, as if we're somehow better, smarter, or more capable than they are?
If your answer is yes, that's good. Recognizing a failing is the first step toward correcting it. For those of us who see the problem, we can brainstorm, get creative, and find solutions that will open up the local airport to the wider public.
Maybe we can even find a way to bring aviation to our communities where they already congregate — at the mall, or the grocery store, or in schools, both public and private.
We can make progress with that. You can. Yes, you can do something in your neighborhood quickly and inexpensively. All it takes is an idea and the initiative to make something happen.
The more pressing problem general aviation faces is rooted in those who don't see the bias. Our industry is populated by hundreds of thousands of terrific people who love the science and art of flight.
But if we're honest with ourselves, we must face the reality that we have thousands of peers who see gloom and doom on the horizon. They bemoan the death of general aviation, even as they are exposed to success stories of new breakthroughs on an almost weekly basis. It seems no amount of good news can sway them from professing a drab, dreary, lifeless future for our industry.
You know these people are among us. You've seen the negative comments they leave on blogs. You've heard their cries of anguish and woe while gathered around a coffee urn at the FBO. And you've seen the results of their self-fulfilling prophecy in the empty tie-down spaces and vacant hangars at the airport.
To turn the tide — and yes we absolutely can turn this tide those of us who have a song in our hearts, a smile on our lips, and still harbor even a glimmer of the dream that flight offers — we have to band together and start telling our story with loud, strong, clear voices.
We have to stand up rather than shrink into the shadows, minding our own business. It's time to rock the boat. It's time to create a change in attitude that will expand our number and improve our future for the long term.
In my next column I'll share with you a positive change you can be a part of. Something you can do now, in your community, that will have an undeniably beneficial effect.
Until then, let's all check our bias at the hangar door. We've got work to do.