Now in its eighth year, WomenVenture has provided a venue for women attending EAA AirVenture Oshkosh to bond and have fun. WomenVenture Wednesday began at the EAA Nature Center July 22 with a sold-out Women in Aviation International Connect breakfast, attended by more than 360 people.
The group then reformed in Boeing Plaza, joining hundreds more women, for the largest ever WomenVenture annual group photo. The women, most wearing their WomenVenture T-shirts, filled Boeing Plaza. The WASP had their usual place of honor in the front row.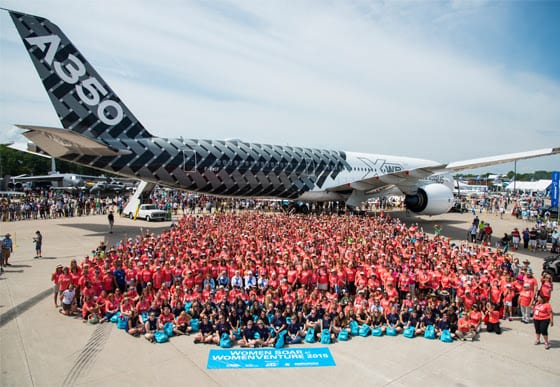 The day culminated in the signing of a Memorandum of Understanding (MOU) between Women in Aviation International and the FAA, held in the FAA Aviation Safety Center. FAA Administrator Michael Huerta and WAI President Dr. Peggy Chabrian signed the agreement.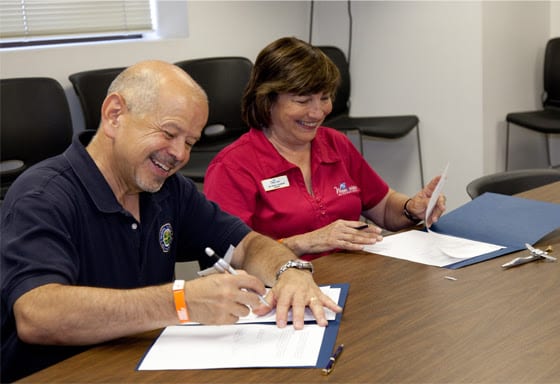 The purpose of the MOU is to continue a formal partnership between the FAA and Women in Aviation International. The MOU states, in part, "The largest, safest, most efficient and complex aviation system in the world demands a strong network of stakeholders with the common goal to increase safety and efficiency of aviation and aerospace."