On Saturday, Oct. 10, the World Ultralight Fly-In will attempt to set the Guinness World Record for the first worldwide ultralight "fly-in."
The event, put together by Dayton Ultralights with the help of members of Experimental Aircraft Association (EAA) Chapter 48 in Moraine, Ohio, is open to all pilots who fly aircraft classified as ultralight and/or open air.
To participate, ultralight pilots must fly their aircraft on Oct. 10 and submit a dated photograph to the fly-in's Facebook page with their name, location, and type and model of aircraft.
Participants will then be sent a printable certificate.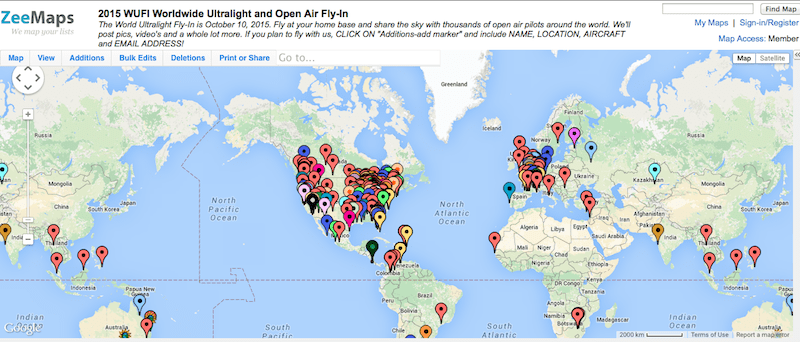 "The limitations of these aircraft mean it is unlikely all of us around the world will ever get to fly together," WUFI's Facebook page stated. "But we can all fly the same sky, on the same day everywhere on the planet, making this the first Virtual Worldwide Fly-in!"
So far, ultralight pilots from 15 countries have signed up to participate in the event.
To see where people have signed up to fly or to add your RSVP by adding your location to the event, visit the group's ZeeMaps page.