Flight Outfitters has introduced its third flight bag, the Flight Level Bag, which is designed specifically for professional pilots.
The bag and the optional Pro Pack accessory are for pilots flying with tablets instead of large chart binders, company officials noted.
"We've been working on this design for nearly a year, in close consultation with airline and corporate pilots who told us it was time for a new approach to the black flight case," said Flight Outfitters President Mark Glassmeyer. "This is definitely not your father's chart case."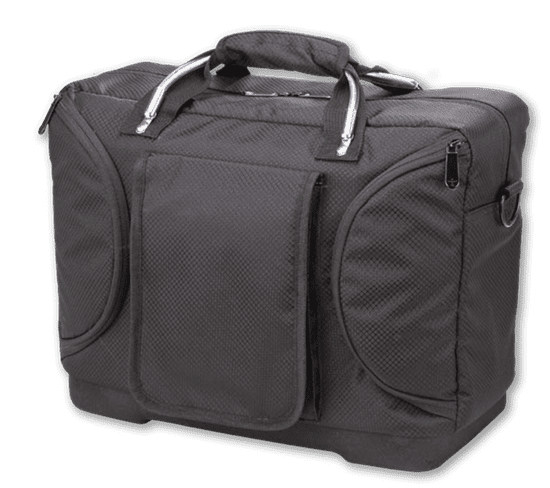 The Flight Level bag is all black, without any markings that uniform policies may not approve of. It features a molded bottom and a steel-reinforced carrying handle. Patent-pending hideaway pockets give pilots the flexibility and room they need to organize everything to suit every flight.
The inside of the bag has the signature Flight Outfitters orange, making it easy to find gear in a dark cockpit, company officials note. There are three interior zip pockets for organizing cables, chargers and other smaller items. The Flight Level also features expanding file folders, tablet storage and a pass through pocket on the back to slide over rolling luggage handles.
The Pro Pack is an optional insulated bag that is designed to fit inside one of the hideaway pockets of the Flight Level bag. It provides extra protection for delicate items or can be used as an insulated compartment to store food out of the way of flying gear.
The Flight Level bag (retail price $129.95) and the Pro Pack accessory (retail price $12.95) are available now.