ACR Electronics's new Artex ELT 345 Emergency Locator Transmitter has received both Cospas-Sarsat and FAA approvals.
Weighing just two pounds, the ELT 345 has flexible installation options, such as a two-wire remote switch that does not require aircraft power. The ELT 345 is also backward compatible with legacy ARTEX remote switches, company officials note.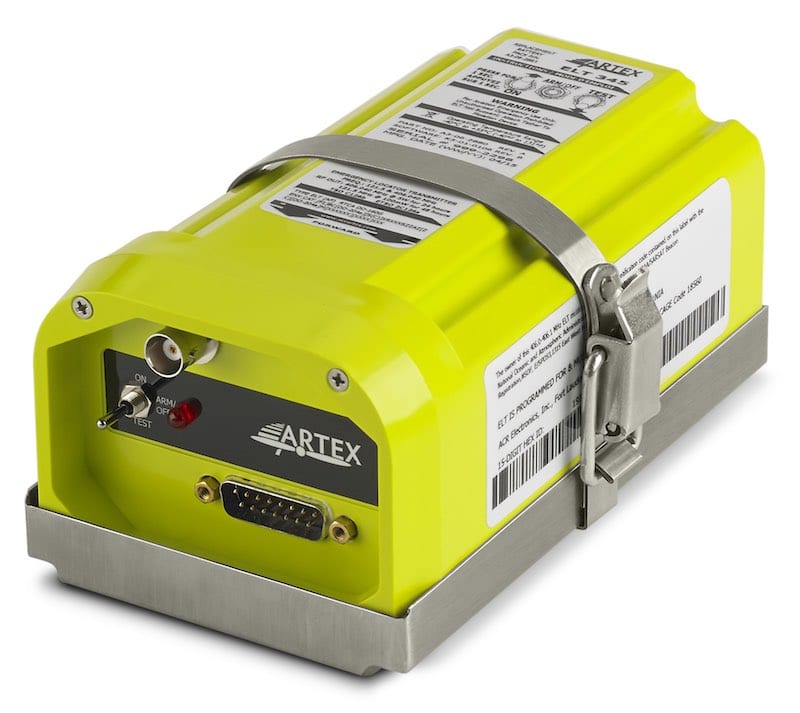 The ARTEX ELT 345 transmits on 406 MHz and 121.5 MHz frequencies. GPS data embedded within the emergency transmission provides Search and Rescue personnel the aircraft location within 100 meters in less than a minute.
Features include:
Easy retrofit for general aviation aircraft;
Single antenna output for emergency transmission on both 406 MHz (Cospas-Sarsat) and 121.5 MHz (local Search & Rescue) frequencies;
Encoded digital message broadcasts aircraft identification/registration and provides access to owner/emergency contact details;
Stainless steel mounting strap designed for increased stability in compliance with current FAA guidelines;
Added functionality includes the ability to test the ELT with ARTEX's proprietary online satellite confirmation testing service 406Test.com.
The ELT 345 transmitter, dual band whip antenna, remote switch, mounting tray, and all required hardware are priced at less than $600.