Human beings are, by nature, a somewhat dull and pedestrian crowd. They tend to like the status quo and abhor change. If you know any human beings, you've no doubt noticed this characteristic of their personalities.
Perhaps nothing illustrates this resistance to change the way the global cooling/global warming/climate change argument has. Had the earth's atmosphere been constant from start to finish, we would not have all this hubbub about whether it's getting colder, or warmer, or wetter, or drier. Rather, we simply wouldn't exist, because the original atmosphere surrounding the earth wouldn't have supported mammalian life. Yet people insist on fussing and fighting about the temperature of the earth, as if there is a thermostat that can be set and locked, providing the perfect climate and weather for all time.
Uh, no. That's not how this big blue ball works.
In the aviation world we're not all that thrilled about embracing change, either. Consider the Sport Pilot movement. The intent was noble — to recognize a light, simple category of aircraft that would lessen the hurdles to acting as pilot in command and lower the expense of earning a pilot certificate.
Yet the result was that pilots, mostly human pilots, took to besetting each other with insults and derision about what they perceived (incorrectly) as a dumbed-down certificate that put dangerously untrained pilots at the controls of aircraft in flight.
Nothing could be further from the truth, of course. The standards of completion set out by the FAA for Sport Pilot applicants was exactly — not remarkably similar, but exactly the same — as the completion standards for Private Pilot applicants. But the rumors persisted and a new opportunity to grow aviation at a lower cost was largely squandered by those dedicated to an outdated status quo.
What makes this turn of events especially troubling is that the status quo, comforting as it may be, hasn't been working very well for several decades. Even today, more than 10 years after its introduction, relatively few mainstream flight schools offer sport pilot training, and even fewer offer sport pilot training with an enthusiastically positive attitude.
As those thoughts percolate around in your brain, know this: The point of this column is not to vilify those who have failed to embrace change in the past. No, no. That would be pointless. The past is the past. It happened. There's nothing we can do about any of that now.
However, we can prepare for a brighter future by acknowledging the ills of the past. I suggest we do exactly that, and that we do it right now.
Aviation is changing, as it has always done. But in the 21st Century it is changing at an accelerated rate. We're facing a future with the very real possibility of third-class medical reform.
Will we castigate those pilots who choose to fly sans medial, as so many of us did the ultralight pilots who came before, or the sport pilots previously mentioned?
Consider your position carefully. That may be you seeking to self-certify in the not-so-distant future for a whole variety of reasons.
And then came the drones. At least most of us call them drones. Others refer to them as UAVs (unmanned aerial vehicles) and still others use the term UAS (unmanned aerial systems), while others use the term Remotely Piloted Aircraft (RPA). Whatever you call them, they're here and they're proliferating at a remarkable rate.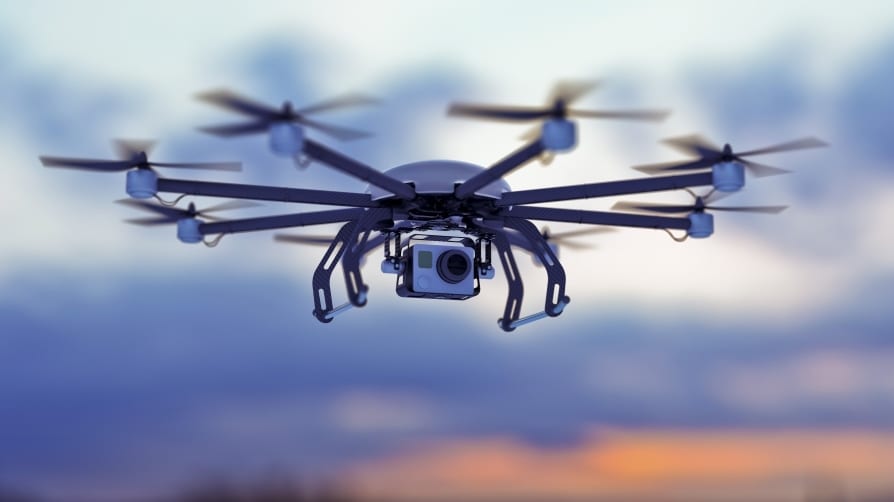 The existence of these small, light, unmanned machines is changing the way the public views general aviation aircraft, even if the general public doesn't yet realize that's what they're dealing with.
The FAA definition of an aircraft is "A device that is used or intended to be used for flight in the air." In the past when I would quote that definition to a classroom full of students, I'd invariably hear corrections from the crowd. They'd want to interject a bit about engines, or pilots, or wings, or such. That's no longer the case. When I recite the definition I almost always see heads nod and at least a couple voices whisper, "Oh yeah, drones."
Tomorrow's general aviation will differ significantly from yesterday's version.
Even powerplants are changing. At this moment, as I evaluate the pros and cons of purchasing a Lycoming O-320-H2AD to overhaul and install in my C-172, I do so with the full knowledge that its next engine very well might be electric. Yes, that's possible. Electrically powered aircraft are no longer the domain of science fiction. Their weakness, relatively short-range, is offset in large part by their quiet operation and the multitude of methods available for making electricity.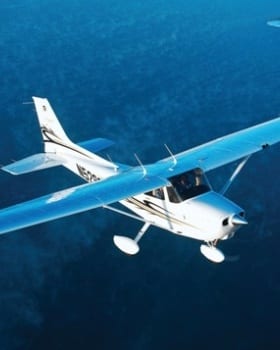 100LL won't last forever. Electricity will. Somewhere down the line, and perhaps not very many years from now, any one of us might find ourselves seriously considering the idea of buying an STC to install an electric propulsion system into our previously petroleum-powered aircraft.
Knowing all that, it wouldn't be the worst thing in the world if we looked to our own history and chose not to repeat the failures of the past — the failures that pitted the taildragger pilots against the tricycle gear pilots, the warbird fans against the spam can drivers, the helicopter pilots opposing the fixed wing pilots, and the old guys battling the newcomers.
As is the case with most sociological and technological shifts, you and I will find ourselves on the wrong side of progress unless we make a conscious decision to accept it, embrace it, and include it in our thoughts and actions.
To do otherwise is to risk being the guy who laughed at television because everyone knew radio was king. You don't want to be the fellow who is clinging to his horse-drawn carriage as you try mightily to prove the automobile is a passing fad.
Oh, and just so you know. I wrote this on a computer, not a typewriter.