When I was a boy I spent summers with my grandparents. They lived on the most beautiful lake I've ever seen. The water was as clear as a pane of glass. The bottom was soft white sand. It was paradise.
This idyllic location was nine miles from a small town. It was the kind of place where I could walk to the store barefoot and shirtless, put 30 cents on the counter and buy a pack of cigarettes…when I was 4 years old. Yes, that happened. There was nothing unusual about it, at all.
My best friend during those summers was Steve, who lived with his parents next door. As we got older we were allowed to drive motorboats without adult supervision, essentially giving us the run of the lake and all we could discover there.
By the time I was in my late teens, Steve had taken a job as a line-boy at Gainesville Regional Airport, roughly 40 minutes away by car. Life being what it is, we lost touch after that. I went my way and Steve went his. Eventually his parents sold the house on the lake and moved away. It's been 35 years since I've seen Steve, and try as I might, I have never been able to find him.
Last week, totally out of the blue, an email showed up in my office account. It was from Steve. He'd seen me in a video running on the Internet and tracked me down based on information from the video.Steve's a middle-aged man now. As am I. We both had a strong interest in aviation as young men, and we both followed through on that interest. He was a line-boy who wanted to fly. I was a musician with a desire to sit in the left seat. Now he's a rusty pilot with some amazing stories to share and I spend a good deal of my time helping people like my old friend Steve find their way back into the cockpit.
Is this kismet, or what?
When Steve and I were young the general aviation market in the U.S. was very predictable. It was almost entirely made up of pilots who had two things in common. They were white, and they were men. As young boys we saw ourselves being reflected in every story we read, and in every shot of aviation we ever saw on television of the movies.
That's changing, thank goodness. The market is broadening to include a wider cross-section of the population. We're not at parity yet and perhaps we never will be, but I've flown with a number of people who don't fit the classic stereotype of what a pilot looks like, even though they proved to be very good pilots.
Part of that broadened marketplace includes lapsed pilots like my buddy Steve. He's single and multi-engine rated but he hasn't flown in decades. At one time he worked for and flew with Martin Caidin, the author of "Cyborg," which was produced as a television series called, "The Six Million Dollar Man."
Martin owned a JU-52 which he flew from Gainesville, Florid,a to Oshkosh, Wisconsin, way back in 1979. Steve was along on that trip.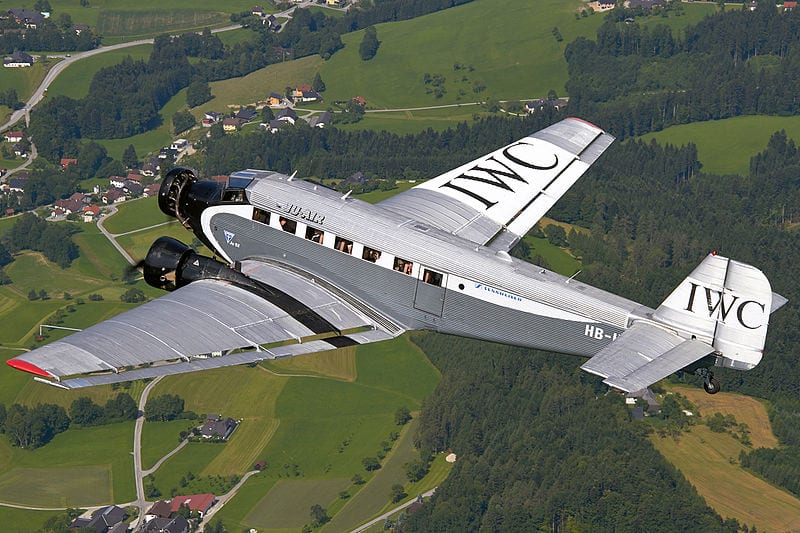 Think of this facet of the market as return customers. Retail businesses know the value of a return customer. GA is beginning to take note of them at long last, too.
Today, general aviation isn't viewed as the second-rate, red-headed stepchild of aviation. There was a time when military pilots and commercial pilots with a military background scoffed at those of us who buzzed around low and slow in clear blue skies, with limited horsepower, and a crew of one.
That's changing. General aviation covers too wide a spectrum of the aviation marketplace to be dismissed, both in terms of hardware and human involvement.
That reality is what fires me up about the future of general aviation. We've got a great base to work with, but we've got an even larger population of potential customers to reach out to.
That expanded market is what's going to allow GA to not just survive in the future, but to thrive in a way we hadn't even considered in decades past.
I recently flew with a 14 year old who had fewer than 3 hours in his logbook. But he did a great job. I have every reason to believe he'll follow through and become a pilot when he can qualify for the certificate.
In the last year I've flown with several young women who have an interest in aviation and are discovering that they're welcome in the cockpit and on the ramp. The message they're hearing is very different from the message their mothers and grandmothers heard.
If viewed from a strictly economic perspective, GA stands to do quite well thanks to the increasing diversity of the potential certificate holders we see today. If viewed from a marketing point of view, the number of people who are open to the experience is much larger than it was half a century ago.
And if seen from a technological angle, the pool of potential students coming through the doors of our flight schools is more adept and accepting of technology than any preceding generation.
The general aviation marketplace is changing for the better. The potential marketplace is larger than ever before.
And the viability of general aviation as a means of travel and delivery of services is more obvious than it has ever been.
Perhaps most important of all, the public's aversion to flight is lower than it was half a century ago when aviation was booming.
GA is on the cusp of greatness right now, today. I'm especially pleased that you and I and my old friend Steve all get to be a part of it.