Q: Big picture question here: For a 250 or 260 hp Lycoming O (or IO)-540, is there any significant reason to favor a wide or a narrow deck engine?
In particular, I'm looking at buying a core for a project and there seem to be more narrow deck cores available (presumably because their host aircraft are being parted out at the end of their service lives).
Kyle Boatright, via email
A: Kyle, I don't think you realize how close to the real answer you came when you mentioned why you thought more narrow deck cores were available these days. I'm not certain it's because the original host aircraft are being parted out, but it certainly is associated with their age.
Lycoming stopped producing narrow deck crankcases several years ago for various reasons, including providing a more robust crankcase for the higher horsepower engines and also ease of manufacturing. This was coupled with the introduction of the improved wide deck cylinder at the same time.
There are literally thousands of narrow deck engines still in service and will continue to be far into the future.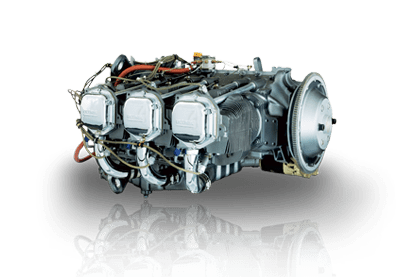 However, since Lycoming no longer manufactures new narrow deck engines, it becomes a challenge when a narrow deck crankcase is discovered to have a crack in it. Typically this is discovered during an engine overhaul.
There is the possibility of a field weld repair by an FAA approved facility, providing the crack is located in a non-stressed area. The other option is to locate a "used serviceable yellow tagged" replacement crankcase.
To my knowledge, you may replace any narrow deck engine with a wide deck engine since the FAA does not differentiate between the two configurations. Most are just a simple swap out, with modification of some engine baffling to accommodate the slightly larger wide deck cylinders.
There are also some prop governor changes required on some engines because of a different prop governor gear drive ratio.
Even though Lycoming no longer provides new narrow deck crankcases, it continues to manufacture factory new narrow deck cylinders and this is one of the important things to keep in mind.
What I think you would really like to know is whether choosing a narrow deck for your project is the way to go versus using a wide deck configuration.
If you find a narrow deck core and know its entire history, I see nothing wrong in choosing that engine. You've got to be certain of the past maintenance of the engine so there are no indications of serious oil leaks from the crankcase, prop strikes, etc., or anything that may have caused damage to the crankcase.
The best recommendation I can offer is for you to be absolutely certain of the overall condition of the engine that you are thinking of buying. I would never buy a run-out core sight unseen!
Good luck and be cautious about what you buy.