The new catalog from California Power Systems is now available.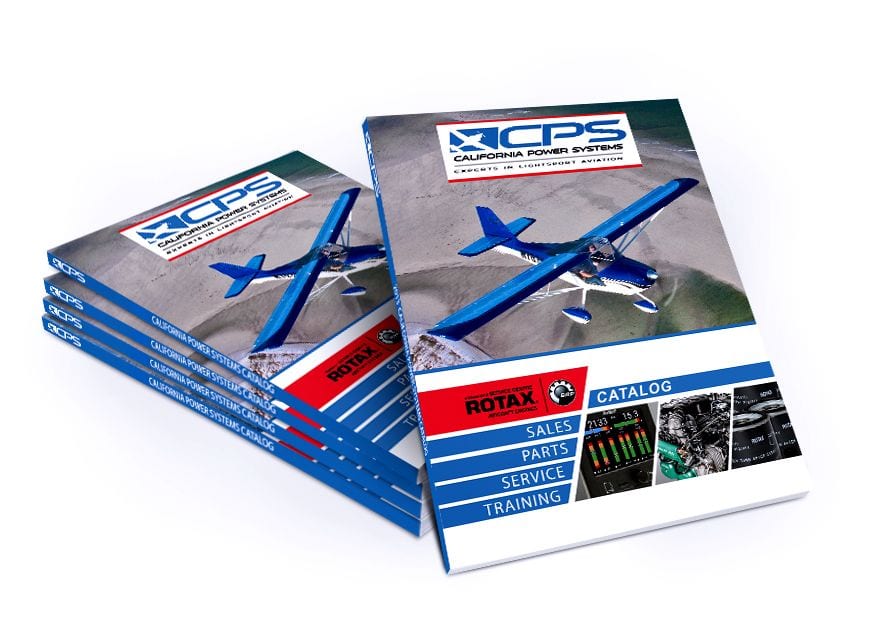 California Power Systems offers Rotax engines, parts, and other Ultralight and Light-Sport products to aviators around the world.
It also maintains a maintenance shop at Corona Airport (AJO) and a Rotax engine training facility nearby at Chino Airport (CNO) in California.