Garmin has unveiled the aera 660, a new aviation portable.
The 5-inch capacitive touchscreen boasts a bright, sunlight readable display complete with interactive maps and a built-in GPS/GLONASS receiver that can be viewed in portrait or landscape modes.
The aera 660 encompasses many of the features of the aera and GPSMAP aviation portable series, adding new Connext wireless capabilities, WireAware wire-strike avoidance technology and more.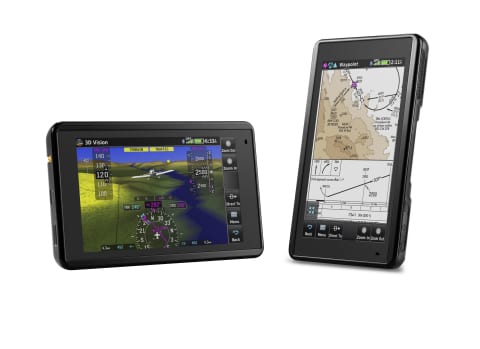 New database options, along with built-in Wi-Fi database updating capabilities, allow customers to more easily access the most up-to-date data, including daily U.S. fuel prices, according to Garmin officials.
Bluetooth supports the display of ADS-B In traffic and weather from a variety of sources, including the GDL 39/GDL 39 3D, Flight Stream and the GTX 345 ADS-B transponder.
Availability of the aera 660 is expected later this month at an anticipated street price of $849.