MyGoFlight has extended the functionality of the sun shade monorail systems found in many turboprop, jet and commercial airliners. The new iPad Rail Mount clips in to the monorail, slides into place and is then securely tightened anywhere along the rail.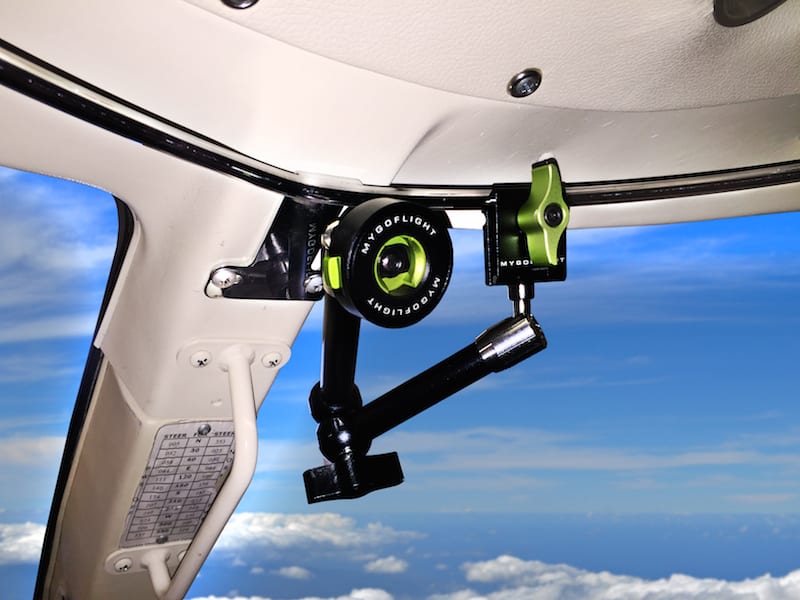 "Placing the iPad overhead and centered between me and the co-pilot proved to be extremely user friendly and natural," said Bob Stedman, pilot and president of Independence Aviation. "It looked like the iPad was designed into the aircraft."
The mount is pilot installable without any tools. Crafted from aviation grade aluminum and stainless steel, it is strong, light weight and has a solid feel. The mounting system's arm allows the placement any tablet exactly where it needs to be, all from a single control knob which controls three swivel joints.
An available option will be MYGOFLIGHT's new iPad AirCooled Sport, a fan equipped case to combat any issues created by the sun hitting the back of the iPad causing it to overheat.