The National Aviation Hall of Fame is seeking entries for the 30th annual A. Scott Crossfield Aerospace Education Teacher of the Year Award, which includes a $5,000 cash stipend.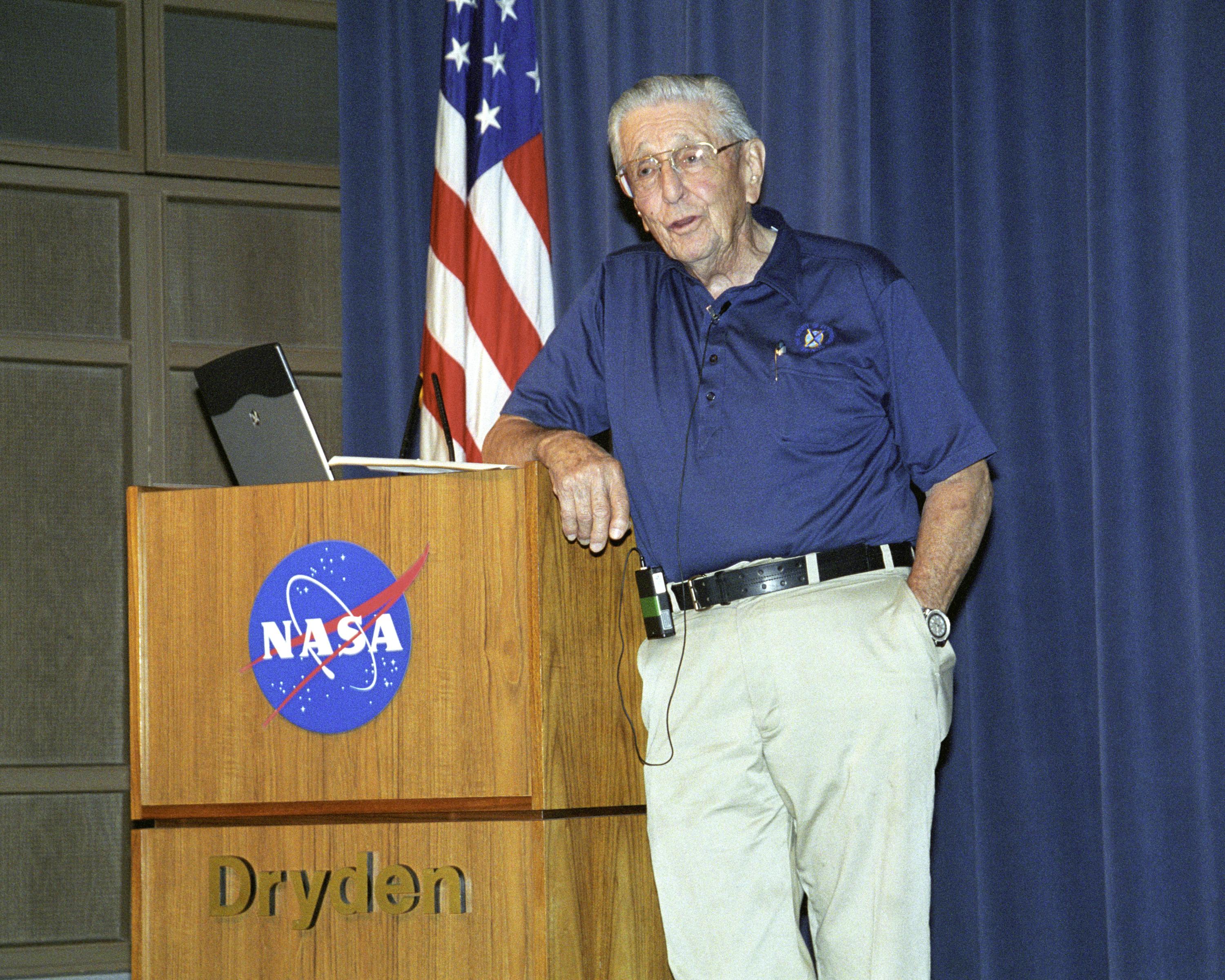 Founded by famed research test pilot Scott Crossfield in 1986, the award is a juried competition open to classroom teachers in grades K through 12.
Nominations will be examined by a review committee of aerospace industry and education professionals for documentation of a teacher's effectiveness, creativity and ability to maintain high standards for their students and themselves with aerospace being the core subject matter or their curricula.
The Crossfield Aerospace Educator of the Year will receive their award on stage at the NAHF 54th Annual Enshrinement Dinner & Ceremony on Saturday, Oct. 1, 2016, in Dayton, Ohio. The winning teacher receives an all-expense paid trip for two to receive the award as part of the ceremony, widely known as the "Oscar Night of Aviation", which is held in the NAHF Learning Center and the adjacent National Museum of the United States Air Force. A capacity crowd of 650 guests is expected to attend.
The 2015 Crossfield Teacher of the Year Award recipient was Mike McHugh, the aviation instructor at the Bismarck Career Academy in Bismarck, North Dakota.
Scott Crossfield (1921-2006) was inducted into the NAHF in 1983 in recognition of his contributions as a naval aviator, aerospace engineer and test pilot. He was the first man to successfully fly at speeds above Mach 2 and Mach 3; the first man to fly the X-15; and contributed to the safety of manned spaceflight, among many other achievements.
Deadline for nominations is Friday, July 1, 2016. The winner must be able to attend the NAHF Enshrinement Dinner & Ceremony on Oct. 1.
For award criteria, downloadable application forms, and more information go to NationalAviation.org.