DENVER, Colorado – Aero Electric Aircraft Corp. (AEAC), which is developing the high-tech, solar-electric Sun Flyer general aviation flight trainer, hosted a rollout event of its proof of concept (POC) Sun Flyer May 11 at Centennial Airport.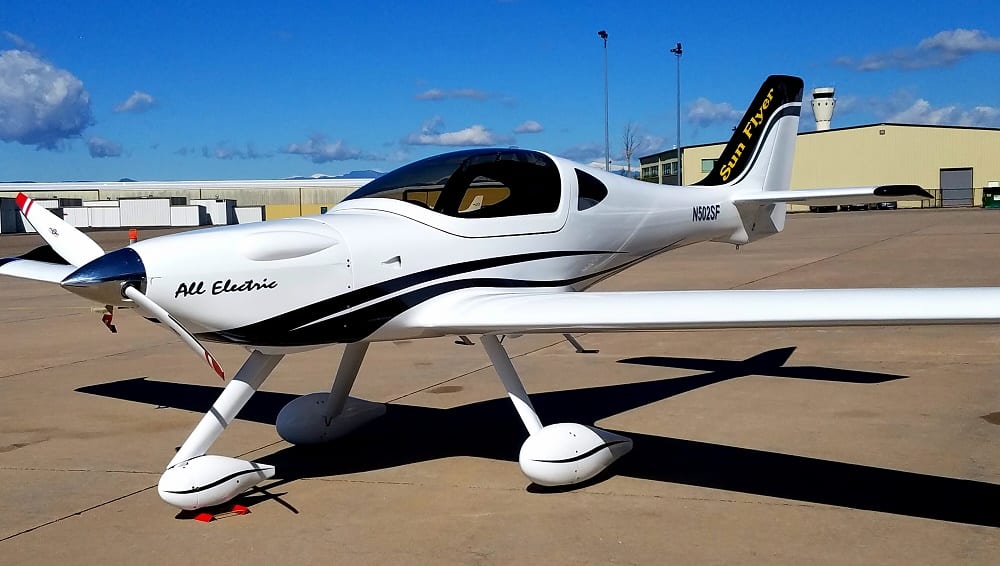 The airplane unveiled publicly for the first time is a two-seat POC prototype version of Sun Flyer. Performance data from the POC prototype airplane will be used to help finalize the design for the FAA-certified production version, company officials explained. The rollout featured a static display of the aircraft.
George Bye, CEO and Founder of AEAC, said the rollout of the aircraft is the first of many complex steps to finalize the design and ultimately achieve FAA certification for the production Sun Flyer.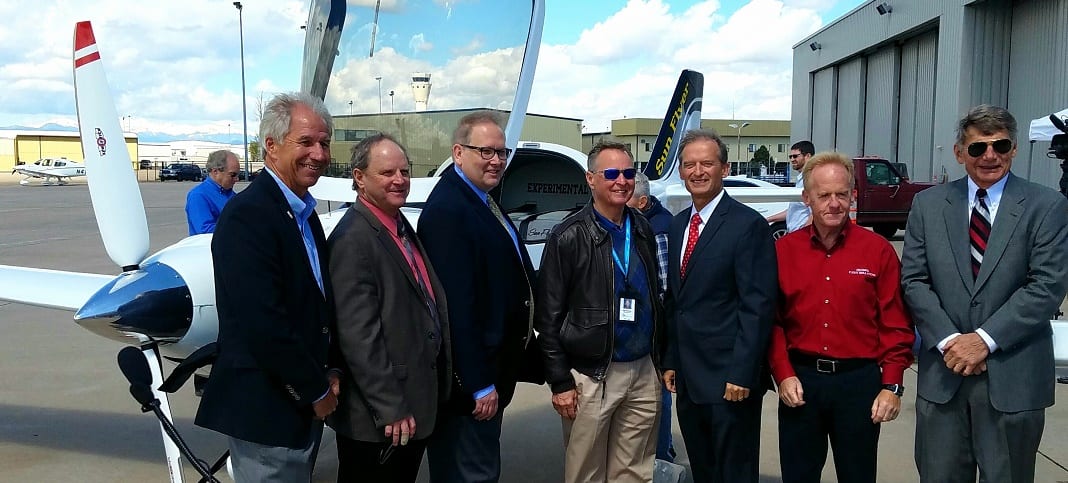 During the event, Peter Harris, CEO of Spartan College of Aeronautics and Technology, announced Spartan is reserving five additional Sun Flyer airplanes. Spartan, a key development partner, reserved the first 20 Sun Flyer delivery positions and signed a Training Program Development Agreement to help develop a complete training system for Sun Flyer.
"This is a great day," Harris said. "We are thrilled to have Spartan College of Aeronautics and Technology involved as part of the Sun Flyer in an industry that needs pioneers. This is changing the nature of aviation training that will have an impact for generations to come."
AEAC also announced a new strategic partnership with the University of Denver's Daniel Felix Ritchie School of Engineering & Computer Science. Dr. Ing. Kimon Valavanis, Director of the DU Unmanned Systems Research Institute, noted how Sun Flyer's electric propulsion technology is scalable to numerous aviation platforms.
"It is our desire to have much closer collaboration with AEAC and its founding partner, Bye Aerospace," he said. "The sky is not the limit for the future of aviation."