Hartzell Engine Technologies (HET) has introduced the ES-6024D, a new-generation 24V/60A direct-drive alternator created for six-cylinder Continental engines.
"This new unit is based on the highly reliable, field proven 100A ES-10024 and our extensive certification testing has demonstrated a marked increase in efficiency and performance compared to the legacy Continental Crittenden unit it replaces," President Mike Disbrow said. "Aside from the improvement in reliability, two additional advantages offered by the new alternator that owner/pilots will really appreciate are improvements both in cut-in and idle speed performance — with over double the power output at idle!"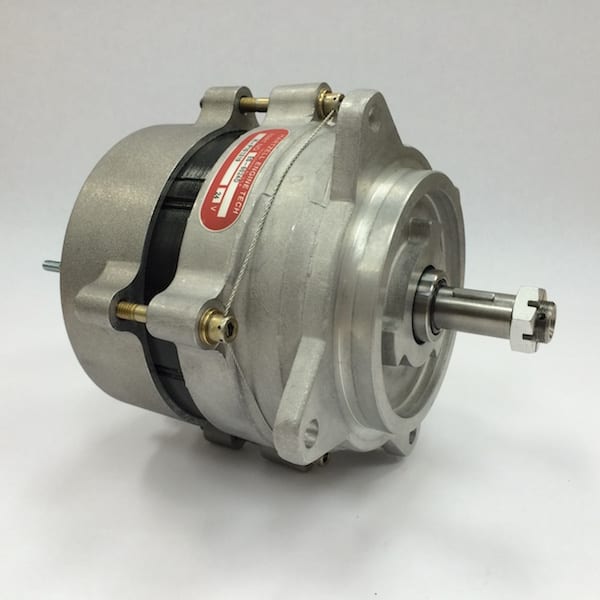 According to Disbrow, benefits of the new HET ES-6024D alternator include:
Increased reliability and estimated MTBF compared to legacy Crittenden alternators;
Overall efficiency increased by 6% to 10% over the entire operating range, resulting in lower operating temperatures;
Output at engine idle speed more than doubled to ~23A.
"The new ES-6024D alternator has been FAA PMA certified as a direct replacement for the 60A Continental Crittenden alternator on Continental -520 and -550 series engines," he said. "It replaces Continental alternator models 646843, 646490 and 642055 found on various twin Cessnas, Beechcraft Bonanzas and Barons, early pre-glass panel Cirrus SR-22s, and the Cessna TTx-series aircraft including early Corvallis and Columbia models."
The E-6024D is now available from HET distributors. Introductory list price is $1,299 and it is warranted for 36 months/1,000 hours, whichever occurs first.