Making its aviation debut at this year's AirVenture in Oshkosh, slated for July 25-31, is the URB-E, a compact foldable scooter that fits in most GA aircraft.
URB-E, which stands for "urban-electric," can cruise at up to 15 mph and has a 20 mile range on a single charge.
At the end of the charge, just plug into any regular outlet for 3.5 hours and you get another 20 miles, company officials report.
The URB-E, under development for more than three years, is manufactured in Pasadena, California, out of durable materials like aircraft-grade 6061 aluminum and carbon fiber.
More than 1,600 have been sold since their launch last year, the URB-E is finding its way into hotels, college and corporate campus, motorhomes, yachts, and personal aircraft, company officials note.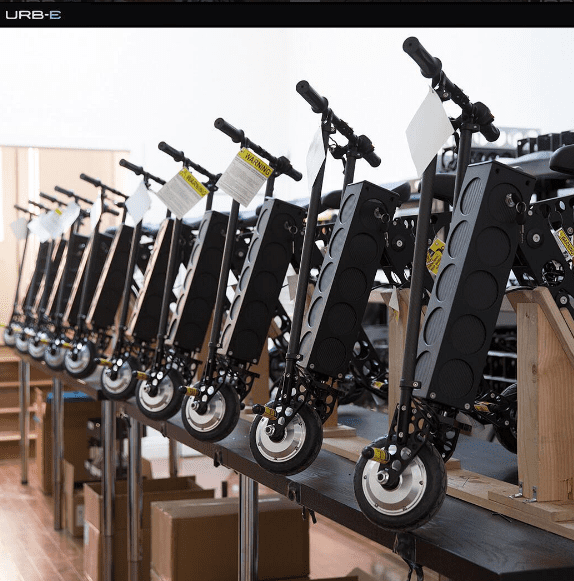 Those attending AirVenture can see the URB-E at the AKG headset booth, B2095-2098, in Hangar B.
See it in action here: