HILLSBORO, Ore. – Hillsboro Aviation has unveiled its new headquarters at the north end of the Portland-Hillsboro Airport (KHIO).
The facility is phase two of a four-phase, 425,000-square-foot long-term development project. The new building is home to the company's FBO services, helicopter and airplane charter division, aircraft sales, maintenance and avionics services, and parts sales.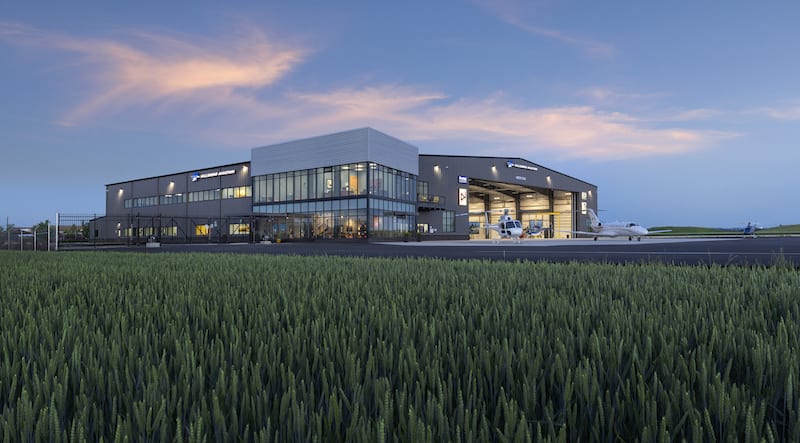 The company now boasts a 51,000-square-foot FBO facility with four acres of ramp space to accommodate transient needs, including a 32,000-square-foot hangar for its maintenance, avionics, parts sales, and charter fleet operations.
As a full-service FBO, Hillsboro Aviation offers its customers fuel and oxygen service, GPU, lav, courtesy and rental cars, catering, a pilot's lounge and rest area, a designated flight-planning area, towing, tie-downs, hangar space, an exercise room, electric vehicle charging stations, and showers.
Along with FBO services, Hillsboro Aviation provides charter, aircraft sales, maintenance and avionics, and parts sales.