OSHKOSH – Phillips 66 Aviation reports that this year's Experimental Aircraft Association (EAA) Young Eagles Leadership Award winner is John Mininger, an active member of the Quakertown Pilots Association, EAA, and Aircraft Owners and Pilots Association. To date, he's flown more than 750 children as part of the EAA Young Eagles program.
For the past 23 years Phillips 66 Aviation has sponsored Young Eagles, an organization whose sole mission is to introduce and inspire kids in the world of aviation by providing youth ages 8-17 their first free ride in an aircraft. Founded in 1992, the program recently announced the flight of its 2 millionth Young Eagle at AirVenture 2016.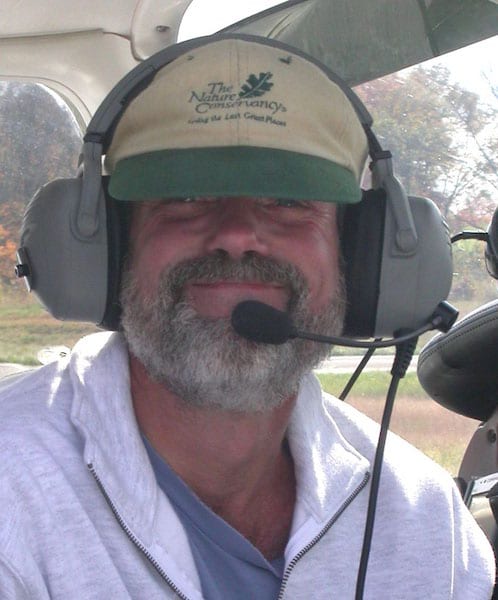 "John's positive contributions to the EAA Young Eagles extends well beyond his involvement in Quakertown," said Kim Ruth, Director, Programs Development, General Aviation. "It is because of the dedicated efforts of volunteers like John that children all over the U.S. will be exposed to the joys of flying in a personal aircraft. On behalf of Phillips 66 Aviation, I congratulate John in receiving this well-deserved award."
Mininger has been an active participant with the EAA Young Eagles for the past 22 years, and has served as the EAA Young Eagles flight coordinator for Quakertown Airport (KUKT) for the past 10 years.
In this role he organizes the airport's monthly Young Eagles events by requesting and confirming pilot participation and arranging for visits from youth groups such as the Boy Scouts or local church organizations. He oversees the logistical planning from start to finish, making the event as streamlined as possible for all involved.
"I prefer the term personal aviation to general aviation, and I really enjoy sharing the value of personal aviation, especially with children," said Mininger. "A lot of people start flying personal aircraft after an experience with a family member or friend. That's how I got involved with aviation, and unfortunately today many kids just don't get that same opportunity."
"Volunteering for the EAA Young Eagles is a personally gratifying experience. Being able to observe a child's awe-struck expression in flight, especially during takeoff, is truly inspiring and rewarding. I'm happy I am able to contribute to the future of personal aviation."
Mininger was presented with his award by Kim Ruth during the Young Eagles Awards Banquet, held at AirVenture.
Part of Phillips 66 Aviation's commitment to the program is to offer Young Eagle pilots a $1 rebate on every gallon of fuel they use for Young Eagle flights.