As I perused the Body Mass Index chart recently, I was aghast to find that I have slid just over the line that separated the overweight from the obese category.
Yikes! Sure, I can log 25 miles on my bicycle without undue discomfort. Even at my advanced age I can still do a dozen pushups without great difficulty. Heck, I continue to climb in and out of a J3 Cub without the support of a step ladder, a personal assistant, or a complicated winching mechanism.
I had no idea I was such a mess.
To console myself following this traumatic discovery, I stopped by the supermarket on the way home to pick up a few essentials…and a small pie.
It's my firm belief that pie is the ultimate food. It's delicious, contains a modicum of fruit that's part of a beneficial diet, at least in theory, and it can turn a frown upside down even when that frown is caused, at least in part, by eating too much pie.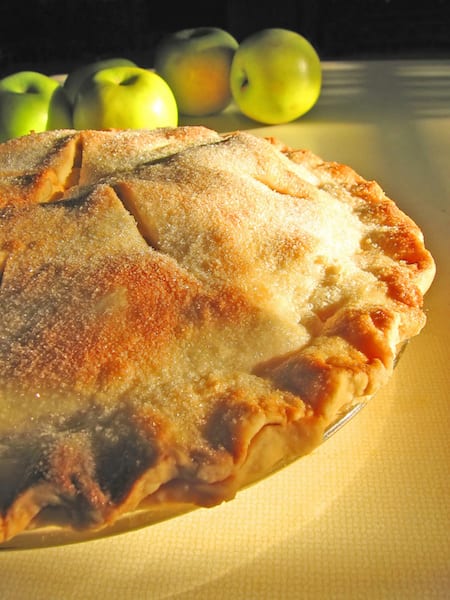 While at the check-out counter the young man ringing up my purchases noticed the small yellow airplane on my shirt.
"Are you a pilot?" he asked.
"Yes, I am," I answered.
And that was that. A conversation opened up that's been going on for a couple weeks now.
It turns out my young friend got good grades in high school. Yet, he graduated with no immediate plans for continuing his education. Certainly, he knows that education is important, but he simply hadn't found anything to do with his life that lit enough of a fire in his belly to consider dedicating four years or more to studying it.
Then he took a commercial flight. He was hooked.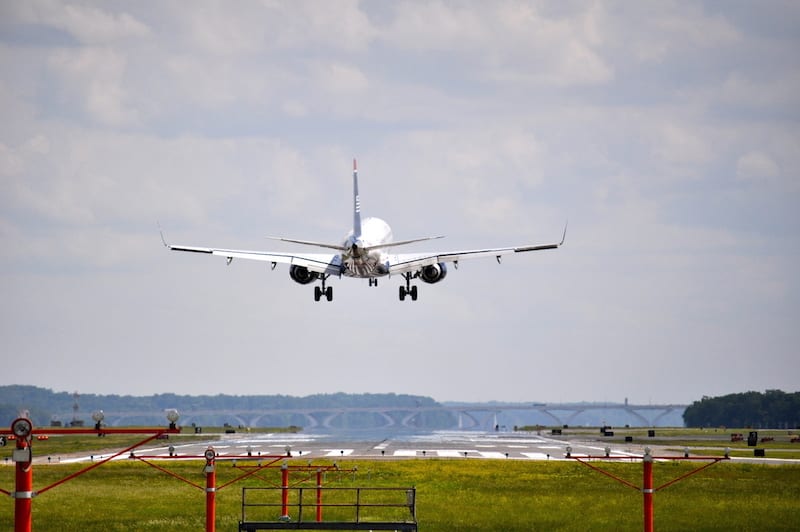 That's the good news. A sharp, young, energetic kid found within himself a passion for aviation. With the question of what to do decided, he moved on to the next, considerably more challenging series of concerns. How exactly does one get involved in aviation?
Consider the exposure most people have to the industry. In this case, my new friend had flown commercially one time. Even with that minimal experience, he knew he wasn't going to find an open door and a welcoming handshake at the international airports in Orlando or Tampa.
His path to a life in aviation would have to be found along another route. But where? Getting involved in aviation as a hobby or a profession seems almost impossible for many who flirt with the idea. They literally don't have a clue where to go or who to see when they get there.
Imagine yourself heading off on a road trip with no map, on a route that has no signs. The odds of you getting where you're going in a reasonable amount of time are not good. In fact, they're infinitesimal.
This problem, in many ways, describes the calculus of wasted effort. My young friend not only lacks the information he needs make a series of good decisions that would ultimately lead to his success, he doesn't even know where to start looking.
Given all that, his chances of actually becoming a pilot are slim — unless someone intervenes on his behalf.
As we wonder about the relatively small number of student pilots in the system now, and the insufficient quantity of pilots entering the job market on an international scale, perhaps this is one reason why. An important and easily corrected reason, I might add.
If our general aviation airports were more involved in our educational processes, that would be a good start.
Certainly, a higher percentage of high school students could be enticed to delve more deeply, or at least more enthusiastically into the sciences if they were given the chance to visit the local airport now and then.
I've rarely seen a 12-year-old boy or girl who wasn't intrigued at the opportunity to sit in the front seat of an aircraft. But then, ironically, I've not seen nearly as many 12-year-old boys and girls at the airport as I should.
Which leads us as a society to the position I found myself in at the grocery store. Here I was, standing in front of a smart, capable, motivated young man who has discovered a professional goal – and yet he doesn't have the first idea as to where he might start his journey.
That level of ignorance would also suggest my new friend doesn't have a particularly firm idea of what a pilot actually does, or the scope of work that falls under the classification of "pilot."
Is he headed to the airlines, or would he be more interested in a corporate flight department? Will he fly transport category aircraft, or will he find an attraction to smaller, lighter, propeller driven aircraft? Will his path lead him to the right seat as a CFI, or pulling banners over the beach, or carrying scientists out to sea to count whales? Who knows. Certainly not him.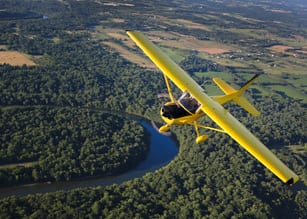 Given all this information and all these questions, I only know one thing for sure. The next step in his path will take him to the left seat of a Cessna 152, while I sit on the right. He'll see aviation up close, from the driver's seat, for the first time. And then there will be questions. Lots and lots of questions.
Of course, there are hundreds of thousands of us who could facilitate that same solution. If not by personally taking a young man or woman for a flight, by making a few phone calls to share a connection who could. I sincerely hope more of us embrace our potential to do just that.
It's amazing the opportunities you stumble upon in life, if you keep your eyes and ears open.
Of course, I credit this particular incident to my deep love of both aviation and pie. But I might be biased in that regard.