Q: I have come across your name looking for answers to the following: We had to rebuild a Lycoming 0-540-J3C5D with normal wide deck cylinders instead
of the thin wide deck cylinders nine years ago and 800 flying hours. This engine just came in for a cam shaft change.
Our question is can we continue the rest of the engine's life with the cylinders as explained above?
In your opinion, can there be a safety issue by using the same cylinders?
JAN VILJOEN, Superior Millenium Aircraft Engines, South Africa
A: Jan, I appreciate receiving your question and I'll do my best to answer it, even though the information you provided is a bit sparse.
Thank you for at least providing the specific engine model because now I know this engine should be installed in a Cessna aircraft.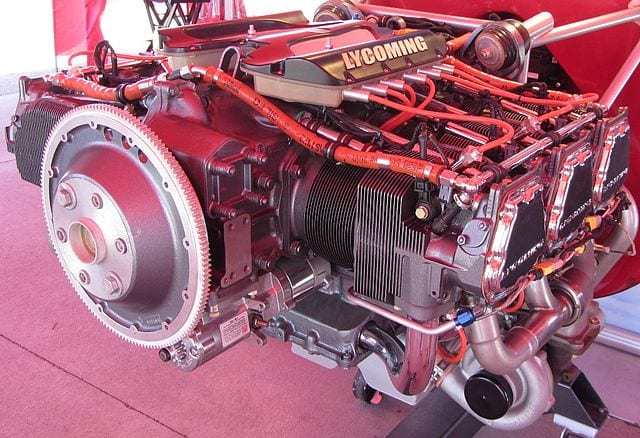 So, first and most importantly, I am not aware of any cylinder problems with that engine model. It is a wide deck cylinder application and I am not certain what you mean when you say the engine now has normal wide deck cylinders instead of the thin wide deck cylinders from nine years ago.
According to my information, the cylinder assembly should be Lycoming part number LW-13870, which is the only cylinder assembly part number used on the engine. The entire cylinder kit, which includes all of the component parts, such as intake and exhaust valves, springs and seats, etc., is Lycoming part number OK21117. If you would kindly research your records to establish the exact parts you have installed, we may be able to clear up some of the confusion on my behalf.
If, as you mentioned, this engine was disassembled for replacement of the camshaft, the original cylinders possibly could have been reused following a complete inspection. In most cases when the engine has only 800 hours on it, the cylinders should be okay from a dimensional point, but the cylinders should have been honed and new piston rings installed during reassembly.
Under normal circumstances, when an engine is bulk stripped for a camshaft replacement, the cylinders are not disturbed, saving both time and money. This, of course, is strictly based on the overall condition of the engine and the maintenance facility doing the work. If the cylinders meet all dimensional specifications, there should be no reason to replace them.
Depending how this camshaft replacement work was completed, it possibly was signed off as a "repair only" and not a complete engine overhaul. If this engine went through a complete overhaul you should closely check the engine logbooks, which should spell out exactly what was done.
If it states that the work was done in compliance with Lycoming Service Bulletin 240, with the latest revision being SB240W, it may have been signed off as a complete engine overhaul. In that case, the TBO time clock would be reset to Zero Hours SMOH.
The TBO time recommendation from Lycoming for this engine is 2,000, but your local government agency may impose something different so I would encourage you to confirm this with them.
This all seems somewhat confusing to me, but the bottom line is, I am not aware of any cylinder change for this engine and if the camshaft replacement was completed as a "repair only," then you should have 1,200 hours remaining towards the recommended TBO.
Jan, I realize my response may be a bit confusing, but I attempted to answer based on the information you provided and I'm hoping we are on the same page.