Here's an unsettling statistic. Of the thousands upon thousands of prospective pilots who begin flight training each year, approximately 80% give up before reaching their goal.
Yep, eight in 10 flight students throw in the towel, give up on their dream, and settle for living something less than the life they'd dreamed.
Now imagine that you run a business. It can be any kind of business, really. What the widget is doesn't matter.
For the purpose of this mental experiment we need only to consider the critical dynamic of any business. There is a product or service sought by members of the public, there is a human being on one side of the counter who we will call the provider, and there is another human on the other side of the counter who we will call the customer.
Now, it's important to keep in mind that not all people on the customer side of the counter are actual customers. Most represent simple inquiries — and inquiries are very much different from customers. Do not mistake the two. An inquiry is simply an individual coming to you for information, or guidance, or support. They aren't necessarily going to buy from you, but they see you as a resource of value.
That's important. When someone comes to you with an open mind, an outstretched hand, and a sincere request for help, it could be said we have a moral obligation to do our best to fulfill that need. Within reason, of course. We owe them good customer service at least.
And there's the crux of the issue. Good customer service. Keep that in mind. We'll come back to it.
The flying club I belong to just suffered the loss of a new flight student. The young woman in question is sharp, fun to be around, helpful, motivated, and by all accounts a darned good flight student.
I've flown with her, and she's just a perfect pilot candidate. Her motor skills are excellent and she keeps an open mind while flying and during ground school sessions. She's got everything she needs to become a truly proficient, professional pilot. And that was her goal. But now she's quit.
General aviation lost another good one. Why? What happened that turned this goal-oriented young woman with big dreams into a quitter?
Exhaustion. That's what did it. Simple, basic exhaustion. She began flying during the summer months. She had a bright, sunny disposition then. She was outgoing, excited, and looked forward to her lessons with great anticipation.
Now, she's burnt out. She frowns or scowls most of the time. She runs home from her lessons at top speed to get started on the several hours of homework she's got to do each night. Her life has become a never-ending treadmill of research, reports, quizzes, and tests that have left this amazing young woman feeling as if she's teetering on the edge of failure, rather than reveling her astounding achievements.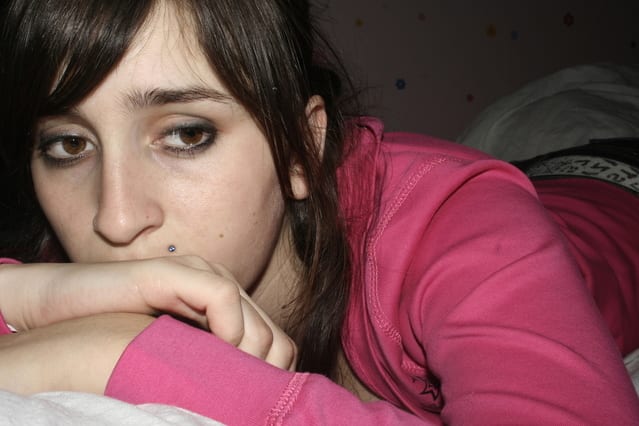 When our institutions of learning have managed to make our best and brightest feel as if they're falling behind and unable to pursue their personal goals, something is very wrong with our value system.
My own children experienced a similar crises of confidence as they struggled to achieve the bizarre standards set out for them by a school system that is driving them like cattle toward the killing floor, while excoriating them for not putting more effort into their studies.
Thankfully, they were wise enough to unplug from the whirlwind before it damaged them too much. What they found on the other side was success on their own terms. Today they are self-sufficient, industrious, productive young men and women who are making their way in the world just fine.
Shouldn't that be the desired outcome of participating in our educational system in the first place?
That brings us back to customer service, which at its root is an expression of respect for the person we're tasked to work with. Providing good customer service to others doesn't suggest I should bend them to my will. Rather, it allows me to learn about the person I'm working with, identify their goals, and help them achieve those goals in a way that's palatable to them. Whether they're buying a house or a cup of coffee, my role is a service provider is to meet their expectations and goals.
Incidentally, you're a service provider too. We all are.
I've communicated with the young lady who quit our club, and I've invited her to have a cup of coffee or a lunch break together. Her parents are concerned about her change in attitude. They miss the excited, ambitious girl who came back from her first flight so fired up and ready to go.
I'll suggest this when we meet, and I suggest any flight student who is feeling overwhelmed seriously consider this same advice: Take a break.
Give yourself the freedom and respect the institutions in your life aren't showing you. Take a breather. Accept that you're tired and get some sleep. Rather than throwing away dreams to achieve pointless milestones, re-organize your calendar and learn how you use your time to achieve your dreams, not someone else's.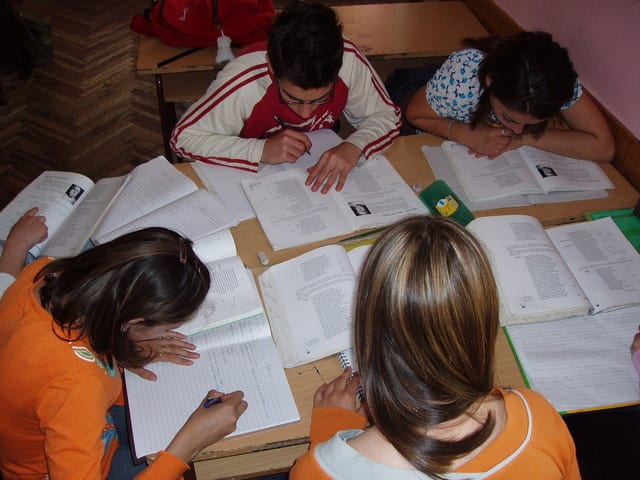 I have no idea what my class ranking was in high school, but I was very near the bottom of my class, I can tell you that. I didn't finish college and consequently I do not have a college degree. By the current standard of educational excellence I am a disappointment.
Yet somehow I managed to make a record that was distributed internationally, do television, at least one movie, write several books, perform on the stage in New York City, and become a pretty darned good pilot, too.
Eight in 10 flight students are dropping out before they finish. It's time we do something about that. And by we, I mean you and me — specifically.