You are a pilot. You probably own a smartphone. Perhaps you use a tablet, too. Certainly these devices are helpful, convenient, fun, and carry a reasonably low price, at least compared to most instruments you might install in your airplane. Numerous, constantly-refined apps have made these common devices incredibly useful to pilots.
However, using an iPad in the cockpit may not be as easy as you'd like. Two reasons spring to mind:
The information received by the iPad could have shortcomings; and,
The iPad can be challenging to hold securely and may very well need power to continue operating for the duration of your flight.
Let me introduce you to two companies you may not know. Each can help you address the problems above and neither will cost you dearly. Intrigued?
Guardian to the Rescue
First let's make the device stable for you to use while flying your airplane. If you're a passenger or a second pilot, you could hold an iPad or iPhone and supply information to the pilot in command. However, if you're PIC or flying solo, you need that device to be securely mounted. Various ways, such as yoke mounts, exist, but most are rather clunky and can leave a tangle of wires.
Guardian Avionics made its name in aviation with carbon monoxide detector units. In a few years, its products have become common equipment in many brands of GA aircraft, often as manufacturer-supplied equipment.
When adapting its carbon monoxide detectors to display on increasingly ubiquitous iPhones and iPads, the Tucson, Arizona-based company discovered that existing smartphone or tablet mounts left the cockpit hindered with power cords and audio cables.
"Nothing was integrated well within the cockpit," said Marketing & Sales Manager Ryan Keough. "We wanted to make something that was more permanent-looking and cleaner-looking."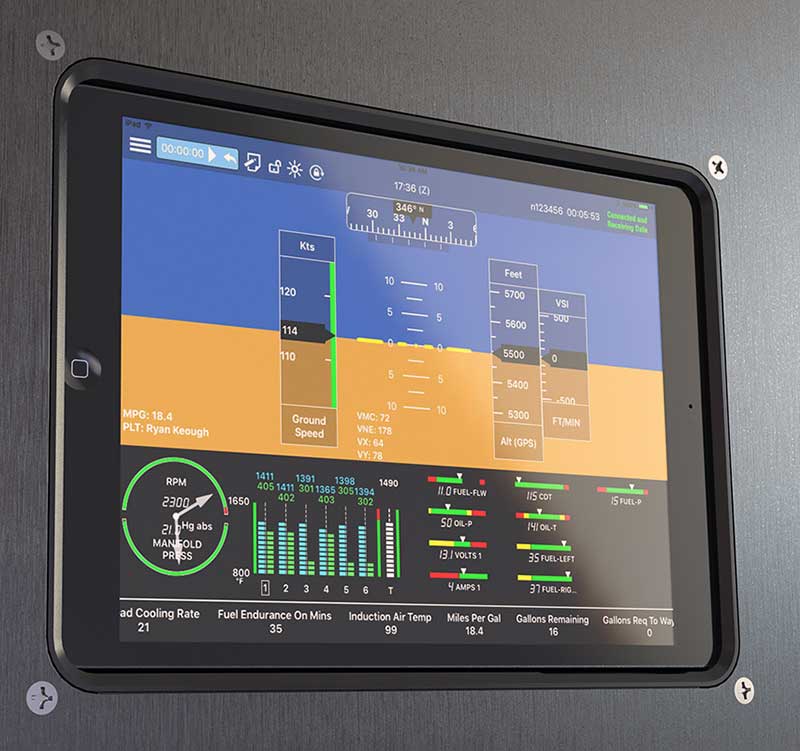 Today Guardian supplies a range of products that achieve the goal of tidying the cockpit. The high-temperature ABS plastic mounts are more than mere docks. They securely hold any device made by Apple and do so with a smooth flush mount that looks great in your panel. The mounts themselves aid cooling by design and can benefit from a separate cooling fan to keep your iDevice cool even if it runs and charges for a long flight.
Upon inserting an iPad or iPhone, the device plugs into a charger outlet and audio cord. Your tablet will stay lit and remain charged, plus audio can be routed to your headset if you wish.
Approved for GA Airplanes
In September 2016, Guardian announced the company received the first-ever FAA approval to install manufactured products into certified aircraft as "Non-Required Safety Enhancing Equipment" (NORSEE) under the requirements outlined in PS-AIR-21.8-1602.
"This new authorization allows all models of the popular Guardian Avionics iFDR Panel Mount line for iPad and iPhone and all iFDR Power 150 and 250 USB Power Supplies to be installed in all CFR Part 23 certified general aviation aircraft and Part 27 and 29 normal and transport category rotorcraft," said Ash Vij, president and founder of Guardian Avionics.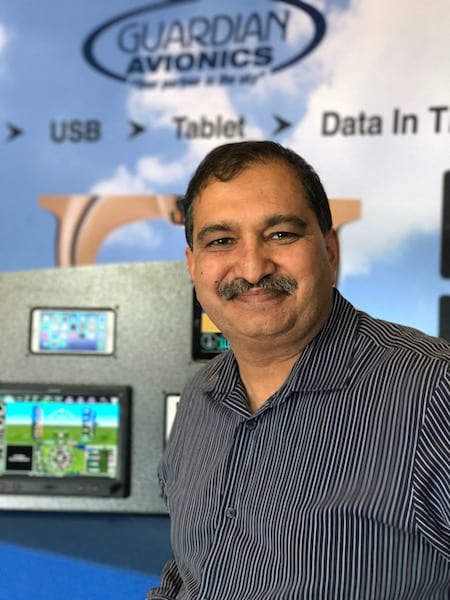 The FAA does indeed allow mounting these devices in the Part 23 certified airplane you may be operating. Requirements can vary somewhat between FAA district offices, so check with your mechanic, but here's one proof that such an installation is worthy of your consideration.
About the big member organization's Sweepstakes 172, officials with the Aircraft Owners and Pilots Association (AOPA) said, "We'll use the Garmin Pilot app on an iPad Mini to display weather and traffic advisories. The Sweepstakes 172 has its own panel mount for the mini, provided by Guardian Avionics."
A Bug On Your Wing
After a summertime cross country flight, most pilots know the ritual of cleaning off the airplane's leading edge surfaces. We accept that duty to keep our birds shiny, but a new bug on your wing deserves different attention.
The product, called WingBug from Straight and Level Technologies, is in late-stage development. I saw it working at the November 2016 DeLand Sport Aviation Showcase. In a word: Impressive!
WingBug is a self-contained device capable of independently measuring all data necessary to reproduce a GA aircraft's standard instrument six pack set of gauges, represented digitally on your smartphone or tablet. You can hold your cockpit instrument in the palm of your hand, displaying information like attitude, airspeed, altitude, climb rate, heading, plus turn and bank.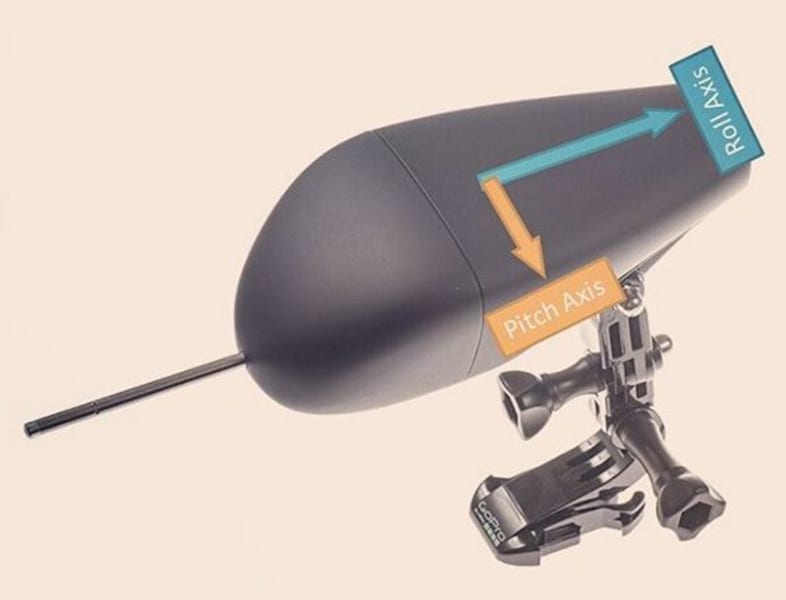 WingBug mounts externally using Go-Pro camera mounts that the FAA permits. Similarly mounted cameras have been used widely for years.
The small black WingBug includes a differential pressure sensor and a barometric altimeter to give you full ADAHRS output (Air Data Attitude Heading Reference System). For the more technically inclined, it offers a nine degree of freedom (DOF) inertial measurement unit (IMU). It is battery powered and can easily perform during even the longest flights.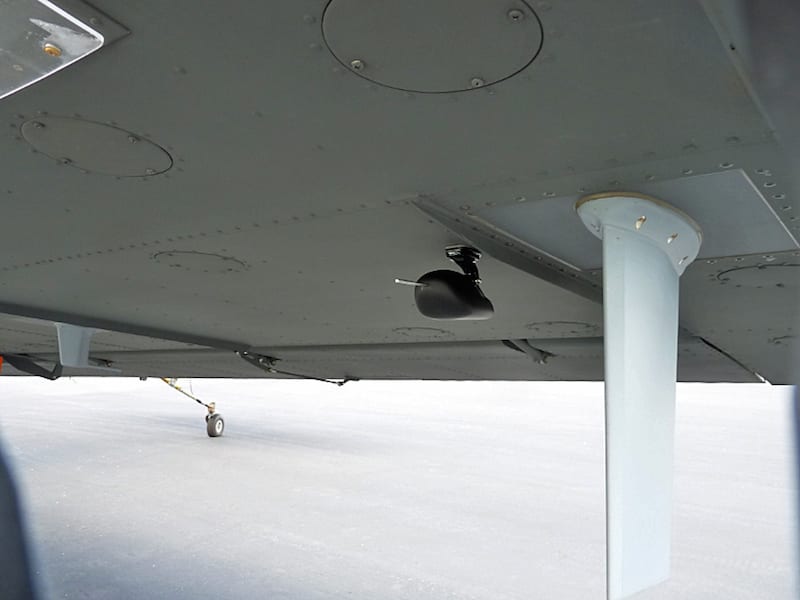 Beside displaying the six pack, WingBug has internal recording capabilities so you can review your flight once back on the ground. I can imagine flight instructors and their students making great use of that feature. WingBug communicates with mobile and tablet devices via WiFi.
At the DeLand event, I held an early production unit in my hand. It weighs almost nothing, perhaps even less than the Go-Pro cameras whose mounts WingBug uses. To form a picture in your mind's eye, it is about the size and roughly the shape of an average eggplant, although it's lighter. This makes the unit very portable. Indeed, moving it from airplane to airplane would be easy. The shape is aerodynamic so it won't take much adhesive or clamping power to keep it securely attached to your airplane.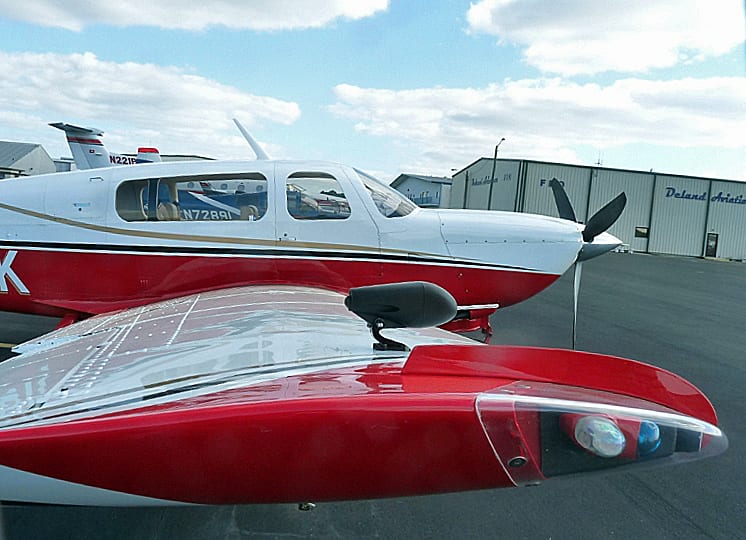 With its internal sensors, WingBug displays superior information than a stand-alone iPad. A tablet or smartphone works reasonably well and shows essentially the same information but it is calculated from the built-in GPS. These devices do not provide true data coming from an actual pitot tube and included sensors.
WingBug is nonessential equipment so it cannot be used for instrument flying, but it offers a great back up to an all-analog aircraft, accompanied with a recording of the flight.
To start using WingBug, principal developer and entrepreneur Alex Rolinski said simply, "Mount it (via a couple hand screws once a mount is attached to the airplane), power it up, connect, and fly!"
Besides being fun to use and observe, WingBug serves a useful safety function by providing backup flight instrumentation. A second pilot or your passengers can follow along on their devices, perhaps learning more about flight.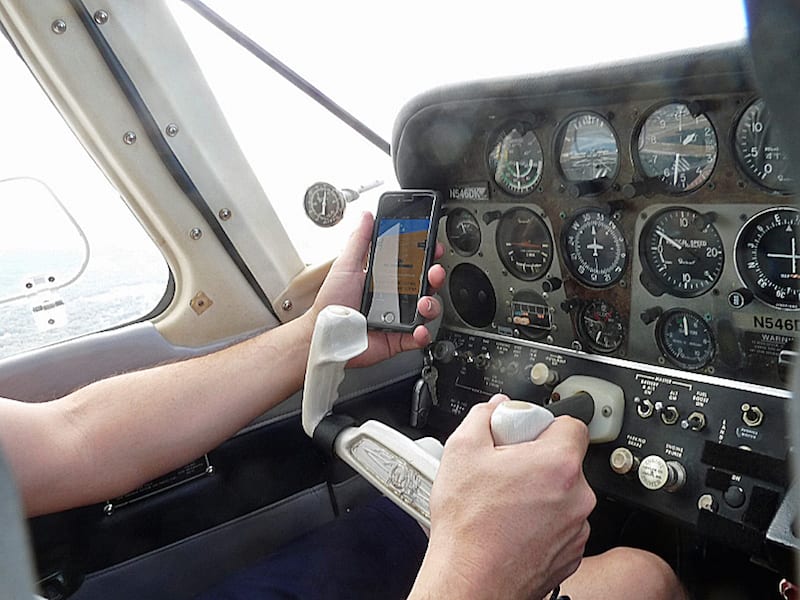 Final pricing and delivery times will be set in 2017 but you can expect a device selling for less than $1,000.
If you have a smartphone or tablet, adding a WingBug brings combines fresh new capabilities and redundancy to almost any airplane at modest cost and without almost no extra weight.