Christmas came early for me. Back in October I completed all the requirements to add a Remote Pilot certificate to my list of ratings and certificates. In the mail the week of Dec. 5 came my official certificate from the FAA.
As I walked back from the mailbox, envelope in hand, my emotions quickly ran from "huh, what'd I do?" to "oh yeah, cool, my certificate is here." After all, I don't often receive mail from the FAA.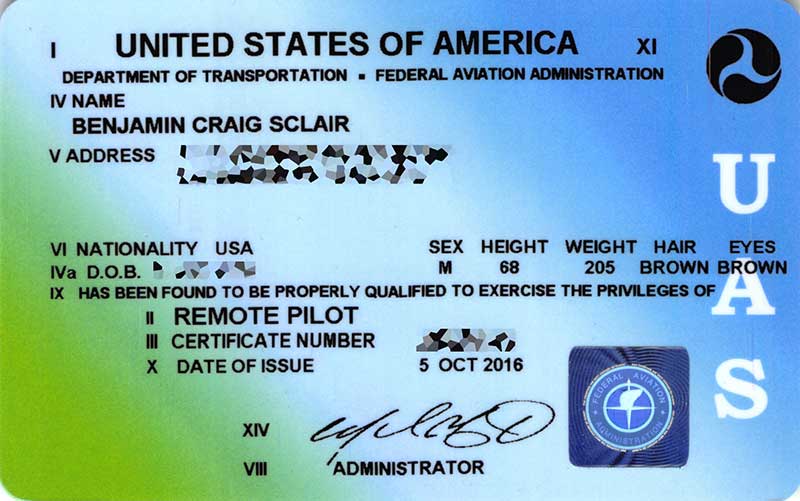 Looking back on my earlier post on the topic, I noted… "How easy was it to add this certificate? From start to finish, about 90 to 120 minutes (and I proceeded at a slow and deliberate pace)."
The only hard part of the entire process was the waiting. What else could it be? A little more than 90 minutes of effort followed by two-plus months of waiting.
To be honest, I forgot all about my application. Until I remembered. I took a peek at the FAA's Integrated Airmen Certification and Rating Application (IACRA) website to see if it reported anything I didn't already know. It didn't. Still in process. Until it wasn't.
Do you possess a Part 61 pilot with a current flight review? If so, you can add a Remote Pilot certificate by completing an online course and passing the associated 35 question test (with a 100% score) at FAASafety.gov.
Complete your IACRA app and wait by your mailbox. Easy as that.
Now all I need is a proper drone with which to be an official remote pilot in command. Hopefully Santa has one more present in his bag for me.