Q: I just read an article about the reliability of the mag in my TR182 and would like to know if there are any recent SBs or ADs on it.
Royal Adderson
A: Any information regarding the Bendix Dual Magneto should be available at any FAA approved repair station where you have you aircraft and engine maintained.
These facilities usually have a quick reference check list by aircraft model they use when performing 100 hour or annual inspections.
In addition, they should also have all of the FAA AD Notes and Airframe and Engine manufacturers approved data in order to maintain your aircraft properly.
I'd be surprised if your maintenance facility couldn't tell you if there are any outstanding AD Notes on your engine's Bendix Dual Magneto after checking your engine logbook.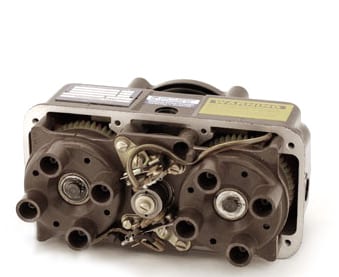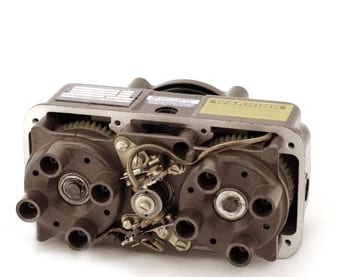 Royal, the Bendix Dual Magneto has not always received the best reputation over the years, but here's something I learned about it many years back.
When it was introduced, like anything else new in the marketplace, it was looked at with skepticism and suffered from some bad mouthing in the industry.
However, what I quickly learned was those facilities maintaining engines with dual magnetos were not, in many situations, complying with the manufacturer's recommendations with regard to routine maintenance and inspections.
A large Piper Chieftain aircraft operator told me that if the magneto was maintained in accordance with the manufacturer's recommendations, it was very reliable. This comment was made after I inquired whether his company was going to exchange their engines, which had dual magnetos installed, for factory engines that utilized two individual magnetos.
Lycoming had begun offering this change in configuration for an up-charge, which many operators took advantage of.
For this particular operator, he would be exchanging the TIO-540-J2BD engines for TIO-540-J2B engines. The point he was making here was if you maintain a product as it's recommended by the original manufacturer, you should expect to get good service and he had proven that in his operation.
Hearing this from this operator, who happens to operate in a very hostile environment, was enough to make me a believer and for me to share his comments with anyone who questioned me from there on regarding the reliability of the Bendix Dual Magneto.
I hope you and others who may have questions regarding the reliability of the Bendix Dual Magneto think seriously about this subject and share this information with your maintenance facility so they understand what correct and proper maintenance does for a product.