Three weeks from this very moment, thousands of General Aviation News readers will be found not at home, but in Lakeland, Florida, at the annual SUN 'n FUN International Fly-In and Expo. Their pilgrimage will begin shortly.
Much is made of the economic impact this massive event brings to the city that says of itself, "Close to everything…Away from it all." That's good. Events of this size and scope can have a profound effect on the region where they are held.
Yes, even general aviation events deliver economic benefits to the folks who live and work in the area. Imagine that.
Yet, there is a story behind the SUN 'n FUN story that rarely sees the light of day. It should. It matters. Specifically, it matters to you. Or at least it could if you take what you find here home with you.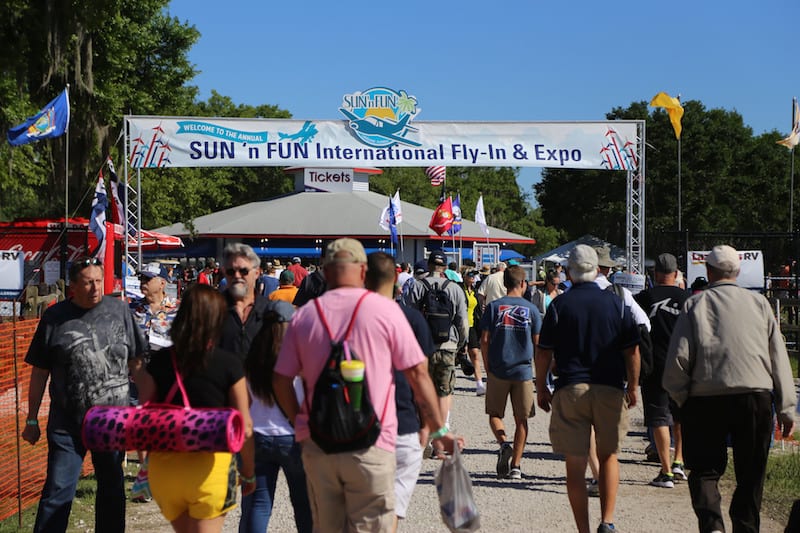 If you are among the throngs of aviation enthusiasts who stream through the gates of SUN 'n FUN this year, I would like to encourage you to take a moment to shift your gaze from the collected eye candy on the ramps and in the skies above, to notice something amazing on the grounds of the airport itself.
For several years now the landscape at Lakeland Linder Regional Airport has been transitioning. This 1,700-acre publicly owned facility, which was home to cobweb, and vacant buildings and wide open unused spaces not so many years ago, is now a beehive of activity. Economic activity, that just happens to have an aviation theme.
Residents of Lakeland and the surrounding area are benefiting from the investments being made on the field every single day. Construction laborers, plumbers, electricians, heavy equipment operators, restaurant employees, fuel providers, convenience store workers, and yes, even pilots and aircraft mechanics are bringing in new customers and an increasing number of dollars because this place is booming.
As you look around the field next month, you'll notice big ticket items like a new hotel going up, right next to the existing hotel, which has been a raging success.
You'll see the NOAA hangar and offices sprouting up from the ground, where more than 100 well paying jobs will be based, along with multiple hurricane hunter aircraft.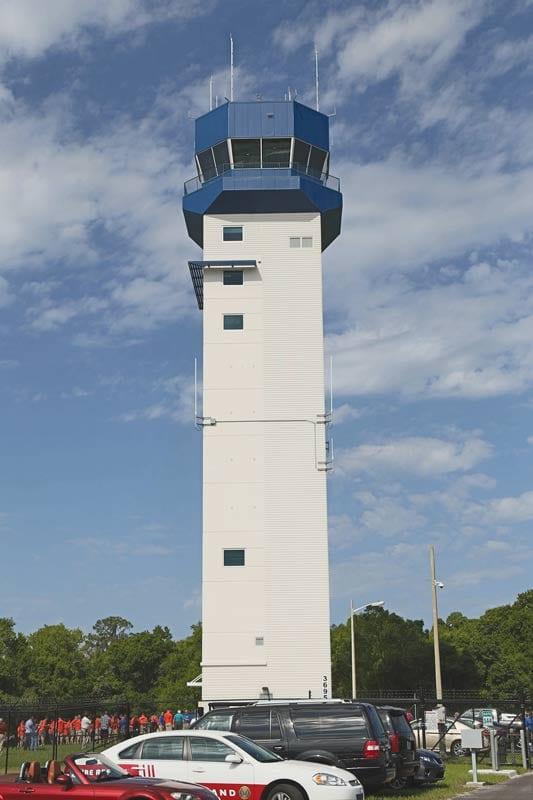 What you may not notice is the vacancy rate of the existing buildings. It's zero. Only eight years ago KLAL felt the shame of a public acknowledgement that 300,000 square feet of rentable space was vacant. The airport's finances were an embarrassment.
Yet today, KLAL doesn't have an empty broom closet to rent out. They're full up, and so they're building to accommodate new clients who are chomping at the bit to hire staff, move in, and start doing business.
Add that positive story to the existing success of the Central Florida Aerospace Academy, a public high school that provides students with a high quality STEM education with an aerospace connection.
And the Lakeland Aero Club, where high school students learn to fly, maintain, and restore aircraft on site. And Polk State College's fast growing aviation degree program, which is based right on the field at Linder.
And the row of hangars that provide a base of operation for a growing string of flight schools that serve the local market, as well as regional, national, and international students.
And the solar electric farm that powers not only the airport properties, but feeds electricity back into the grid to realize additional revenue to the field.
Wow. Seriously, say it with me. Wow.
So why is Lakeland Linder Regional Airport thriving, when the airport in your town is probably lying dormant and underperforming, as the airport in my town is? In a word, management. Good management. No, great management.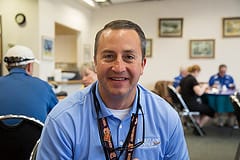 Lakeland Linder Regional Airport benefits from Gene Conrad, a cheerful but driven man with a clear vision for what this facility could be, and a work ethic that makes the transformation happen.
It's thriving because his staff is fully in sync with the boss, and work their various areas of responsibility with a level of professionalism seldom seen in municipal employees.
The airport is growing like a weed because the city commission has confidence in their airport director. They listen to him, they challenge him, as they should, and they support him. It's for those exact reasons they're winning.
The economy of Lakeland is expanding because city manager Tony Delgado recognizes the airport for what it is — a sizeable chunk of commercial real estate that can be managed and massaged to create real economic benefit for the residents and business owners of Lakeland. That's true whether they're directly involved in aviation or not.
Know this: There is nothing magical about the dirt Lakeland Linder Regional is built on. There is nothing in the air or the water that differs substantially from that in surrounding cities and towns.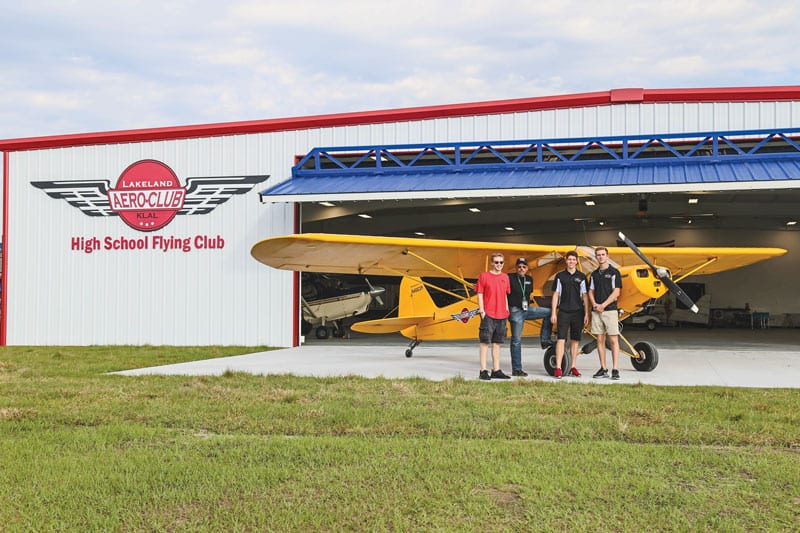 There are thousands of reasons that KLAL is thriving while so many other airports are underperforming. And those thousands of reasons have names, and addresses, and jobs, and a desire to be part of a real success story — and they're willing to work hard to make it happen.
The good news is, this is all true. It's happening. Right in the heart of the Florida peninsula there is an airport that is growing by leaps and bounds, and they're doing a great job of it.
Which begs the question: If they can do it here, what's stopping you and your airport from doing the same thing in your town?
I told you there was a bigger story at SUN 'n FUN than SUN 'n FUN. And there is.
Fortunately, it's one you can take home with you and work to replicate – if you dare.
To be honest, I hope you do.