The World War II German air force — the Luftwaffe — was a force to be reckoned with.
It can be argued that the last six months of World War II in Europe saw a calculated battle of attrition in which the Allies pitted large numbers of good aircraft and well-trained crews against smaller numbers of advanced German fighters and the facilities that built them and made their fuel.
At war's end, statistics showed the race to produce German jet fighters like the Me 262 was ramping up:
Me 262 production
| Month | Production Total |
| --- | --- |
| August 1944 | 5 |
| September 1944 | 19 |
| October 1944 | 52 |
| November 1944 | 101 |
| December 1944 | 124 |
| January 1944 | 160 |
| February 1944 | 280 |
But the systematic targeting of German transportation, industry, and fuel supplies took its toll.
With victory in 1945, the Allies wanted to impress upon Germany the totality of the defeat. This involved the rapid demobilization and destruction of the German Air Force, removing traces of its aircraft wherever found.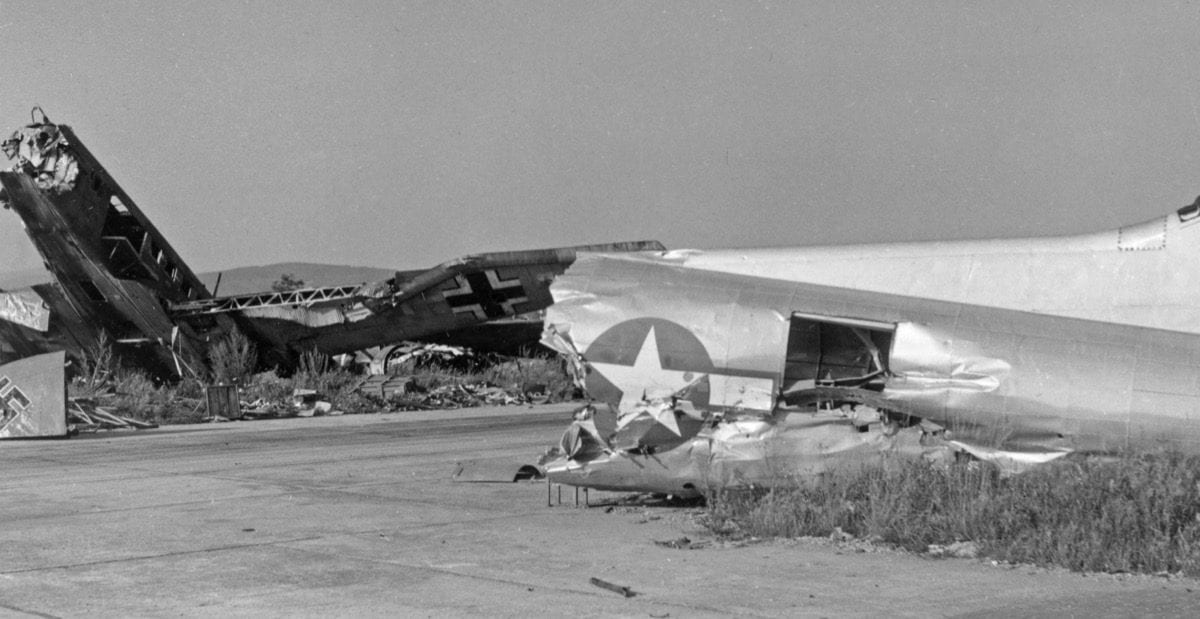 U.S. Army and Army Air Forces units that deployed to France and Germany rounded up tons of German air force supplies and aircraft.
For humanitarian purposes, generic military supplies that could help Germany rebuild its bombed-out cities and infrastructure and provide some measure of relief to its citizens was released for use. The Army Air Forces figured nearly 34,000 tons of materiel was released to civilians in the immediate post-war period.
But the warplanes of the Luftwaffe were eradicated. The scrapped materiel was calculated to weigh 1,077,000 tons, including 50,000 tons of flak guns.
This fast-paced destruction may have been as much symbolic as strategic: How could a defeated Germany rise up and fight successfully with the same weapons that did not secure its victory in 1945?
U.S. Air Disarmament Squadrons worked rapidly to identify, secure, and dispose of Luftwaffe items. Some of it was cloak-and-dagger stuff, with the Americans racing to the site of German V-2 rockets and skimming the best 100 or so V-2s before the Soviets got there, to the evident consternation and dissatisfaction of Stalin.
In the town of Brunswick (Braunschweig), Germany, American Col. Donald L. Putt pored over technical German aviation materials even as the British, who were to take over occupation of that area, were doing the same. When the British quit for the evening, Putt would load hand-picked items into an arriving AAF bomber for transport ultimately to the United States.
In a 1974 interview, Putt described the effort: "I don't know how many B-24 loads we sent back. We had a B-17 and a B-24, alternating."
Eventually the British complained to U.S. Army Air Forces leader, Gen. Henry "Hap" Arnold, about Putt's quiet yet brash removal of items from Braunschweig, and he was reassigned.
France, devastated by years of war and German occupation, needed to rebuild its air force quickly in the immediate postwar years. Easy access to abandoned German warplanes gave the French air force a boost at war's end, with Junkers Ju 88 bombers, among other German types, filling a need until better Allied airplanes and new indigenous French aircraft could fill the ranks of the French air force.
Germany's Heinkel He 274 high-altitude four-engine bomber was under construction in an occupied French factory at Suresnes when France was liberated.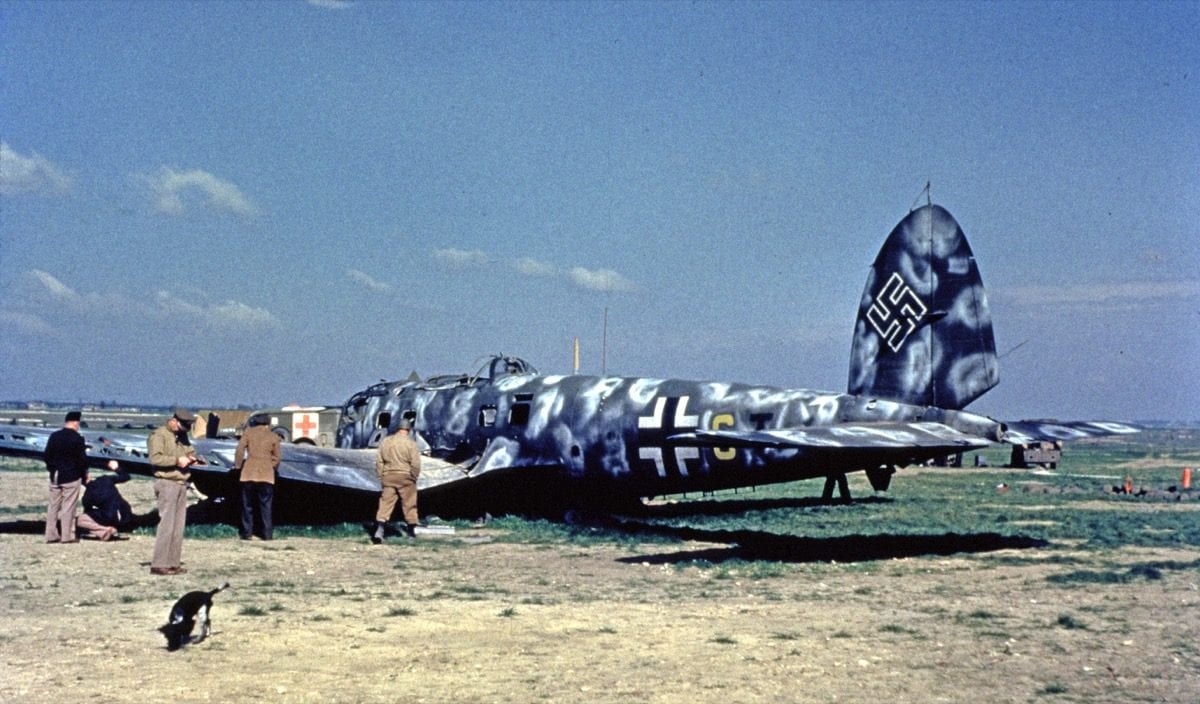 The French completed construction and used these war prizes for high-altitude research and later as mother ships to carry dorsally mounted test airframes aloft.
By July 1945, the task of collecting specimens of German aircraft and equipment was largely complete. What remained was to be scrapped. German prisoners sometimes were assigned to help break up their once-formidable air force.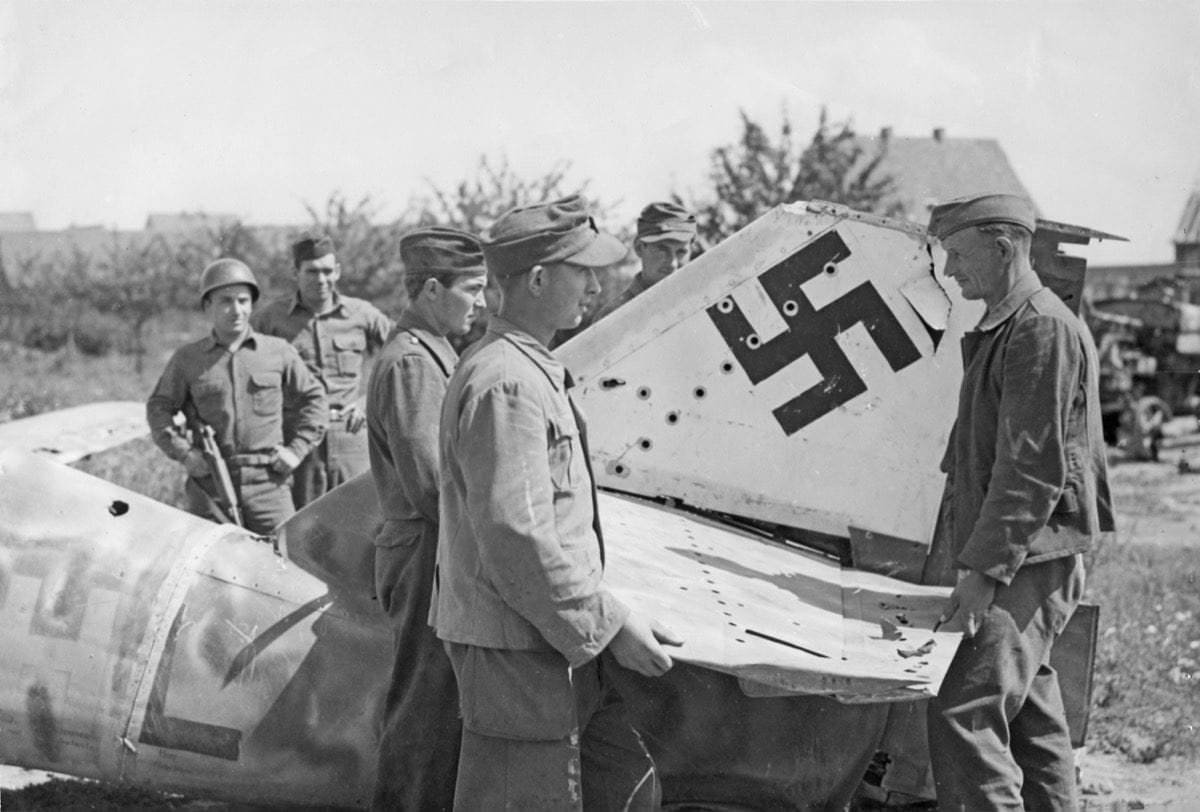 Large numbers of U.S. aircraft were scrapped simultaneously in Germany. Army Air Forces leaders were painfully aware how surplus aircraft left over from World War I had stifled congressional interest in budgeting for new developments then.
The rapid demobilization of B-17s, A-26s, P-47s and other American warplanes in Germany alongside fields of German aircraft in 1946 and 1947 suited Air Force post-war plans for newer and more capable aircraft.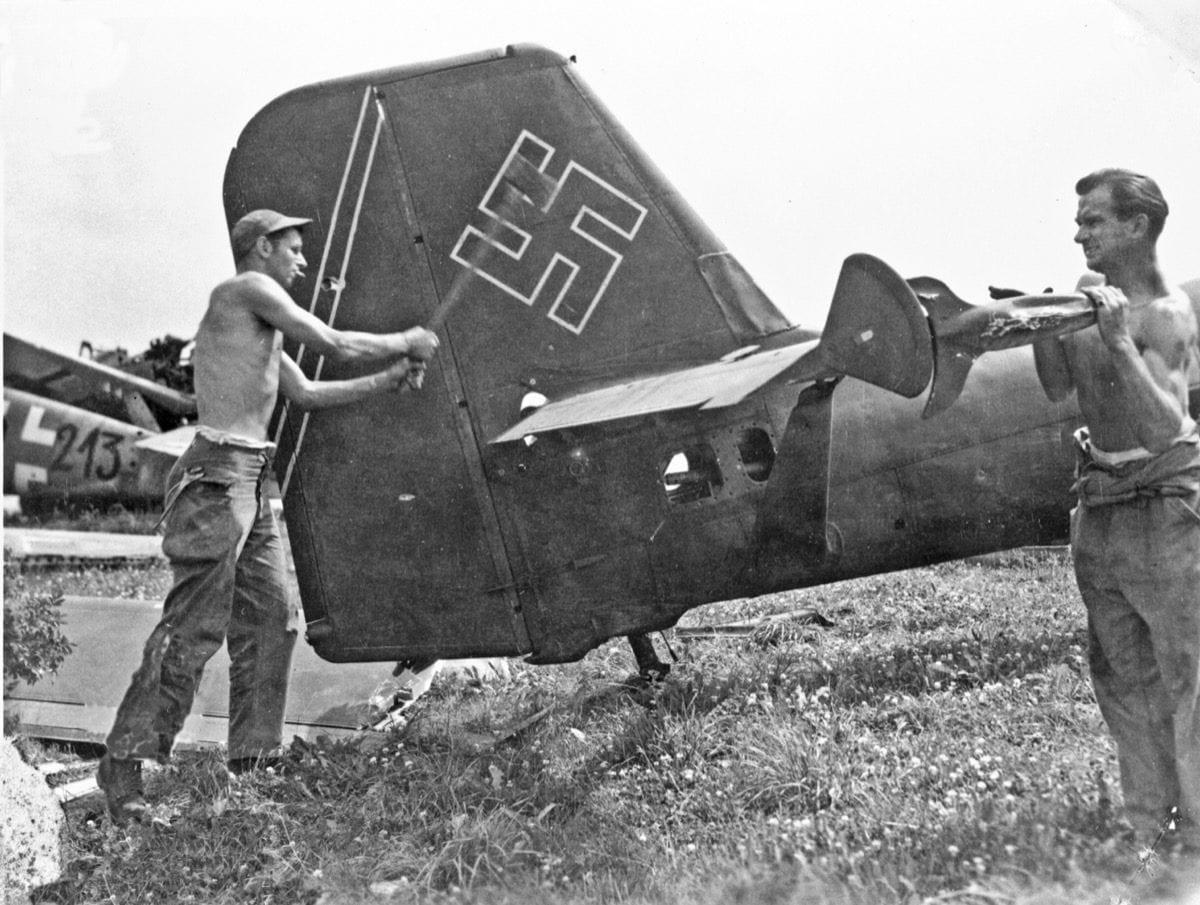 For all sides in the war, the technological clock was ticking and aircraft that were viable a year earlier were largely obsolete in the onrushing postwar jet age.
An aircraft carrier brought a boatload of German aircraft to the United States for evaluation and flight testing in the summer of 1945. The aircraft quickly gave up their secrets. Freeman Field in Indiana became a nucleus for foreign aircraft evaluation. Years later, a museum group at Freeman unearthed remnants of German bombers and fighters that had crashed or been scrapped at Freeman Field in the post-war 1940s.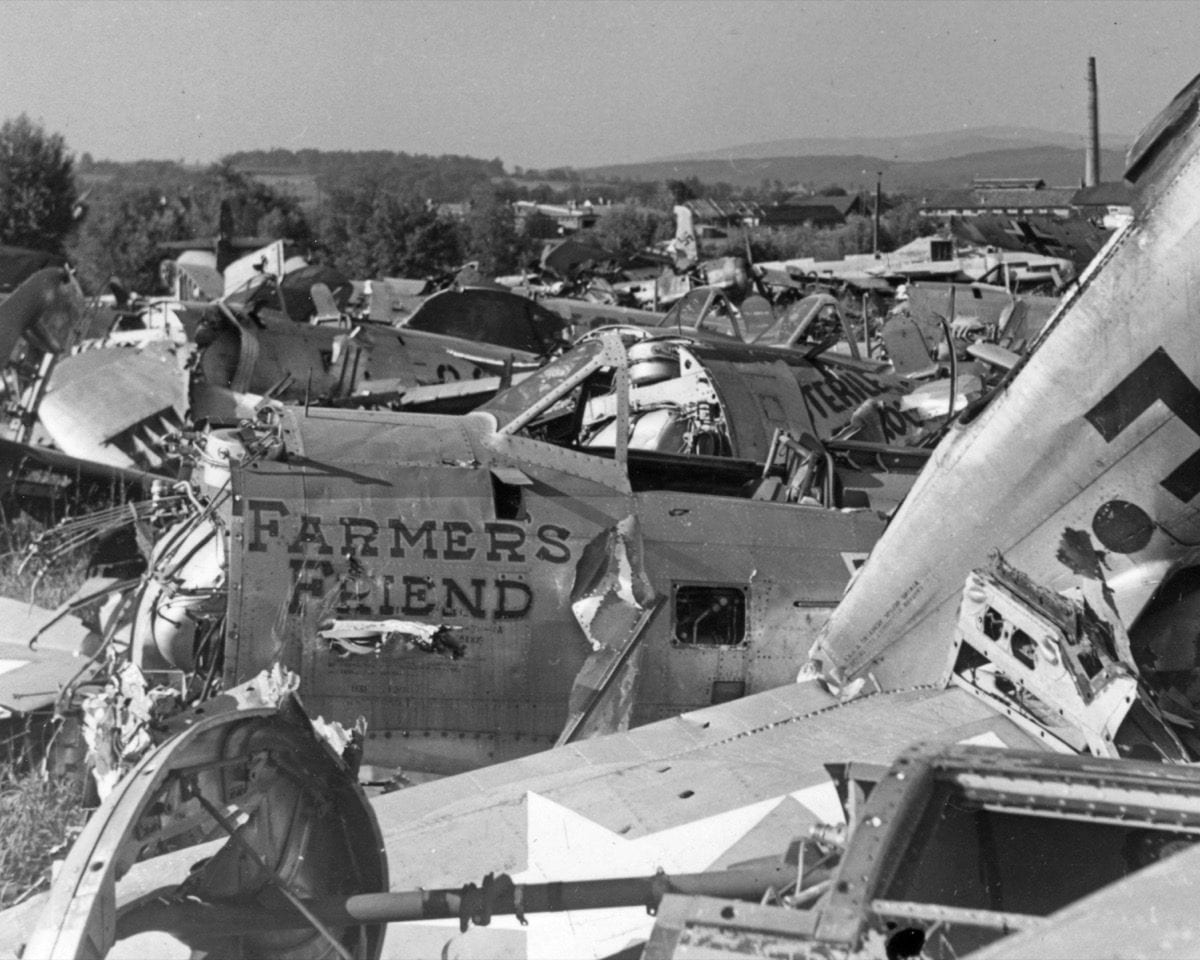 As post-war American designs surpassed the performance parameters of the wartime German aircraft, the utility of the appropriated Luftwaffe machines diminished. Some were saved for the Smithsonian Institution and the Air Force Museum, many were scrapped.
The emerging Cold War partitioning of Germany ultimately led to American support for a reformed defensive German Air Force in West Germany.
(Frederick A. Johnsen researched American interest in German aircraft technology for the book Captured Eagles, published by Osprey Publishing.)