Safety in flight is not something that happens by chance.
In the long term, pilots don't get lucky. They plan and execute well, or they fly with reckless abandon and take their chances.
Maybe they have an accident or maybe they don't. But there's no luck involved. It's just timing.
Anyone in any pursuit who routinely abandons basic safety measures will eventually fall victim to the odds. They can't forever be in our favor.
An incident that made the news last week involved a Carbon Cub that made an emergency landing on Interstate 4 near Orlando. As emergency landings go, this one was well done.
The pilot chose a section of newly built highway lanes that weren't open to automobile traffic. He guided his airplane to a gentle touchdown on what was more or less his own private runway.
So why did a well-executed emergency landing become an event worthy of considerable news coverage?
There are two reasons.
Reason 1: The aircraft reportedly ran out of fuel, causing an engine failure, which led to the emergency landing. If the reports are true, this would make this event a thoroughly preventable emergency. The tanks should have contained enough fuel to reach the intended destination, then enough to fly for an additional 30 minutes, as 14 CFR 91.151 stipulates.
Reason 2: Rubberneckers caused a back-up that extended for miles.
The irony of this, of course, is that of the thousands of motorized machines on or over the roadways, one experienced a true emergency and handled it well. Most of the rest experienced little more than a minor distraction, which caused a massive traffic jam that warranted news coverage.
There are no winners in this. Thankfully nobody was hurt. That's the only good news here.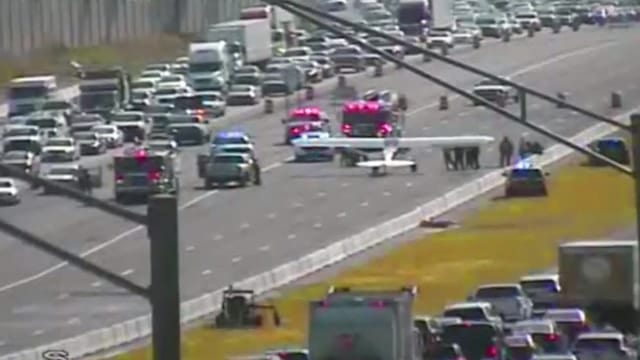 A second incident also involves the act of landing airplanes. But as might be expected, an actual runway was involved, at an actual airport, with certificated pilots at the controls of both airplanes. What's notable is that these two airplanes chose to land on the same runway at the same time — while headed in opposite directions.
I was sitting on the porch waiting for the weather at my destination to clear. A fellow CFI sat nearby with his student, debriefing after an instrument lesson. The traffic had been using Runway 4 all morning. The wind was light, but unmistakably out of the northeast. A handful of aircraft had launched and landed, uniform in the direction of their departures and arrivals.
The airport is non-towered. What many have taken to calling a "pilot controlled airport." So it was a surprise when I noted a Cessna 210 on short final for Runway 22. The airplane caught my eye just prior to beginning its flair. It was low, fast, and headed downwind. The landing might have been safe, it not a bit on the long side, except for the next airplane to catch my eye.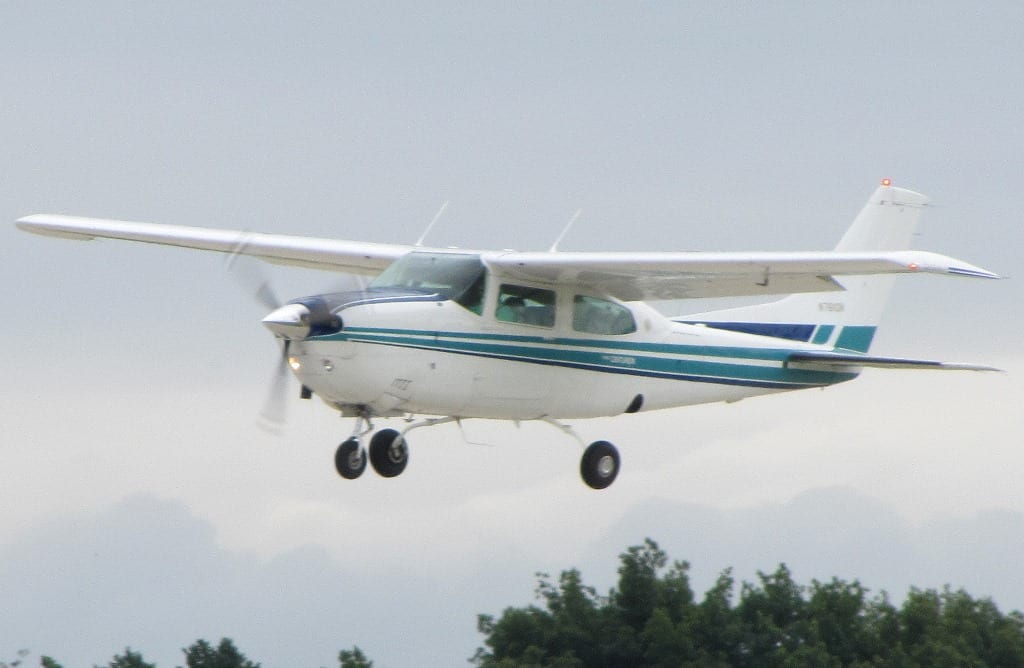 A Cessna 172 with markings that identified it as being operated by the FBO flight school rolled past the first turnoff from Runway 4, maybe 800 feet from the arrival end of the strip. It was at about that point the pilot realized what was becoming uncomfortably clear to me and the two others on the porch. Two airplanes were moving at speed in opposite directions on the same piece of pavement.
The pilot of the C-172 made the only move available. He braked hard and scooted into the grass on the east side of the runway. The C-210 continued on down the runway, passing the C-172 at an impressive clip.
The two men in the C-172 taxied up, got out, and did their best to get their heart rates back under control. They weren't outwardly angry, but they had every reason to be experiencing an elevated sense of excitement.
A few moments later the C-210 taxied up and shut down beside the C-172. The pilot dismounted, walked up to the pilot of the C-172, shrugged and said something substantially similar to, "I was on the wrong frequency. $h!+ happens."
With this one statement the pilot of the C-210 made it clear to all within earshot that he knew he'd made a mistake, he knew he'd endangered his own life, as well as the lives of others, and that he really didn't care very much.
It seems he was a believer in the "lucky pilot" model. As long as nothing bad happened, there's no need to evaluate our own performance, alter our procedures, or even accept responsibility for our role in the incidents that occur around us.
I disagree entirely, emphatically, strenuously, and with great verve.
We all make mistakes. I have certainly made my share. But without accepting that we've made an error, we can't realistically expect to change our behavior and hopefully prevent future incidents. Incidents that could easily transition into accidents, as this event surely could have if not for the sharp eye and decisive action taken by the C-172 pilot.
Whether we run out of fuel or land on the wrong runway, we've got some lessons to learn. If there was ever a great time to change our method of managing the airplane, this would be it.
It's ironic isn't it? The incident that caused no damage and risked the safety of nobody but the pilot garnered significant news coverage. The incident that illustrates a plethora of errors that could have led to real disaster received no notice at all other than the raised eyebrows of three observers, and the elevated blood pressure of two of the three near-combatants.
What goes up must come down.
Keep in mind, we have a great deal of control over where we come down and under what circumstances.
I've always been diligent about checking fuel levels and the flow of traffic in the pattern. I'll be ever more focused on that in the coming days.
After this past week's events, I hope you will too.