Over the course of my life I've had three major obsessions. In chronological order they are motorcycles, guitars, and airplanes.
My dad was an avid motorcyclist, owning a Harley Davidson 125cc machine when he was but a young lad in St. Petersburg, Florida, in the late 1940s. By the time I was born, he owned an Ariel Square Four, exactly the sort of thing a young fighter pilot would want to tool around with on the Arizona highways.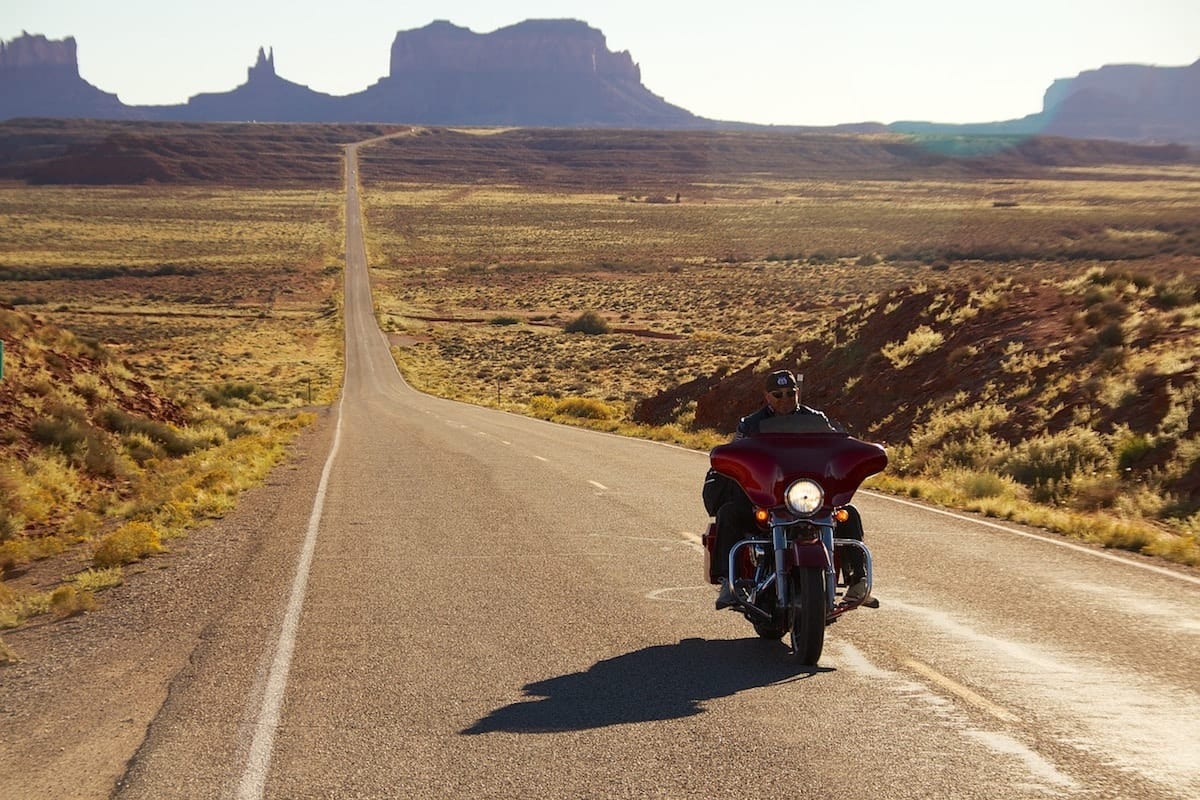 When his sons got to be old enough (10 and 11 years old), he bought us a dilapidated Ducati 160cc bike to share. Thankfully, my brother had no interest in motorcycling, so there was no sharing involved. I rode that raggedy thing down dirt roads with great gusto.
I'm convinced it was my early exposure to motorcycles that gave me such a great affection for them. I've owned many over the course of my life, have ridden them on long adventures up and down the East coast of America, and generally found great satisfaction and joy in the endeavor. All because I was allowed — even encouraged — to ride.
As for educational pursuits, I was somewhat less engaged early on. My student record was consistently disappointing — a fact not helped at all by my pursuit of the guitar as a possible career.
By the time I got to high school my hair was long, my focus was on six-strings and a bigger amplifier, and virtually every adult I knew was sure I was headed in the wrong direction.
One day a recruiter from the U.S. Navy came to my school. I pleaded with my geometry teacher to let me out of class so I could sit in on his talk.
Her response was classic: "Why should I let you out of class," she chided me. "You're never going to be a pilot."
Ten years later I proved her wrong. Yet the resistance I found when trying to pursue a dream, or even to take a whack at finding a dream to follow, left an indelible mark on my psyche.
Of my three children, my son's academic career mirrored my own. My daughters went the other way. They were stellar. One graduated high school with honors. The other was valedictorian of her class. That's big stuff.
Yet upon leaving school they both found the same thing – their 12 years of school had prepared them to do absolutely nothing in the larger world outside the school building.
Eventually all three found their own version of success on their own. I'm tremendously proud of each of them.
I share all this to get to a point that's wildly unpopular, but undeniably true: Our nation's school systems are often failing their students. We're not preparing them to find success or to even be competitive in the world they're headed into.

Rather, we're driving them to diligently pursue grades of no particular value in courses of limited worth.
This is a problem.
Thankfully, there is a significant shift underway. Perhaps due to people like Mike Rowe, the champion of the blue collar worker who touts the value of hands-on work, actual skills, and the ability to build, repair, or operate machinery and materials that make our way of life possible.
There are others in this game, too. And, although they're in the minority, they're making real headway.
It gives me great satisfaction to know my beloved aviation is making serious advances into high school curriculum across the country. Slowly, but it's happening and it's making a difference.
In my own corner of the world is the Central Florida Aerospace Academy. Initially funded by James Ray, a man of real vision and drive, this high school has done nothing but exhibit excellence from the day it opened.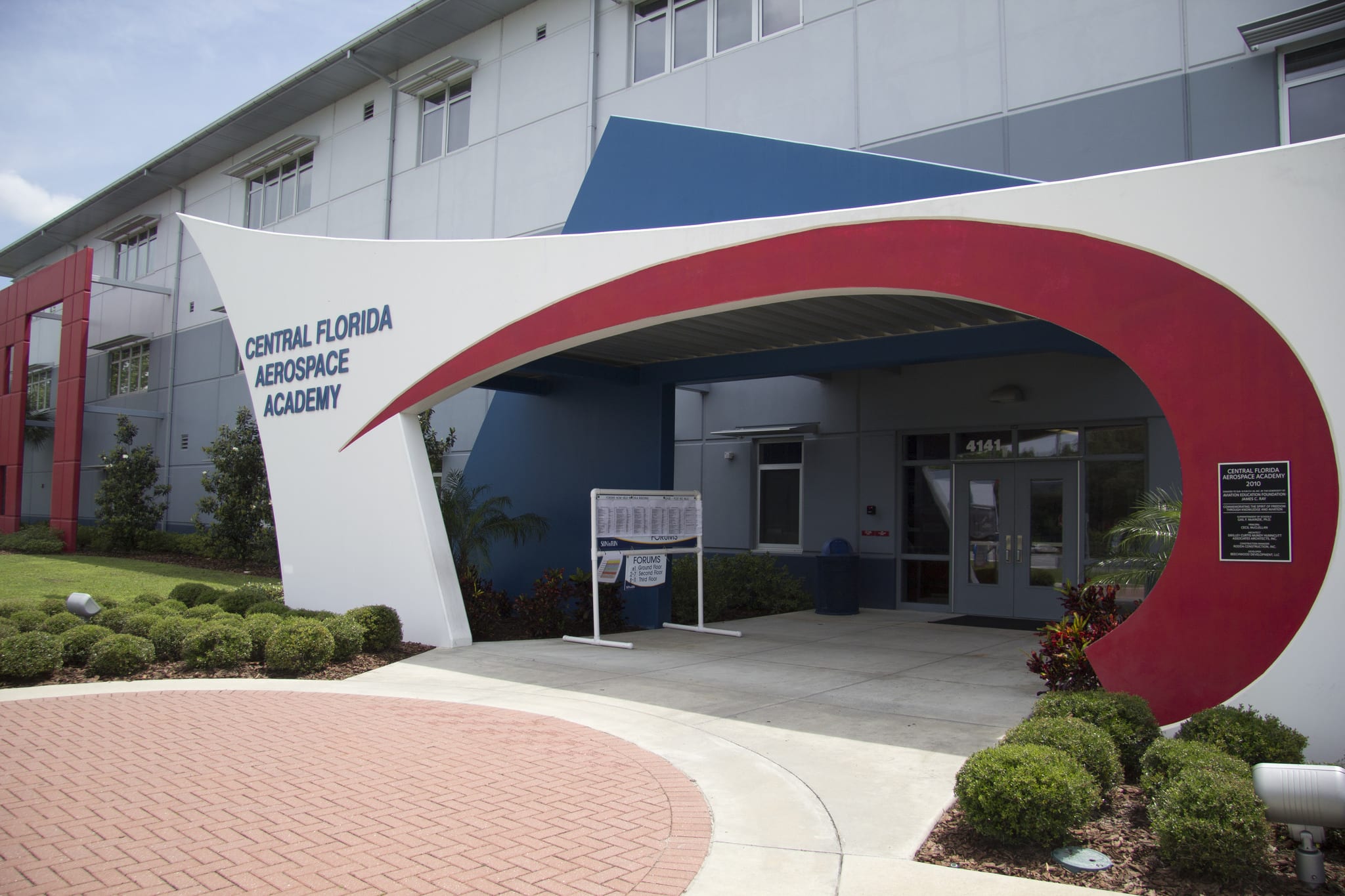 With a scholarship in place to assist in covering the cost of flight training, students at CFAA can walk in on Day One with a realistic expectation of learning to fly, or to become an aircraft mechanic, or an engineer, or an avionics tech.
These are all courses of study that lead to real jobs. To a life where the students can contribute to society and earn a decent living in the process. And it works. CFAA's first graduates are flying for airlines, acting as administrators in aeronautical pursuits, and generally lighting the path for those behind them to follow.
The Aircraft Owners and Pilots Association (AOPA) held its first High School STEM Symposium at the CFAA, gathering educators and administrators from around the country. Professionals who like me, and very possibly you, understand that a good education should impart knowledge and skills that can be directly applied in the job market.
The 2017 Symposium was held in Fort Worth, Texas, and attracted an even larger audience.
Currently, 29 high schools in the U.S. are testing a STEM curriculum developed by AOPA. With three specific tracks, students and teachers can focus on studies that will actually prepare them to be pilots, to work with drones, or get into aerospace engineering.
The curriculum is free to use and includes everything a teacher needs to teach the material, including lesson plans, PowerPoint presentations, student assessments, student activities, teachers notes, and such.
That's no small potatoes, y'all. This movement is growing. And with a free curriculum available to any school system that asks for it, the program is bound to keep growing over the coming years.
Something's happening. Something good. Something productive. I'm hoping that one day when a sketchy looking teenager walks up to his or her geometry teacher and says, "Can I get out of class today so I can see my guidance counselor about getting into the aerospace program?" The answer will be something like, "Sure, go check it out. I'll see you tomorrow."
Maybe that's wishful thinking, but there's precedence for taking the high road and giving a kid the chance to at least try.
They may not look like much at 16, but that kid just might surprise you in the long run by turning out pretty darned well.