The Boy Scout Law isn't something that keeps me up nights. Well, not most nights, anyway.
Yet I find myself thinking about it more and more often these days. Those 12 points from my youthful, somewhat rudderless phase of life seem to keep coming back to me at the oddest times now.
If you were a Scout, you remember the recitation as well as I do, I'm sure: A Scout is trustworthy, loyal, helpful, friendly, courteous, kind, obedient, cheerful, thrifty, brave, clean, and reverent.
Every kid who has been a Boy Scout for any significant length of time can recite this list of a dozen personal attributes at the drop of a hat.
Saying the words is relatively easy. Living those words is a bit more of a challenge.
Surprise. Walking the walk is always harder than talking the talk, no matter what the field of endeavor might be.
I'll bet you didn't realize that when you were a pre-teen wandering around semi-lost, without a real clear direction in life. I sure didn't.
When I was but a wee lad, wearing my spiffy green uniform, lined up with my fellow Scouts at our weekly meeting, I'm fairly certain that I had no idea how profoundly important these characteristics would be in my life. In all our lives. But they are. Undeniably so.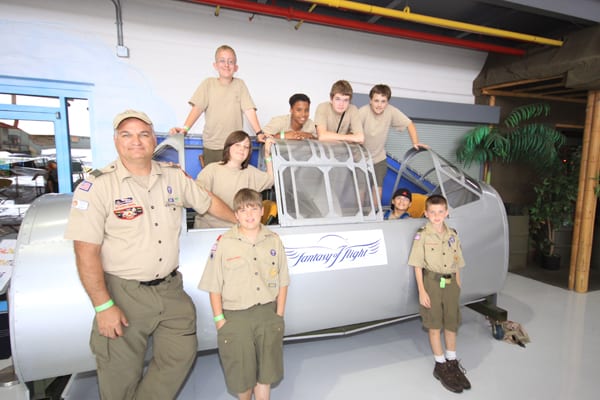 It's only years later that we realize, if we're lucky, that it's the little things, the simple things, that really make the difference in the long run. No matter what line of work we go into, whether we marry and have children, regardless of where we go to college — or if we go to college — many of the variables that will take us from where we are to where we want to be can be summed up in those 12 commitments of the Boy Scout Law.
If you give it a gander, you'll notice that list isn't gender specific either. There's nothing inherently male about being honest, or courteous. There's nothing overtly feminine in the attempt to be friendly, or thrifty. These are human traits. Goal oriented traits.
This short list of idiosyncratic behaviors will require commitment, an occasional review, an acceptance of falling short now and then, with a drive to try again, to do better, to re-commit to the mission at hand.
That is the recipe for success, by the way. Success in pretty much anything, to be honest. Commit, review, accept occasional failure, re-commit. Repeat the process.
Perhaps the reason I'm thinking about this today is because of an interaction I had the other day with a teenage boy and his mother. He is thinking about a career in aviation. He'd like to be a pilot. His mother, to her great credit, is encouraging her son to pursue his interest. He's asking questions, admitting ignorance, and doing his best to fill the holes in his knowledge base. That's a challenge for a kid who hasn't yet learned to drive.
It's a humbling experience to set your sights high in the hopes of hitting the mark one day. He doesn't have a clue how much he doesn't know yet. Neither does mom. But rather than dwell on that sad reality, they're whittling away at the big picture, learning more each day, or trying to anyway.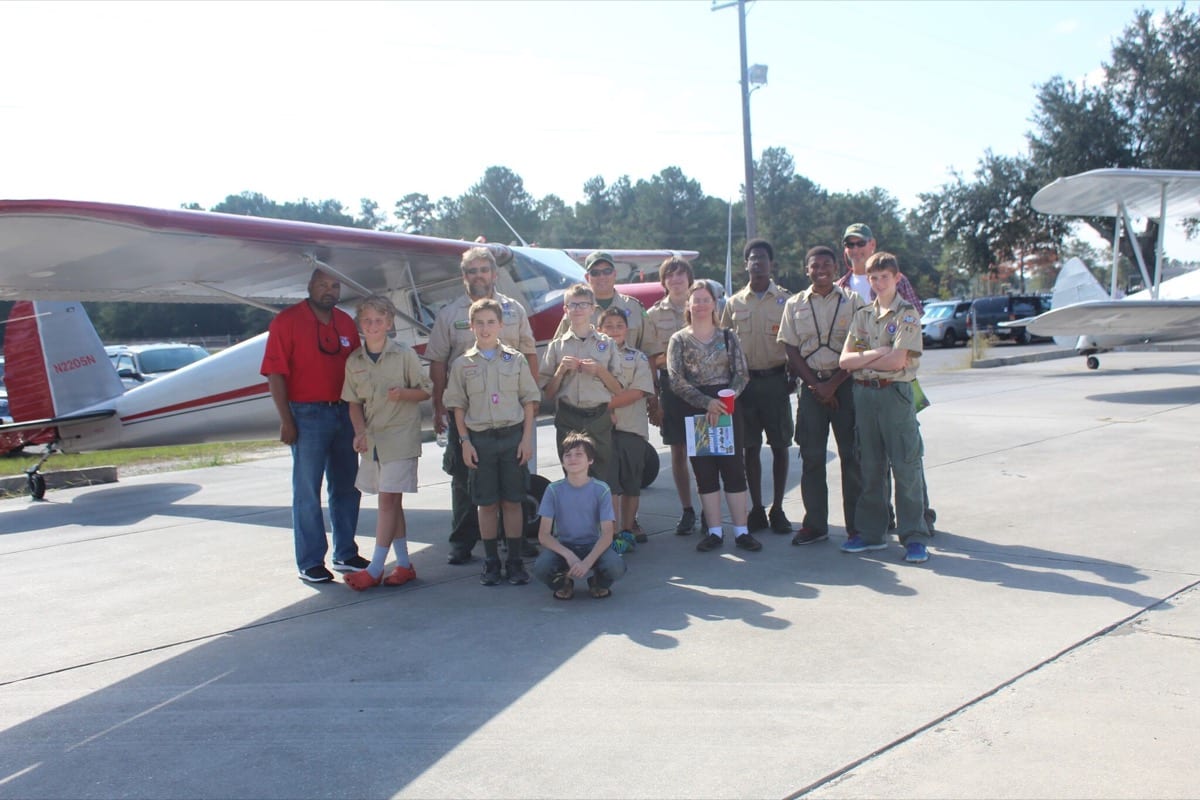 I admire that. I'm pretty sure I remember being in that same position. It's a weird time in a young person's life. An important time, too. Because it's this phase of life where one can be encouraged to be productive in their pursuits, or be discouraged to the point of giving up.
You'll notice there is nothing in the Boy Scout Law about giving up, quitting, or walking away from an intimidating challenge. Not a word of it.
And there is a reason for that.
Because the opportunity to give up is ever present. The resistance to that impulse is critical to the task of finding some version of success in our lives.
So a sub-conscious decision is encouraged early on. One that focuses on the positive, to industriously hammer away at skills rather than shrink in the face of challenges.
As young kids we had no clue what sort of issues we'd face in the future – but the adults who led us did. And so they prepared us to handle those unknowable hurdles in life by teaching us the basics of being a capable person, reinforcing those ideals, and rewarding behavior that got us one step closer to our goals.
My good friend Leny was in my Scout troop. He made his mark on the world as a chef. Scott had a green thumb and grew up to be a fruit farmer of some significance. Chip became a veterinarian. I became a pilot. We spread out to live in the farthest reaches of the country. We're all completely different, but we're all very much the same.
We came from stable nuclear families and from broken homes. Some of us were blessed economically while others lived close to the bone. But we all learned something important when we were young. We found encouragement and hope, which allowed each of us to pursue our own path and blaze our own trail into a future that was largely unknown – but one we knew we were prepared for – at least enough to take the next step toward our goals, and then the next, and then the next.
I had no idea as a pre-teen that 12 basic traits would make such a difference in my life, in anyone's life, if we would just put some effort into adopting those characteristics as our own. Now I know. And so do you.
This is one lesson from my youth that is both powerful and proven. I hope you'll apply it well, as I continue to try to do.